4ZeroBox
Plug-and-play data gathering, processing, and reporting solution that provides visibility and optimization of Industrial Processes.
The missing link for
Industry 4.0 transformation
4ZeroBox is a versatile data acquisition unit, designed to be plugged into both old and modern industrial machines, as a machine-to-cloud interface. It is powered by Zerynth OS, a multithreaded real-time OS that supports Python and C programming.
With the 4ZeroBox any industrial machinery and equipment can be transformed and enabled to easily join Industry 4.0.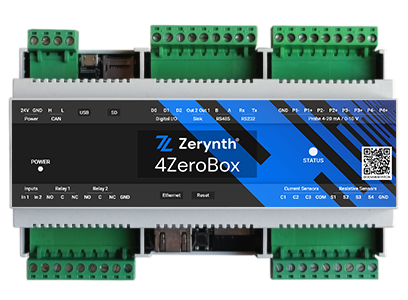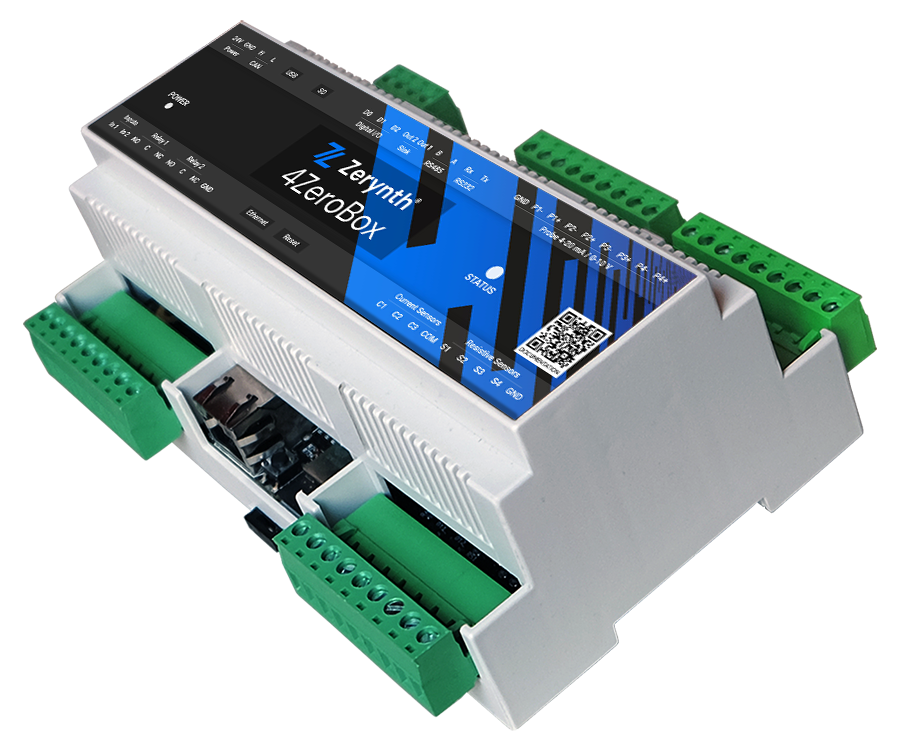 4ZeroBox Features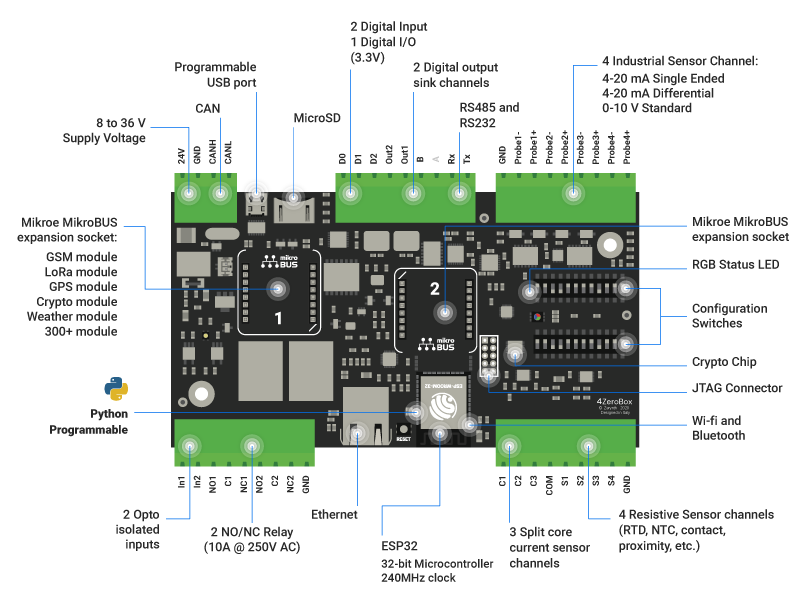 Python/C-programmable thanks to the Zerynth OS.

Analog and digital ports for connection to industrial sensors and PLC.

Expandible with mikroBUS add-on boards for multiple configurations.

Multi-connectivity: GSM, WiFi, Bluetooth, LoRa, Ethernet.

Flash memory for storing data locally when disconnected.

Secure hardware encryption and Blockchain-Ready.
The 4Zerobox is powered by Zerynth OS, a multithreaded real-time OS that supports Python and C programming.
Thanks to it the 4ZeroBox applications can easily be programmed in both Python and C. Python high-level features are optimized for embedded usage, while low-level C integration is meant for bare metal performances.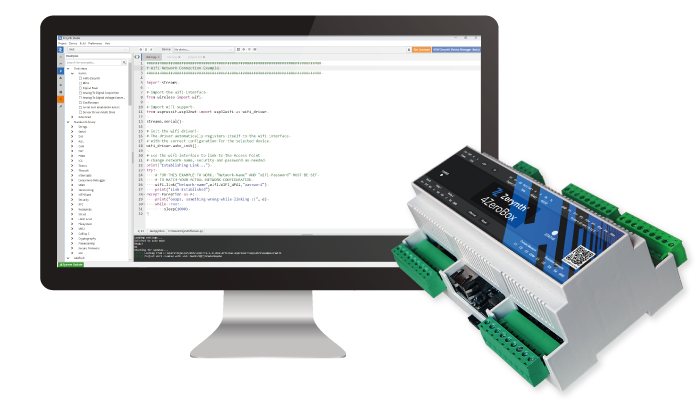 How the
4ZeroBox

and the

Zerynth Device Manager

work together to create the most innovative Industry 4.0 platform.
Zerynth Device Manager, our device, and data management service works harmoniously with the 4ZeroBox. Together they form a platform designed to easily enable machinery to join Industry 4.0.
The 4ZeroBox can be implemented in production plants, for monitoring machinery, acquiring data from both old and modern machines without invasive interventions, and apparatus replacements. While the Zerynth Device Manager offers insight into all the collected data.
Key benefits:
Real-time production monitoring and quality control to reduce waste and rework;
Real-time energy consumption monitoring to save cost and reduce environmental impact;
Predictive maintenance to prevent costly repairs and unplanned downtime.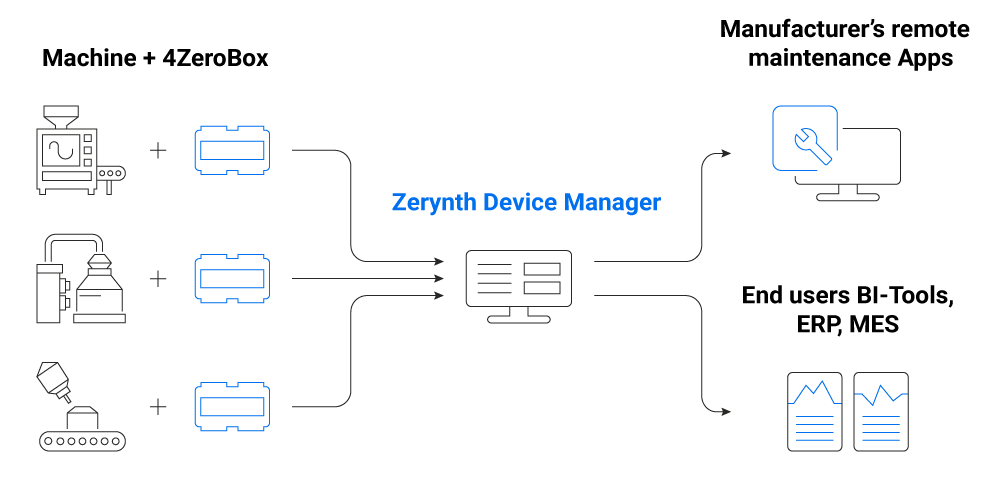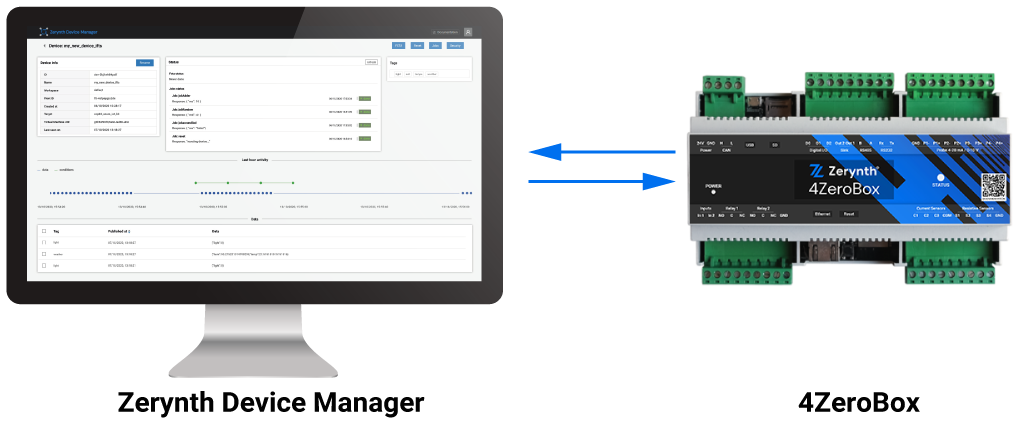 4ZeroBox Use Cases
With the 4ZeroBox and Zerynth Device Manager, Zerynth is helping startups and large businesses building IoT and Industry 4.0 solutions in many different sectors. Below some representative use cases.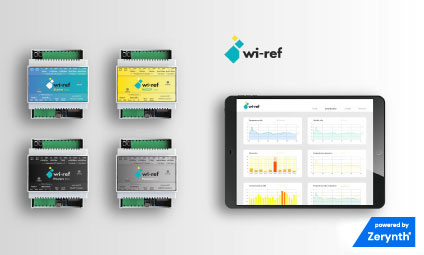 Industrial Refrigeration
Non-invasive IoT solution for monitoring Industrial Refrigeration systems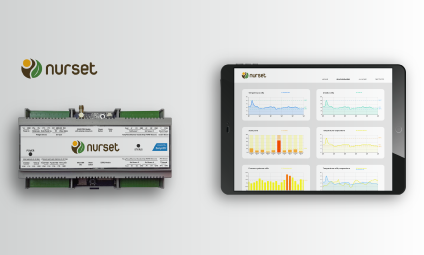 Smart Agriculture
IoT platform for real-time monitoring of plant health, irrigation systems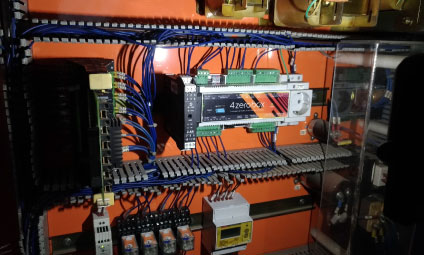 Real-Time Production Performance Monitoring
Industry 4.0 applications for extracting insights from the factory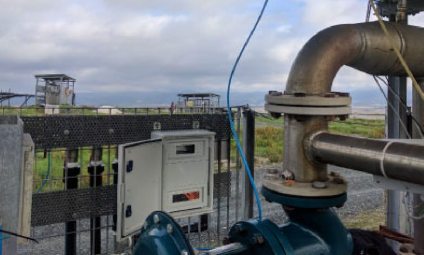 Smart Waste Management
IoT-based efficiency monitoring system for biogas plants