We came across a wonderful Zerynth-powered DIY fan tutorial on hackster.io and we wanted to share it with you. It features most of the xChips from XinaBox that we used in our own tutorials, so it's easy to follow. In under half an hour you can create your own temperature controlled fan. It's a really cool project. Did you get our joke right there?
The tutorial teaches you how to use a temperature sensor and a solid state relay to control a desk fan, with Zerynth Studio and xChips.
Here's a list of the xChips you'll need to recreate this:
You can find them all on the XinaBox official website.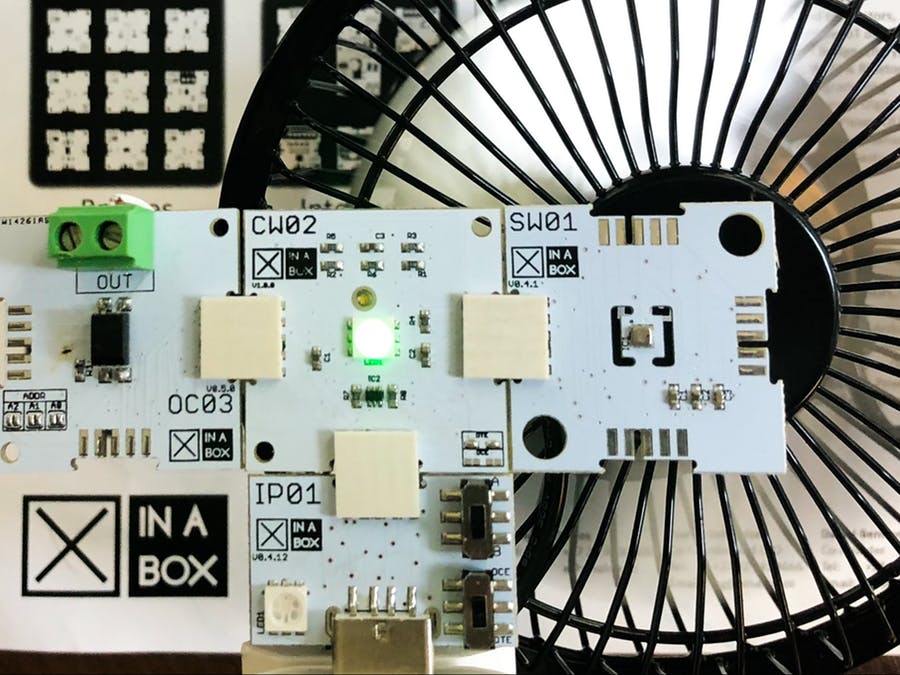 XinaBox is also the hardware sponsor of The Things Conference Italy, that's to be held in two days in Pisa. If you are coming to the conference you'll get a chance to use their amazing kits in one of the workshops.
To learn more about the conference, visit the official page.
More about XinaBox
XinaBox's flagship product is a range of 70+ modular xChip, which include cores/CPUs, sensors, power, communication, output, and storage, using a connectivity standard without wires and soldering, breadboards or hardware knowledge.
Download Zerynth Studio
To start making great projects like this one, download Zerynth Studio today. It's free and available for Windows, Linux, and Mac OS.
Of course, if you are interested in getting started with XinaBox and Zerynth Studio you can always check out our tutorials, like the one on LED blinking. If you already have some experience under your belt, follow the tutorial on how to make a remote weather station.
Happy codding!