During a global crisis like this one, where it's necessary to stay calm, and to stay at home, to stop the rapid spread of the virus, we wanted to do something for everyone, to make staying indoors more interesting.
We wanted to give you something that will keep your mind engaged and occupied. And what's better for the mind than learning new things?
If you're passionate about embedded and IoT programming, this is the post for you.
To be more precise, we have made a list of all the Zerynth made, and Zerynth related free webinars out there. You can watch them any time you like. Learn at the pace that suits you.
If you have any questions, you can always open a thread on our community Forum.
By the way, we had our first Zerynth Live Support session yesterday. One of our developers, Karim Hamdy, held a live session on YouTube, where he answered some of the most popular questions on the Forum. We will be holding more of these live sessions in the coming weeks, so make sure you don't miss them.
Introduction to Zerynth from the Pycon X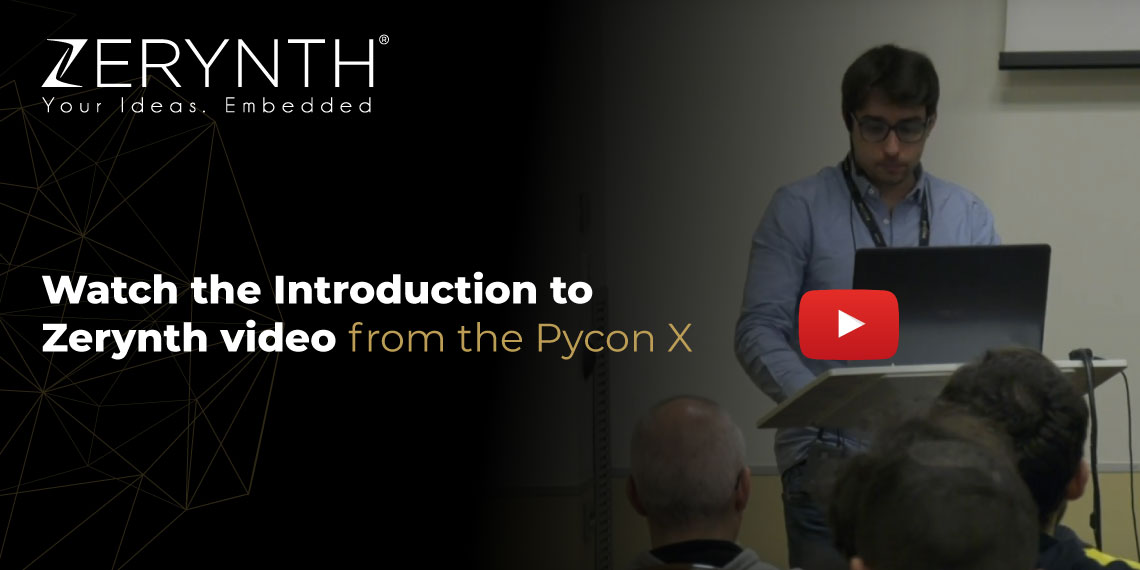 Did you ever wonder what's the story of Zerynth? How did our company start? What's the idea behind it?
If you did, we have a webinar for you, titled "Introduction to Zerynth".
We have made this presentation during last year's Pycon Italia, in Florence. It's an annual, international Python conference for professionals, researchers, and enthusiasts. The perfect place to show people what Zerynth can do.
The benefit of implementing Industry 4.0 on the Edge with LoRa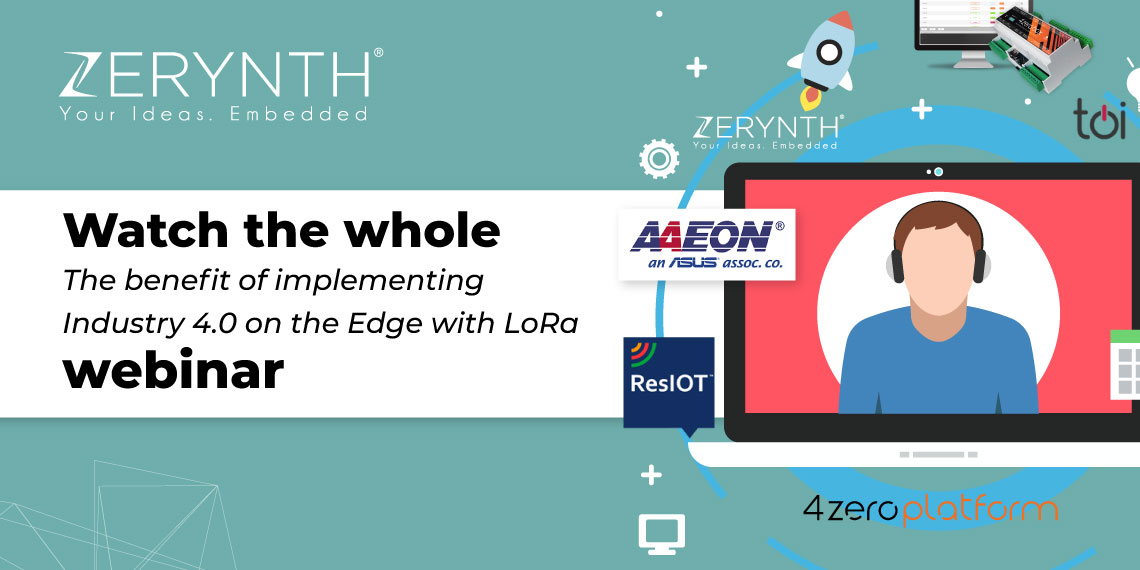 Next up, we have a more advanced knowledge level webinar. Last April, we teamed up with AAEON, and ResIOT for a joined webinar on providing an expandable and easily implementable solution for a LoRaWAN private network environment.
The webinar used the UP LoRa Edge industrial 4.0 solution kit. Before you start the video, here's the main agenda of the webinar:
AAEON solutions and LoRaWAN edge gateways
LoRa Industry 4.0 solution kit introduction
Zerynth solutions and the 4ZeroBox
ResIOT LoRaWAN software suite
Wrap-up and question time
Zerynth Continuous Learning Webinar – UX Design for IoT Projects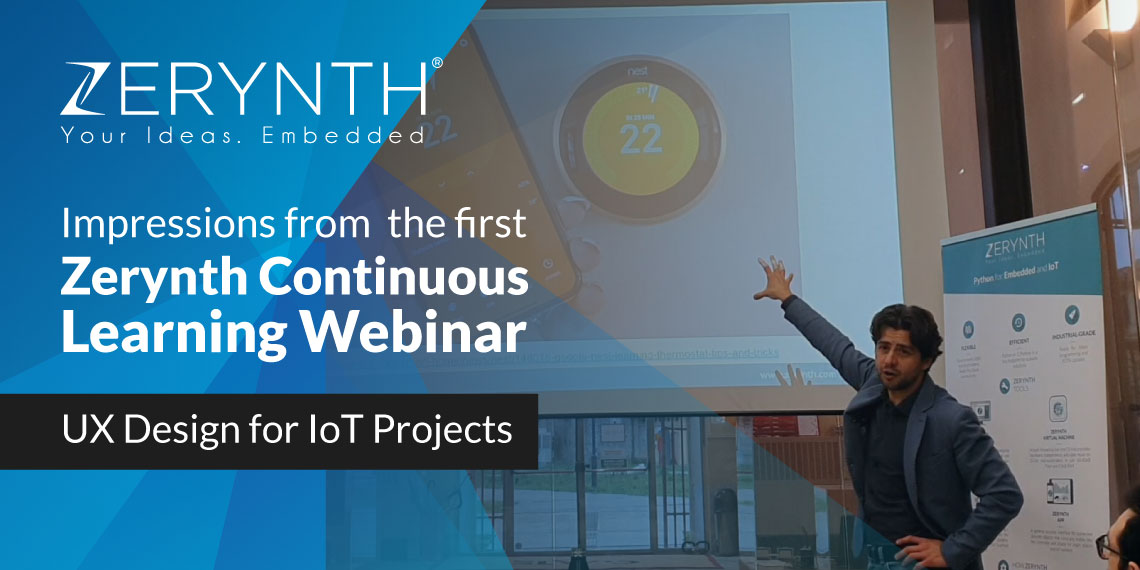 Moving on, we have a Zerynth Continuous Learning webinar. The first one that we held for the public so far.
If you decide to watch it you'll get to learn about UX design for IoT projects straight from the experts.
And in case you don't know what Zerynth Continuous Learning is, let us explain. It is a series designed so that every member of our development team gets to present a topic he's most passionate about. This way, each month the whole Zerynth team has the opportunity to learn something new.
Of course, this is also an excellent opportunity to share knowledge with all of you each month.
Zerynth and Google Cloud Platform Webinar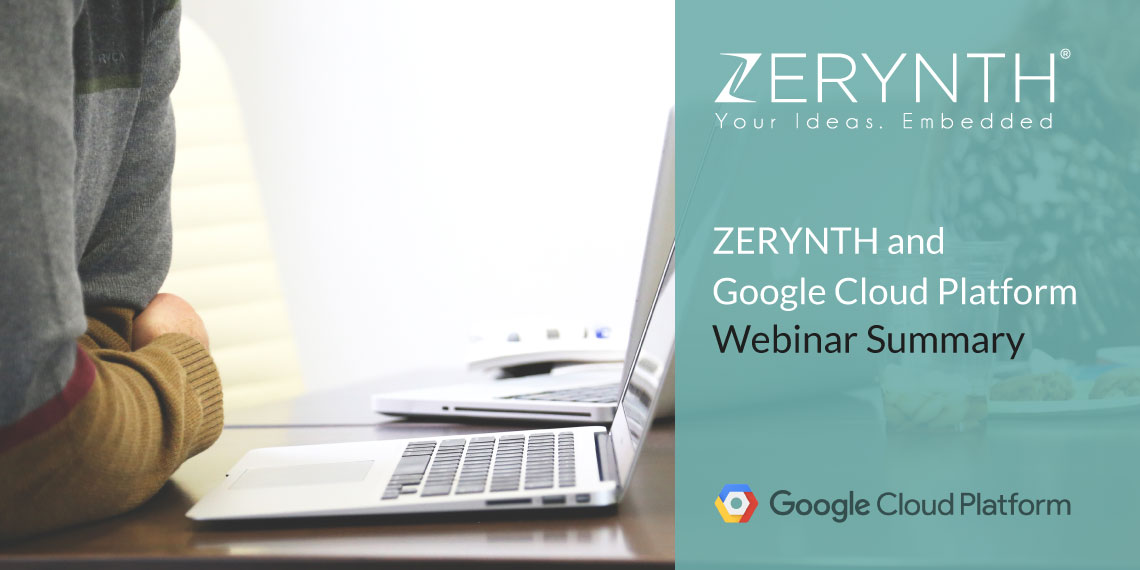 Lastly, we have a Zerynth and Google Cloud Platform webinar, that will teach you how to use Python on microcontrollers to connect them to Google Cloud IoT Core.
The webinar was presented by our own Giacomo Baldi, the CTO of Zerynth, and Travis Hagens, Strategic Technology Partner Manager, at Google Cloud.