Are you ready for the next Zerynth Continuous Learning session? We'll be holding the learning session in our offices in Pisa. So, naturally, we are going to record everything and share it with you, over our YouTube channel.
The title of the presentation is "Everything you always wanted to know about TLS but were too afraid to ask". So, Giacomo Baldi, our CTO, will explain everything about TLS, or Transport Layer Security, applied to embedded and IoT applications.
The primary use case of TLS is encrypting the communication between web applications and servers. It's considered more effective than SSL, its predecessor. But if you want to learn everything about it and how it is related to the Internet of Things, wait for our webinar, next Friday.
The session takes place on June 26th, from 3:00 to 4:00 pm, CET, so we'll make sure you can watch it shortly after.
What is Zerynth Continuous Learning?
We designed the Zerynth Continuous Learning series so that every member of our development team gets to present a topic he's most passionate about. This way, each month the whole Zerynth team has the opportunity to learn something new.
Of course, this is also an excellent opportunity to share knowledge with all of you each month, over our YouTube channel.
Let us know what you think about this series on social media. Tag us in your post, or reply to our posts about Zerynth Continuous Learning. If you want to keep track of what's happening just search for #zcl or #zerynthlearning.
Subscribe to the Zerynth YouTube channel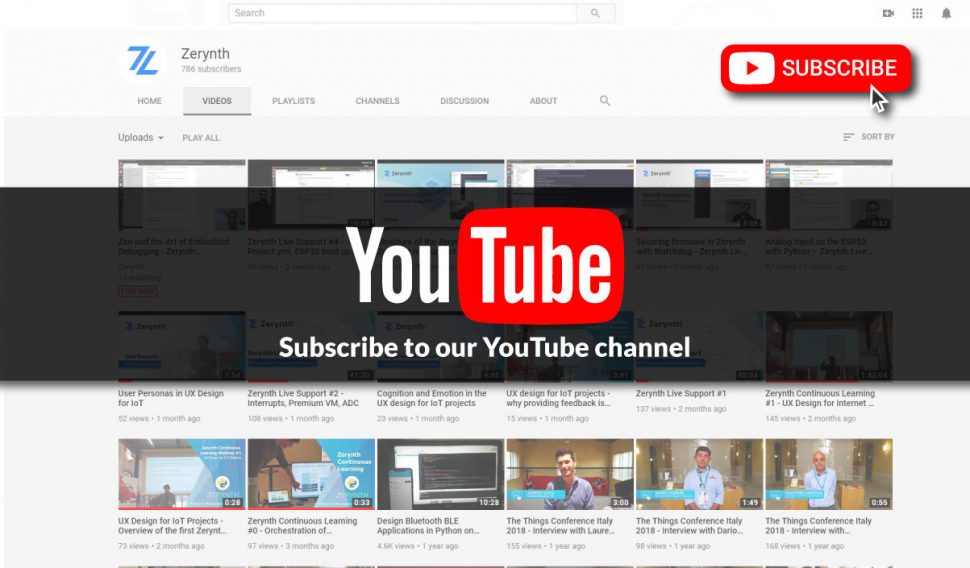 If you're not subscribed to our YouTube channel yet, now is a great time! As you can see, we regularly post new content. Most of it is educational, and directed towards learning more about IoT and embedded development.