Waste management is one of the biggest ecological problems of the 21st century. Scapigliato, a renewable energy production company in Tuscany, Italy is successfully tackling waste management and maintenance of landfills.
They have dozens of waterproof dumps where sorted urban waste is brought. Once the decomposition of the biodegradable part of the waste begins, it results in the production of natural biogas. This biogas is later used for producing electricity.
Take a look at how the whole waste management process looks like at Scapigliato, and how the 4ZeroBox enabled remote monitoring of leachate levels in the wells.
Leachate levels in wells – real-time monitoring with the 4ZeroBox
The levels of leachate in each well, around the property, used to be manually measured. Scapigliato needed to find a way to automate this checking process, and to reduce the amount of manual work.
Our team provided Scapigliato with a solution, based on the 4ZeroBox, an industrial IoT device. Thanks to the internal presence of a GSM module, it is now possible to monitor each leachate well and the entire operating process of the pumps.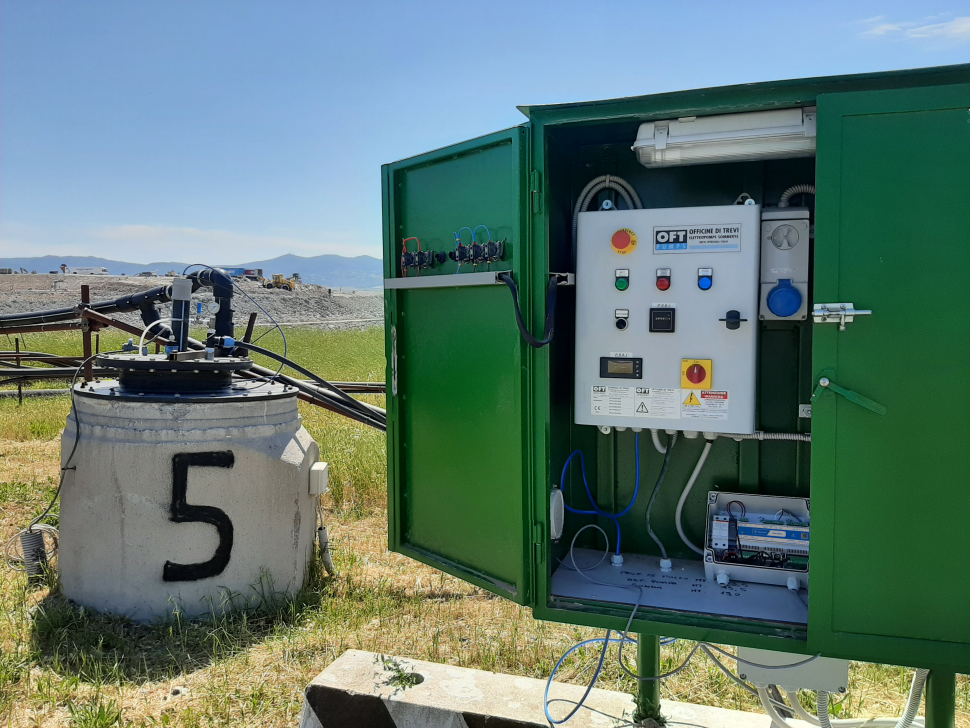 How did we accomplish this?
The 4ZeroBox was installed into each of the 32 leachate well controllers. Now, Scapigliato can measure the liquid level in the pump, as well as the temperature, and energy consumed.
We designed several custom dashboards that provide all the data, in real-time. The dashboards also enable safe monitoring of pump performance through the early detection of anomalies.
If you would like to learn more about this case study, visit the official page.