Do you want to prove you're the best Python developer around? Join the Codemotion online coding challenge sponsored by Zerynth and XinaBox.
In recent years, we've all seen how powerful and versatile Python is. And let's not forget how easy it is to use. That is why we want to give Python enthusiasts around the world a chance to start using it in the IoT and embedded field. Considering that Zerynth is sponsoring this coding challenge, the first prize is a Zerynth powered XinaBox development kit. We couldn't be more happy to sponsor this coding challenge and to open doors for IoT development in Python to a wider audience.
Here's one hint, before the challenge starts: both Python 2 and Python 3 can be used to solve the problem.
The real question is – are you the best IoT Python developer out there?
You can sign up for the challenge here.
Win the XK13 IoT Plus Kit
If you need a bit more encouraging, if you happen to win the challenge, the first prize is the new XinaBox XK13 IoT Plus Kit. A Zerynth-powered kit designed to drastically cut down your development time. Since the Zerynth license is already on board, you can start programming right out of the box!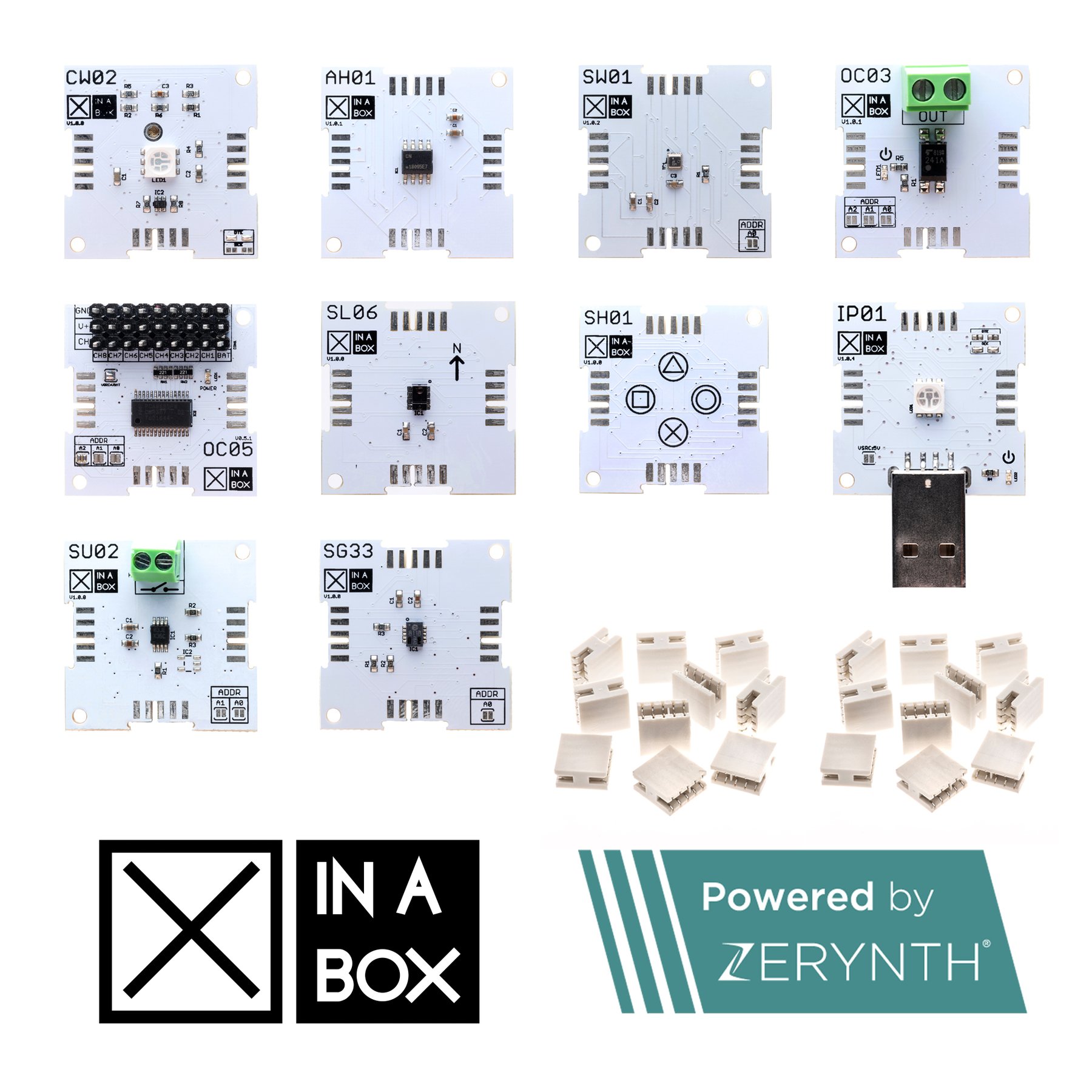 The second prize is the Xinabox XK03 development kit,  Raspberry Pi 3b+ included. As you can see, the XK03 is a Raspberry Pi development kit, with XinaBox's modular sensors for weather, hand gestures, proximity, acceleration/movement, volatile and organic gases, as well as capacitive touch.
The third prize is a ticket for the Codemotion Conference (in Berlin or Madrid or Milan).
Get Started with Zerynth and XinaBox
We don't want to leave you unprepared though, so we wanted to remind you of that there are tons of articles on how to get started with Zerynth and XinaBox.
The first one, of course, is called "Getting Started with Zerynth and XinaBox." You'll learn about the XinaBox CW02 board (ESP-32 based) and how to activate the Zerynth license on board it. You'll also learn how to connect and virtualize it.
You could also learn how to make a Remote Gesture and Proximity Sensing device with Zerynth and XinaBox. Or a Python programmable weather station.
Visit our blog to find more tutorials.
Download Zerynth Studio
If you want to try Python for Internet of Things development, make sure you download Zerynth Studio. It's free and available for Windows, Linux, and Mac OS.
More info about Zerynth, Codemotion, and XinaBox
Zerynth simplifies IoT development providing an easy and efficient way to program the most popular 32-bit microcontrollers in Python and connect them to the top Cloud infrastructures, with high-level standards of security. With R&D in Pisa, Italy, and a global sales team, Zerynth is helping thousands of developers around the world to develop new IoT products and Industry 4.0 applications with reduced costs and improved time-to-market.
Codemotion is a platform that improves developers' professional growth by connecting IT professionals, tech communities and companies. They are the proud organizers of one of the largest tech conferences for software developers in Europe with an international network of 570.000 developers and more than 3500 speakers.
XinaBox's flagship product is a range of 70+ modular xChip, which include cores/CPUs, sensors, power, communication, output, and storage, using a connectivity standard without wires and soldering, breadboards or hardware knowledge. Since XinaBox is agnostic to the choice of core, Single Board Computer (SBC), or programming environment, they offer industry standard cores, and bridges to all popular SBCs like Raspberry Pi, Minnowboard, Beaglebone, Micro:bit, and more.