Just as February began, we traveled to Munich, Germany, to join Infineon's training session, and hold a workshop.
A few lucky developers got to learn how to connect Infineon's XMC4700 Relax Kit to the Cloud, with Zerynth Studio, and a few lines of Python.
As you can see from the image below, Lorenzo, our software engineer, is guiding the attendees, step by step.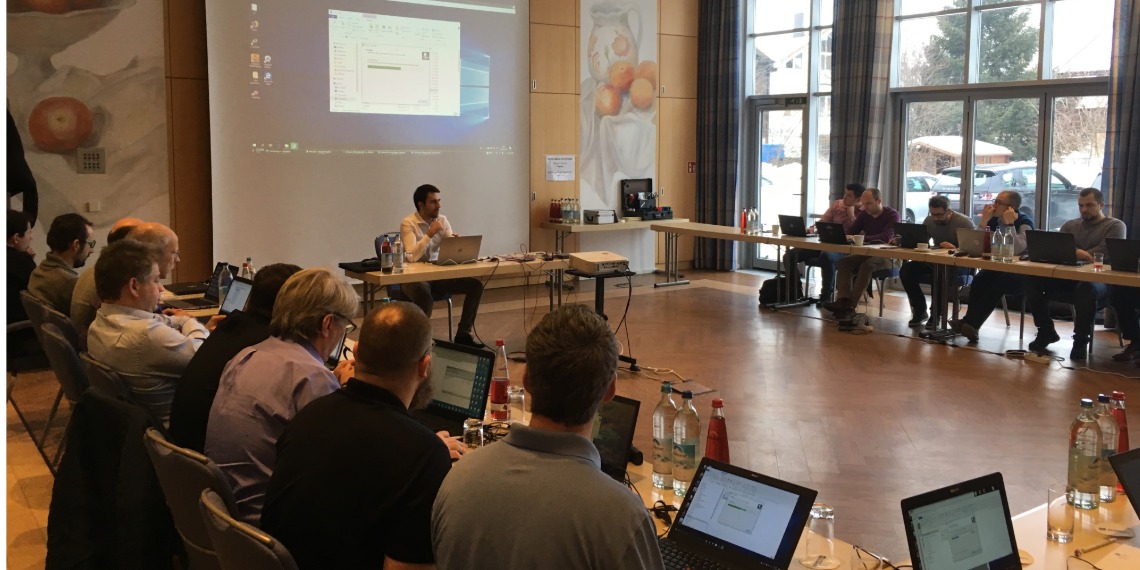 During the workshop, we showed how easy it is to connect the XMC4700 Relax Kit to the Cloud with Zerynth tools. We started from the basics and installed Zerynth Studio. Then we moved on to explain he toolchain integration with AWS and the AWS Controlled publish period.
Stay tuned  – in the following days, we'll share more information about our collaboration with Infineon. After that, you'll get to see the whole tutorial from the workshop.
If you want to learn more about connecting devices to the AWS, check out this Udemy course "Exploring AWS IoT", where Zerynth is part of the curriculum.

Download Zerynth Studio
Have you downloaded Zerynth Studio yet? It's free!
Download it today, and start your IoT journey in Python. Zerynth Studio is available for Windows, Linux, and Mac OS.