As we have mentioned in a previous post about Maker Faire Rome 2020, Luigi Cerfeda, our Head of Sales, gave a talk at the Data Driven Innovation event, on the topic of industrial optimization and data-driven innovation.
Due to the current health crisis in the world, Maker Faire Rome was digital. But thankfully, we got to tune in and see lots of interesting talks and presentations, like the one we are sharing below.
Watch the full interview. Luigi's talk starts around 26:00, but we already set up the video to start from that point here.
Data Driven Innovation – Open Summit is the largest Italian conference dedicated to the role of data in innovation. It is promoted and organized by the Roma Tre University and Maker Faire Rome.
Luigi explained what the Zerynth Platform is, and how it can help you to IoT enable your products and solutions. He explained how thanks to our platform, data can be extracted from machinery and the environment, and processed and used in a meaningful and helpful way. You can watch the full talk to see what kind of examples and use cases he mentioned.
More about the 4ZeroBox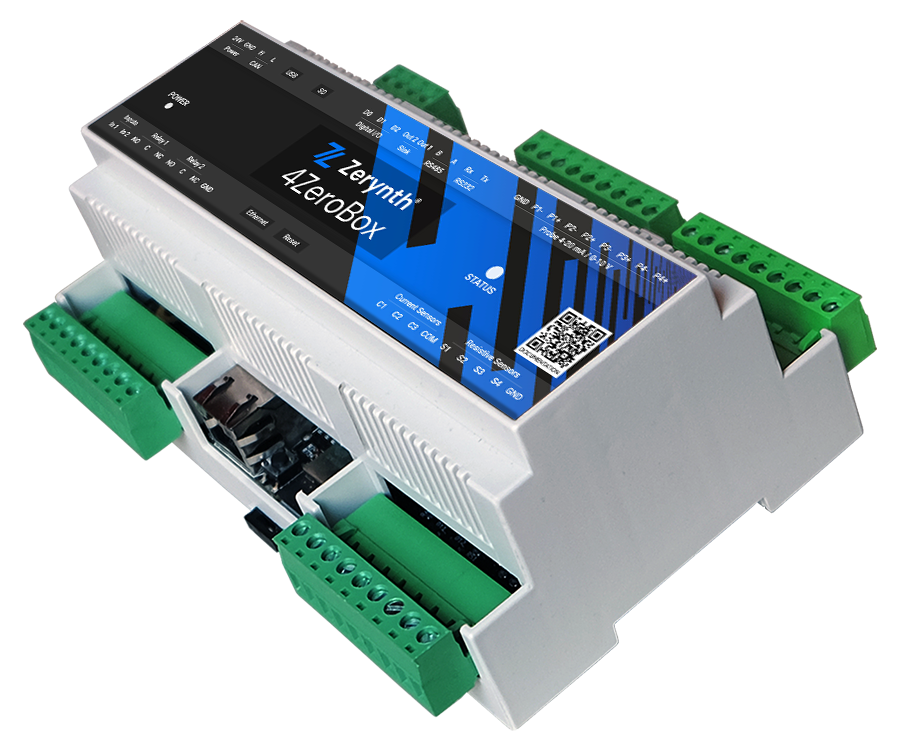 4ZeroBox is a versatile data acquisition unit, designed to be plugged into both old and modern industrial machines, as a machine-to-cloud interface. It is powered by Zerynth OS, a multithreaded real-time OS that supports Python and C programming.
With the 4ZeroBox any industrial machinery and equipment can be transformed and enabled to easily join Industry 4.0.
Zerynth Device Manager, our device, and data management service works harmoniously with the 4ZeroBox. Together they form a platform designed to easily enable machinery to join Industry 4.0.
Nurset – Zerynth-powered smart plant nursery

During the Date Driven Innovation event, there was also a talk about a smart Zerynth-powered plant nursery – Nurset. Emanuele Pierucci, the CEO of Pierucci Agricoltura Srl, talked about this innovative solution.
You can learn more about it on our use case page.