Day 2 at Embedded World fair dawned bright and we were ready for the visitors. Fueled by the fun we had yesterday, the booth was filled with enthusiasm and energy. We set up the demo for the 4zerobox and started explaining all the ways in which this industrial toolkit for IoT could be helpful.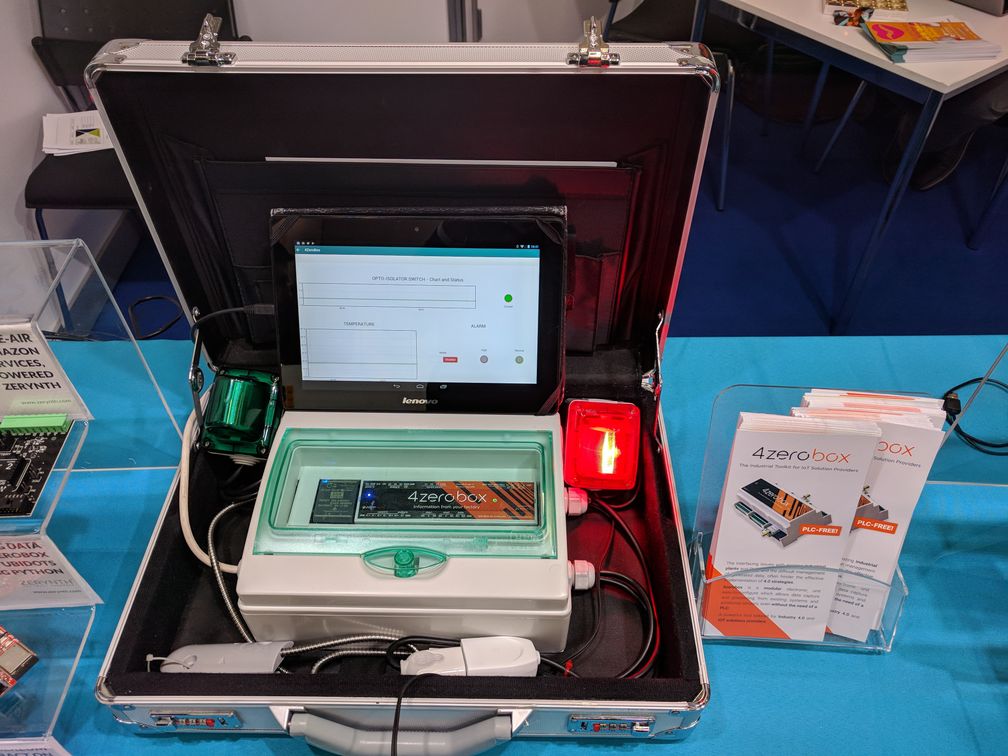 The partnership we made with AWS as one of the integrated cloud service, is the definite selling point in every conversation around Zerynth since we allow developers to connect their design to the cloud with a couple of lines in Python. We demonstrated also how firmware updates over the air are possible with Zerynth and Amazon Web Services. To learn more you can read this post on the AWS blog.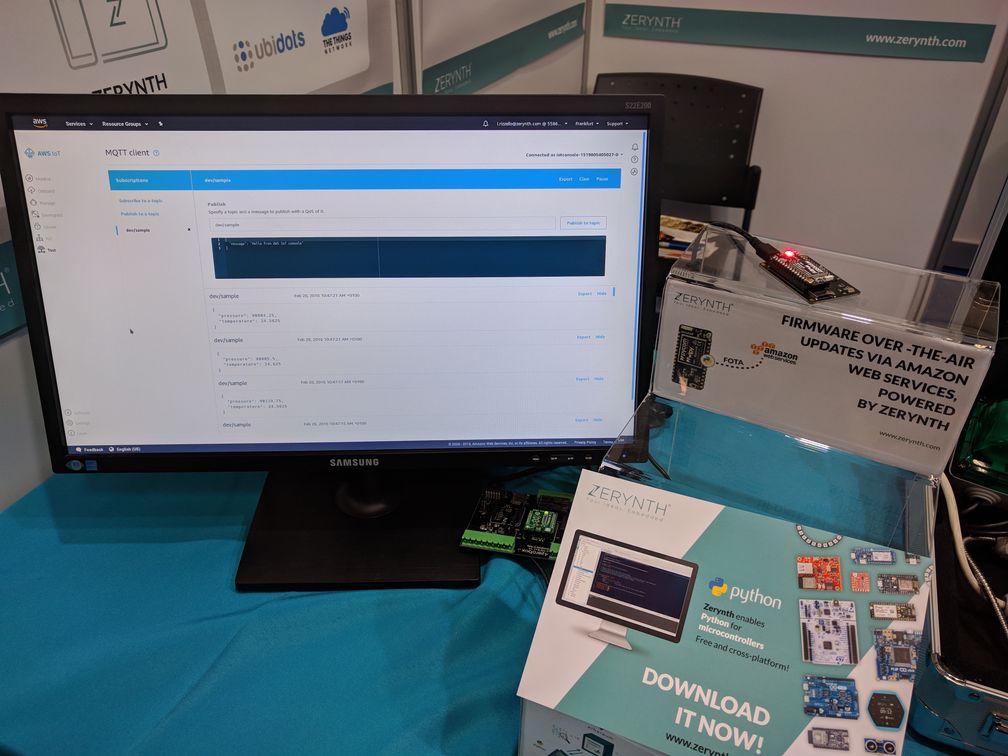 We also showed the Lincoln project funded by the European Commision (Horizon 2020 Program) for marine space: Python programmable 32-bit gateway for monitoring the performance of special marine vessels. Powered by Zerynth.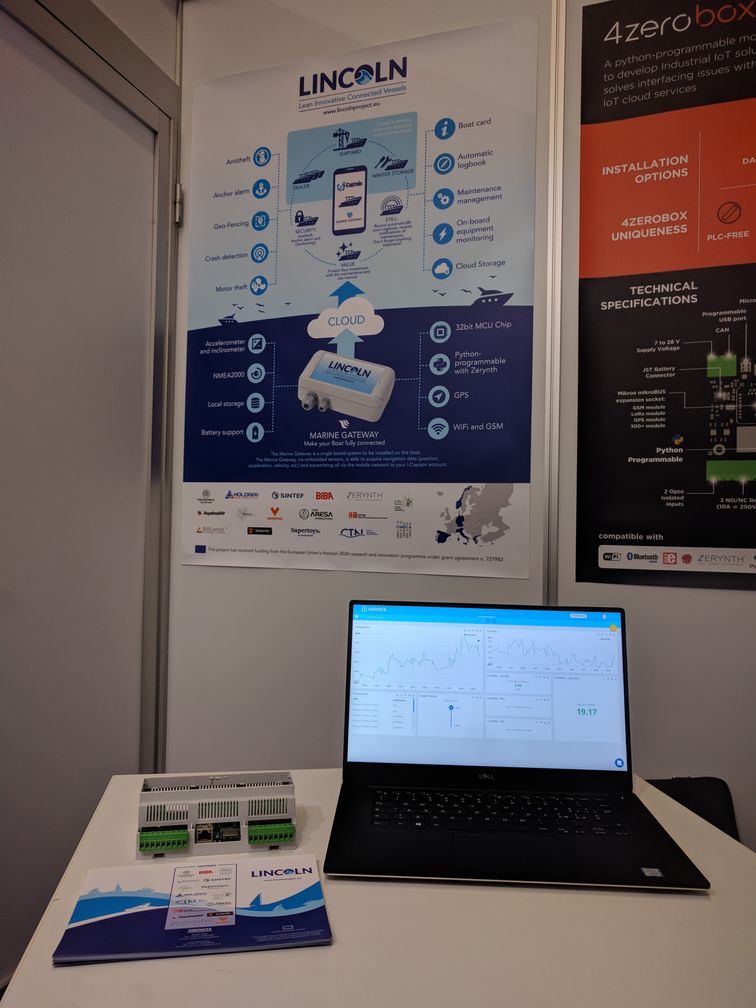 Ubidots, our technology partner, had a spot of its own in the booth. We demonstrated how to send data from a 4zerobox to this IoT Cloud solution in just a few lines of Python. In case you are as interested in the topic as our visitors, you can read more about it in this post.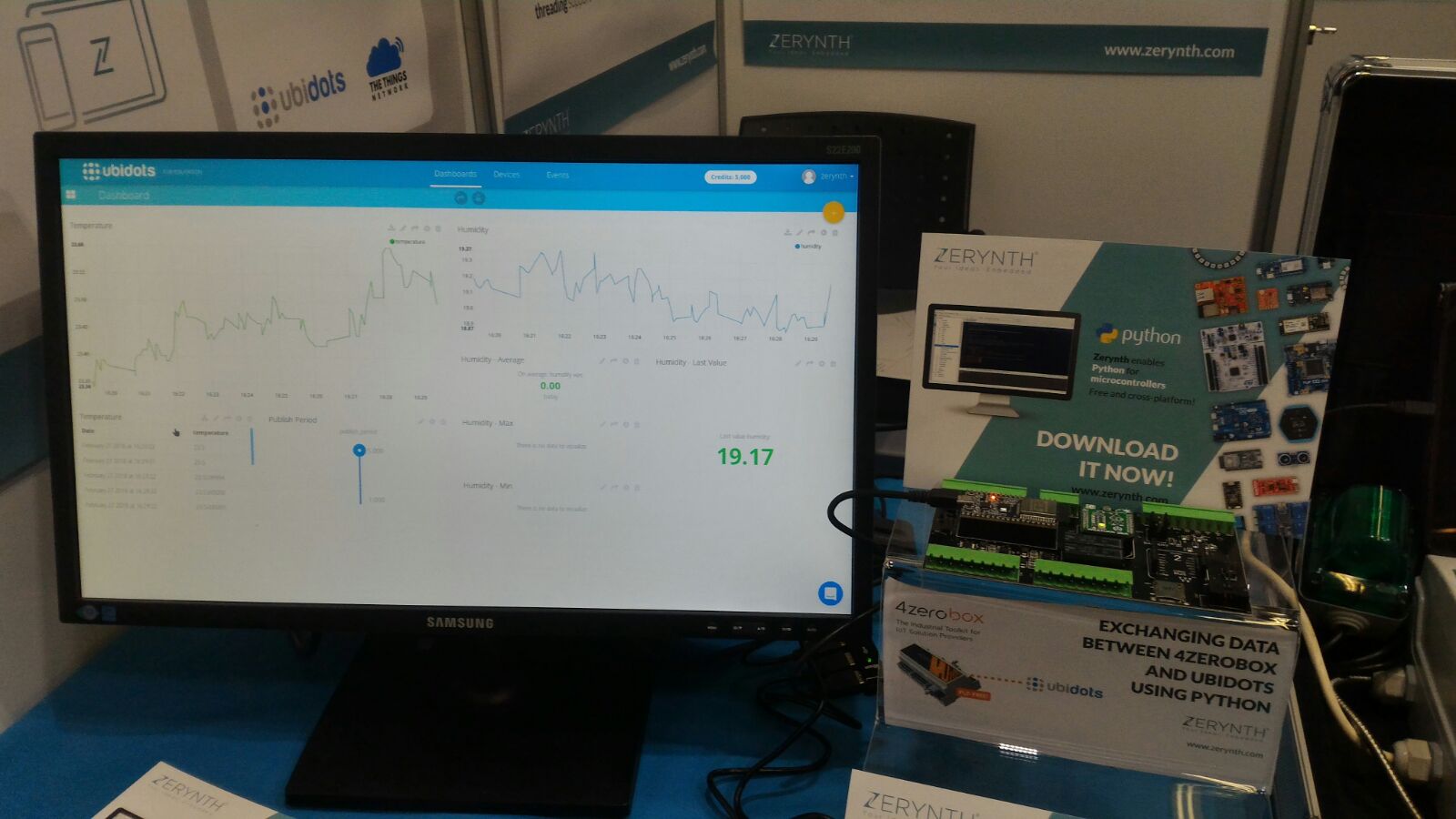 In the Zerynth booth, the visitors also had the chance to see how MikroElektronika's Hexiwear, the versatile IoT development tool, works with Zerynth. In the image below you can see Hexiwear on the Docking Station, with three mikroBUS sockets, for click board connectivity.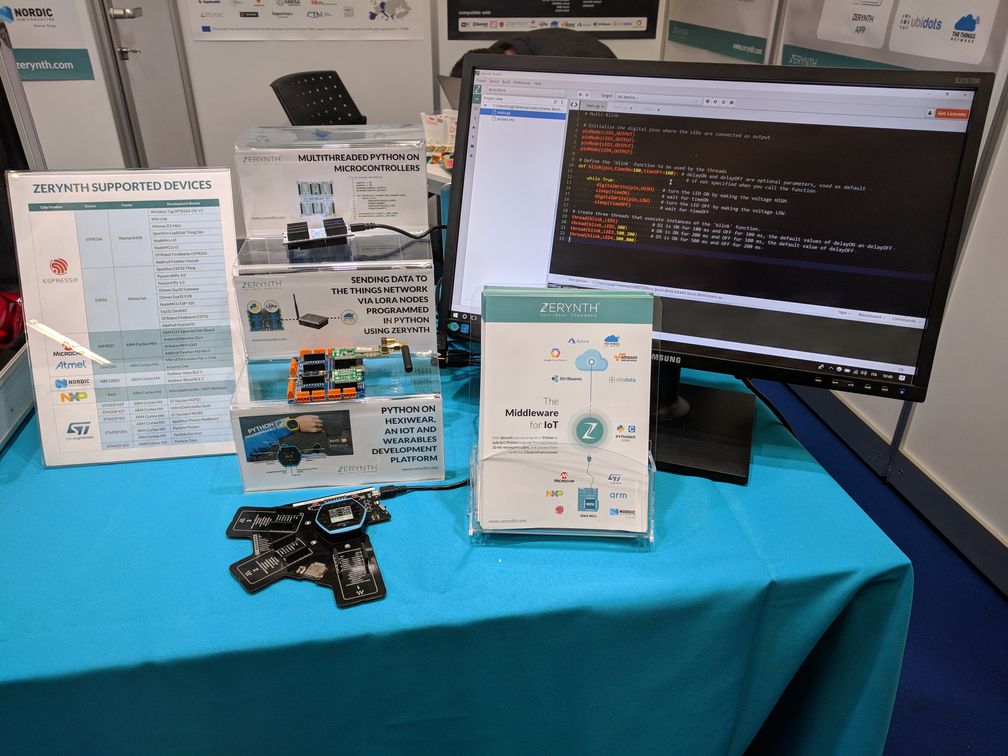 To end this report, take a look at the atmosphere at the booth. We gathered quite a crowd. What can we say, it's fun to be an engineer these days. Take a closer look at the first image below, and you'll see Giacomo, our CTO, in the background, doing his magic.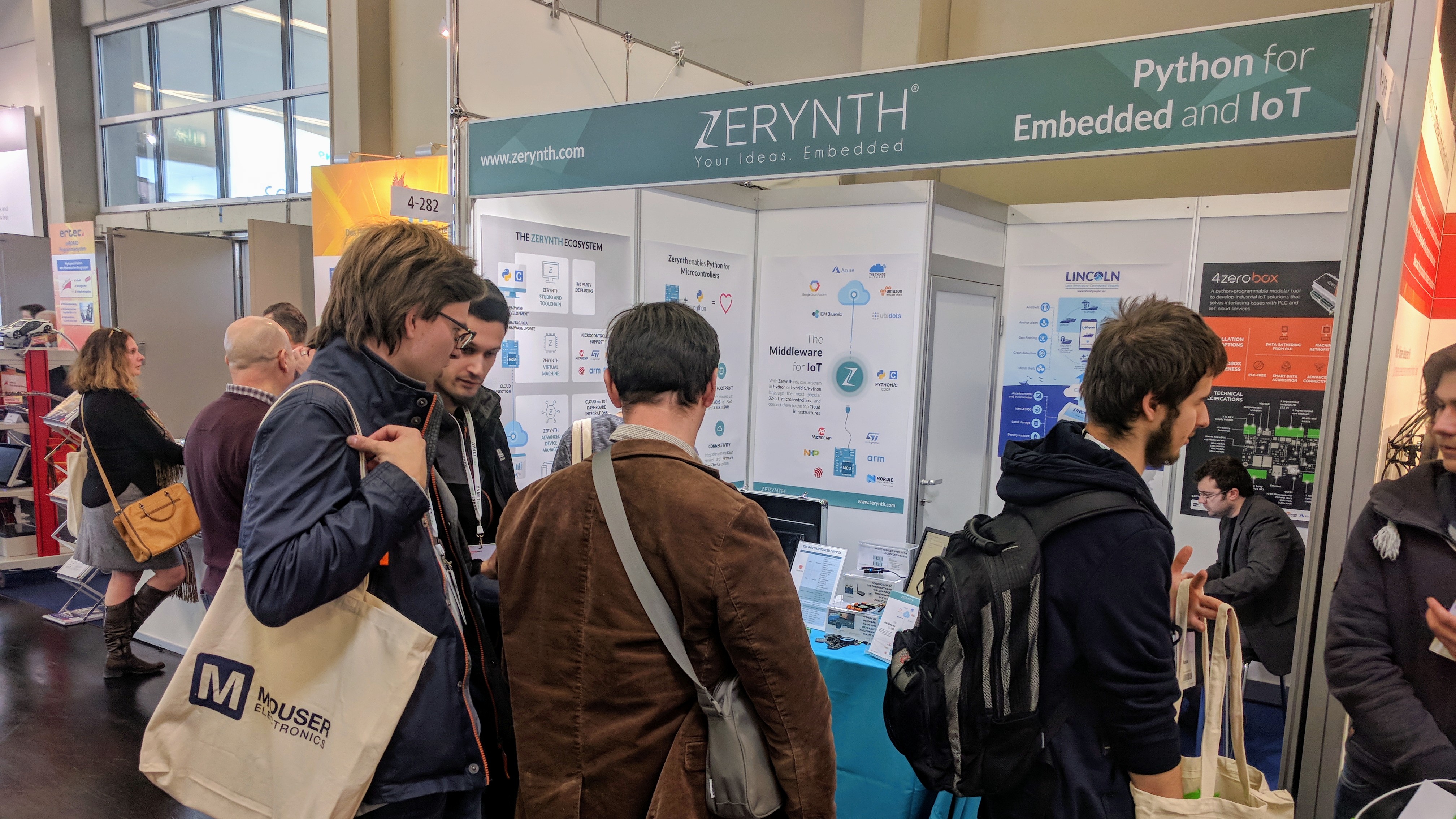 Tomorrow is a brand new day, so visit us if you are nearby and if you're not stay tuned for the next report.
Until next time,
The Zerynth Team