We just got back from our first day at the Embedded World fair in Nuremberg. It was exciting from beginning to end for everyone in the Zerynth team, so we wanted to share some images with you. Some will convey the general atmosphere and some will show us interacting with visitors.
Zerynth Booth
First of all, take a look at the Zerynth booth. The place where people can get all the information they need about us.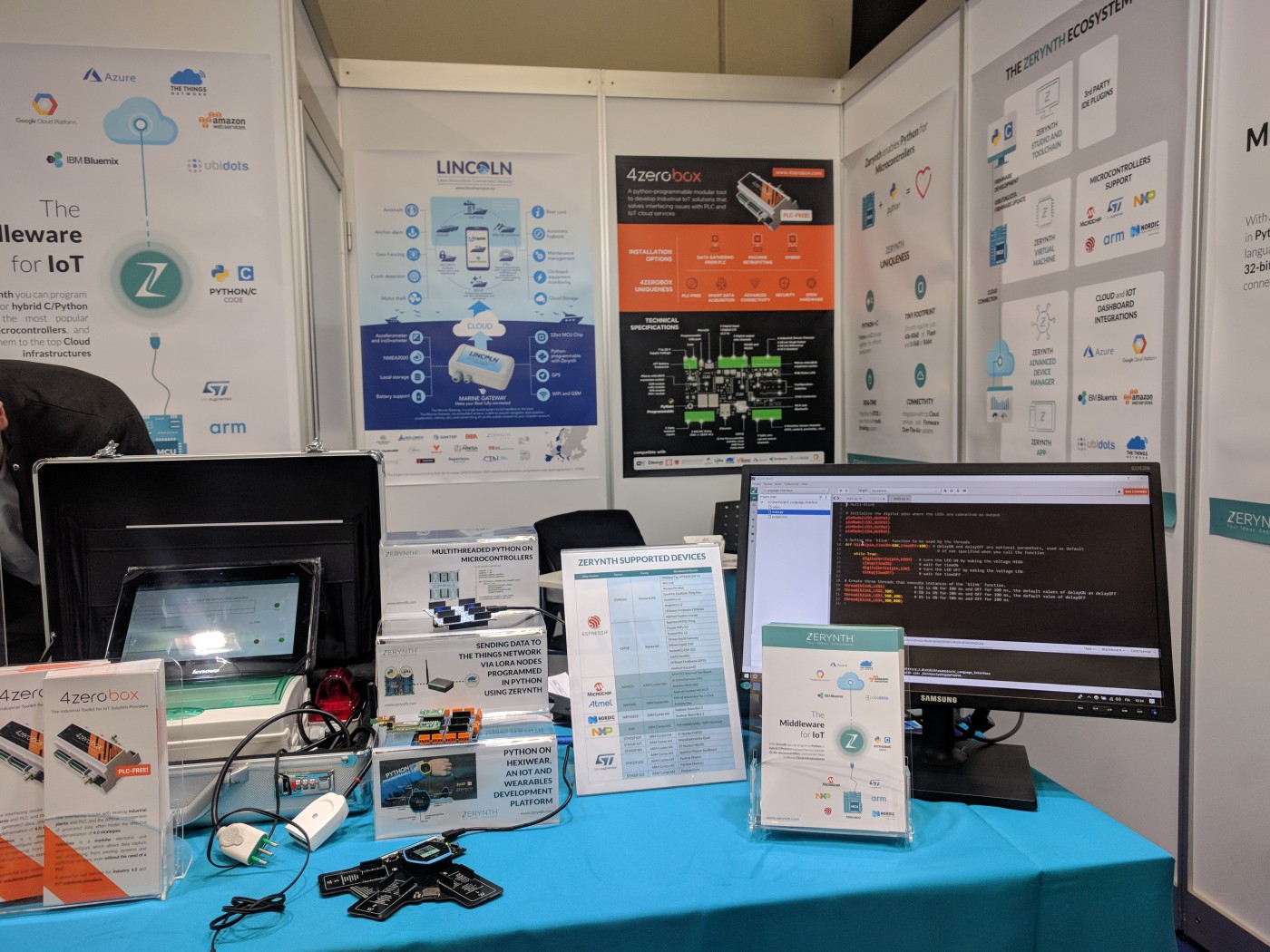 You can see the poster for the 4zerobox, just behind Luigi, our marketing wiz, on the second image.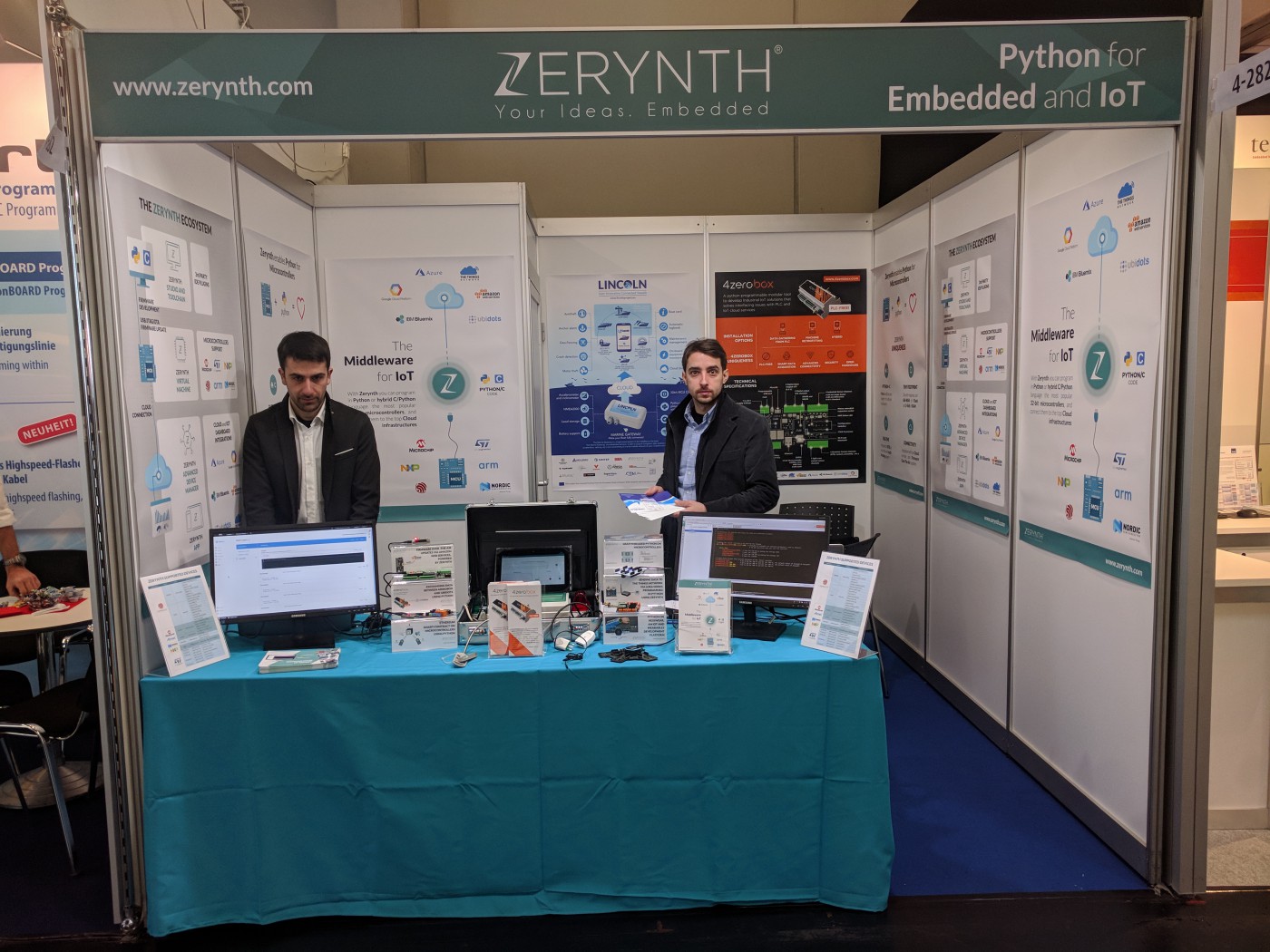 Below you can see us talking with the visitors. We were not surprised by the number of people, but we were surprised with their enthusiasm and interests. It looks like lots of like-minded people are out there. This is why it is important to visit new places and join conferences and fairs, especially a big one like the Embedded World.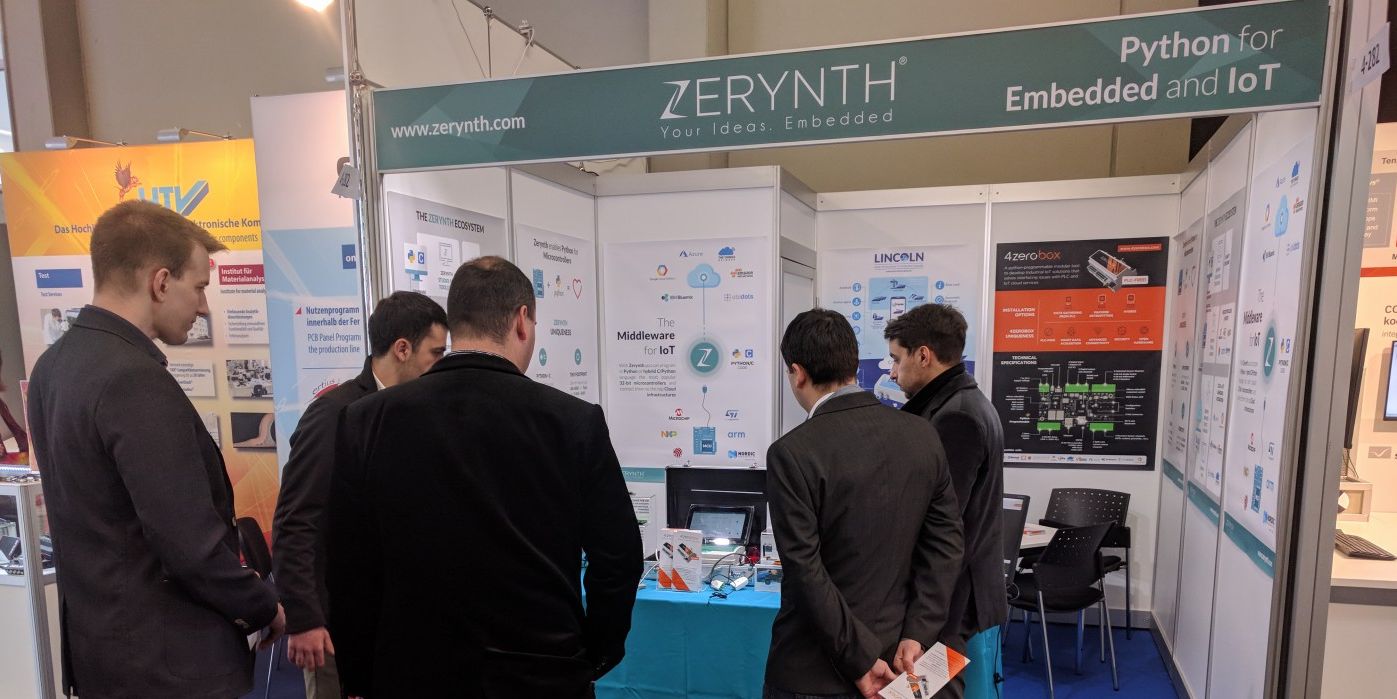 More info tomorrow
Stay tuned, because we will share more information and images with you tomorrow.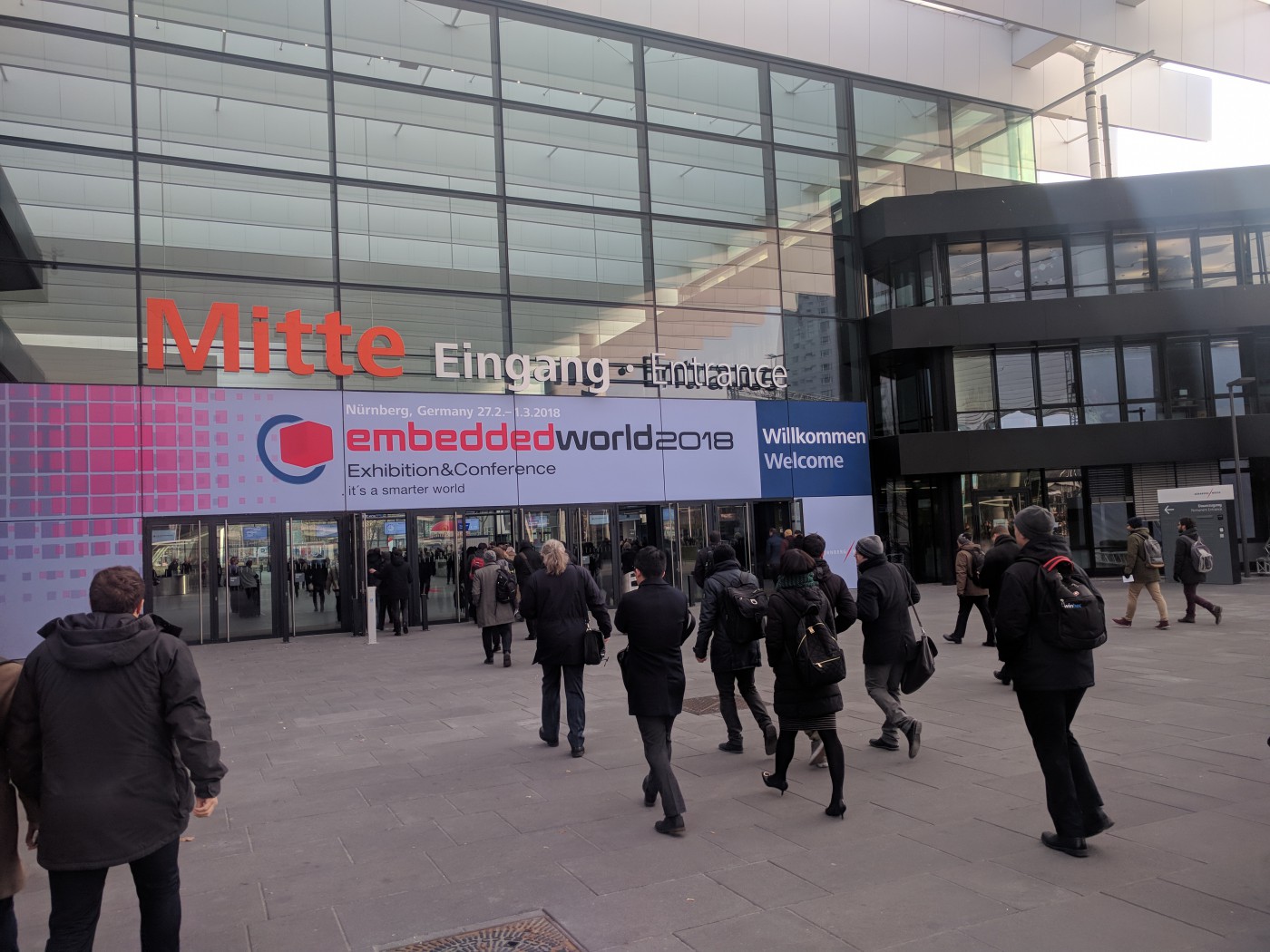 Until next time,
The Zerynth team