The popular Udemy course titled "Explore AWS IoT" just got an update, in order to keep up with the changes of AWS IoT. The Zerynth section of the course has been updated as well.
Over 2,400 people have taken the course so far, and now that it's freshly updated, perhaps you want to take it as well. Before you start, here is a small intro to the course.
The full title is "Device to AWS Cloud integration: Programming Embedded Devices and managing data in AWS IoT". From this, it's clear that you'll need some basic knowledge of IoT and device to Cloud communication.
Stephen, the author of the course, starts his update announcement with this: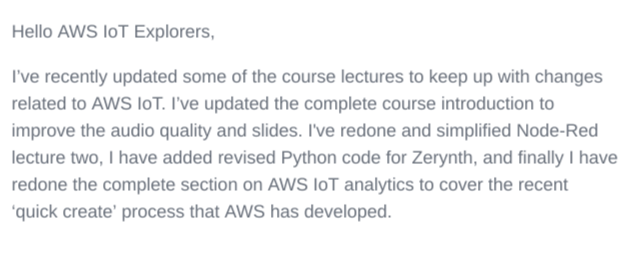 But what are the people, who already took the course, saying about it? This is what one of the people who took the course had to say:
"I was having no experience in AWS IoT, this course has provided a great insight of AWS IoT and helped me to gain knowledge in this area."
Finally, here is the table of contents for the Zerynth section of the course:

As you can see from the table, you can learn the whole Zerynth section of the course in only 20 minutes.
Firmware Over-the-air updates via AWS
If you want to go more in-depth with the combinations of Zerynth and AWS we have a great tutorial for you – Firmware Over-the-air updates via AWS.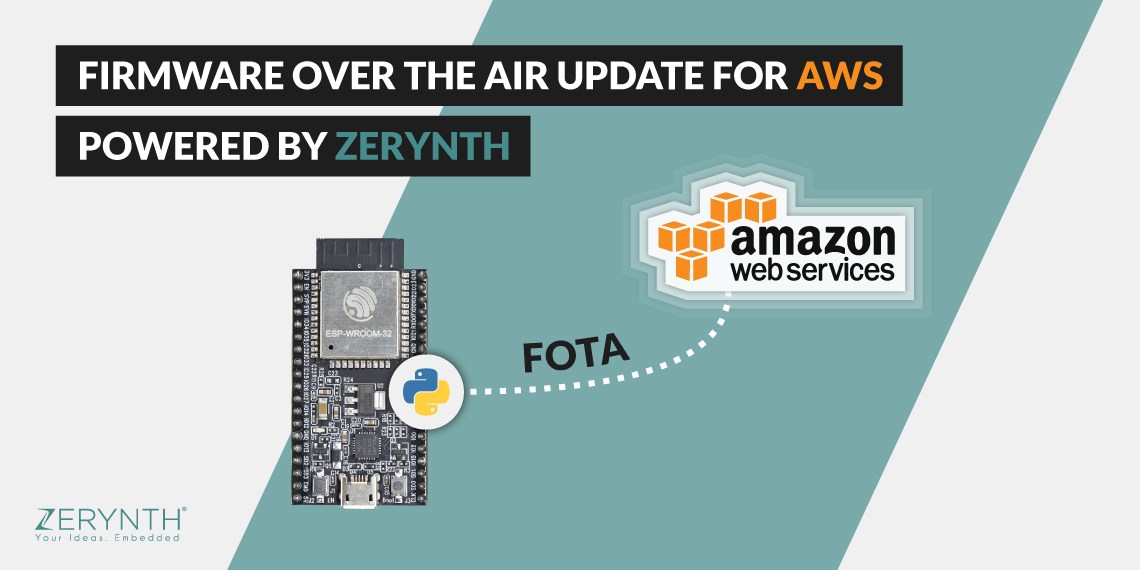 We'll show you a safe and easy mechanism to seamlessly update the Python firmware of Zerynth powered devices connected to Amazon Web Services (AWS) IoT endpoints.
Download Zerynth Studio today
Download Zerynth Studio today, and start programming 32-bit microcontrollers in Python. Zerynth Studio is free to download and available for Windows, Linux, and Mac OS.
Happy codding!