It seems that our webinars and free educational content have caught the eye of the Maker Faire Rome team. They have written several articles where they have featured them.
You can read their article titled "The IoT in four Zerynth on-demand webinars" here. 
Here's what the Maker Faire Rome team had to say about our webinars:
"Zerynth, an Italian company that deals with IoT, offers four on-demand webinars that allow you to discover the state of the art of IoT technologies and their use in different sectors and contexts: industrial refrigeration, manufacturing industry, waste management, logistics, and smart city. "
Here's which four webinars we featured: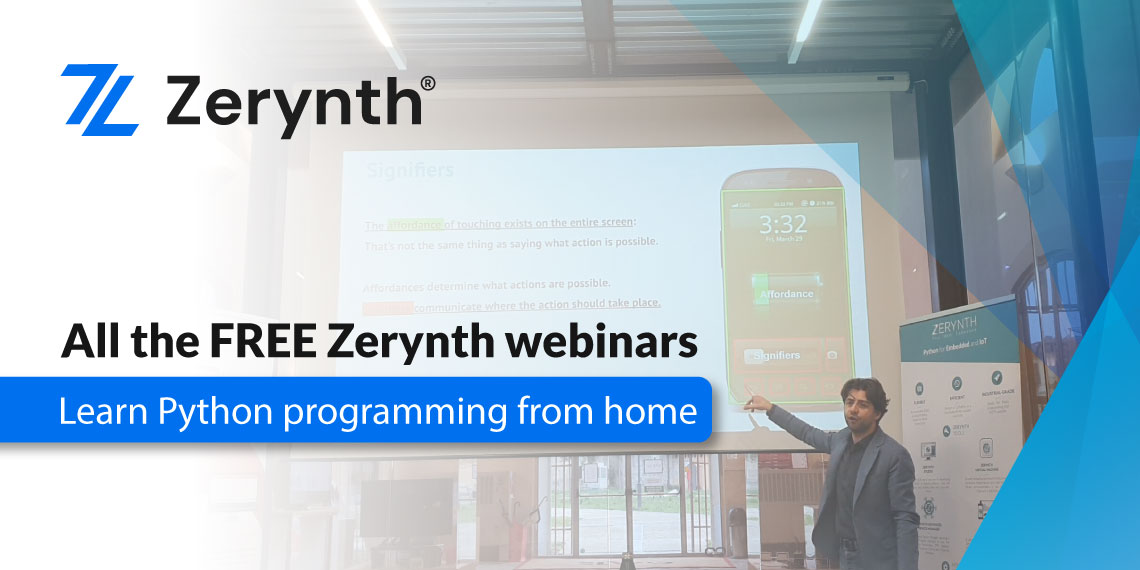 Introduction to Python for microcontrollers and IoT applications

The benefit of implementing Industry 4.0 on the Edge with LoRa

UX Design for IoT Projects

Connecting Microcontrollers to Google Cloud with Zerynth
You can access all of them, and learn more about them here.
If you want to read up on other webinars and educational content Maker Faire Rome has written about, take a look at this article.
More FREE educational content
Every day we're working on adding more free educational content. Our Zerynth Continuous Learning series is one of the best examples. 
This program allows us to feature innovative content every month. We can do this because every topic is personally chosen and presented by one member of our development team. More precisely, every member gets to choose one topic that he's most knowledgable and passionate about. Then he gets to present it to the rest of the company, as well as everyone else who's interested, through our YouTube channel.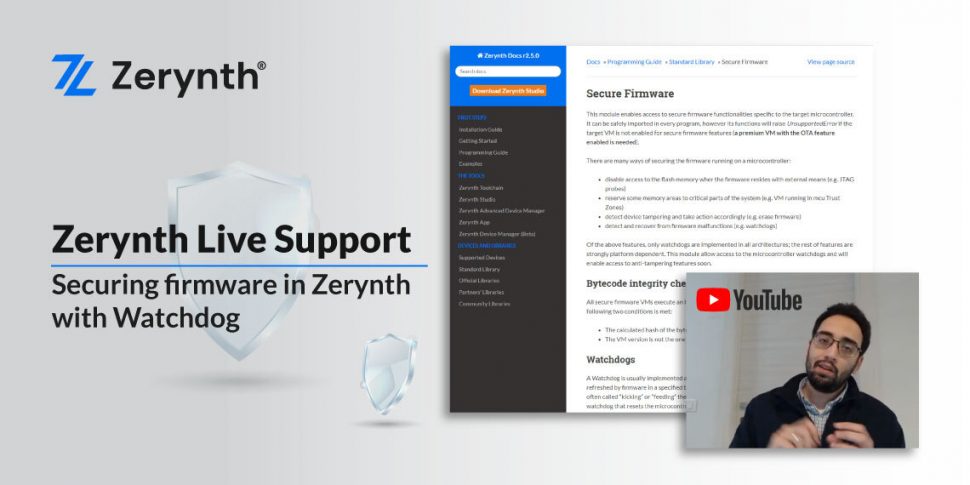 The same can be said for our Live Support sessions. A weekly live session on the Zerynth YouTube channel, where we take 5 most interesting questions our users have asked on the Forum, and we answer them live. We also give an example of how we would solve a particular problem. 
All in all, we're doing our best to teach everyone more about IoT development from home. 
Zerynth team at the Maker Faire Rome
Of course, we've always had a great time at the Maker Faire. After all, it's not called the Greatest Show (and Tell) on Earth for nothing. It's the perfect place to exchange ideas, see the latest technologies, and meet makers from all over the world.
In 2018, we were hosted by RS Components at their booth. We also held various workshops and talks, and taught everyone about IoT development and Zerynth tools.
We hope that we'll have a chance to participate in this year's Maker Faire as well.