Are you ready for the tenth edition of PyCon Italia – Pycon X? We are, and we'll be waiting for you there.
If you're in Florence, Italy on May 5th, come to our talk "Introduction to Zerynth: Python for microcontrollers and IoT applications."
Introduction to Zerynth
The talk is focused on giving you a general outlook on what Zerynth is, and what you can do with it. We'll start by explaining how we started the company, and move on to the overview of the tools.
The main topics of the talk will be:
Why use Zerynth (and therefore Python) to program IoT devices.
Difference between Zerynth and the traditional Python.
Difference between Zerynth and other "embedded" programming platforms like Raspberry Pi, Micropython and Arduino.
Overview of supported electronic boards and compatible cloud services. In particular, the 4zerobox board will be presented, one of the electronic boards officially supported by Zerynth, showing its main features and applications in the industrial field.
If you want to get a taste of what this talk will be like, take a look at the video of our talk from Pycon NOVE last year:
The latest Zerynth news
Since last year a lot of great things have happened, so this year's talk will not be quite the same as the one last year. We'll be talking about all the latest Zerynth news – what we achieved, and what we yet plan to achieve:
Elastic Community Meetup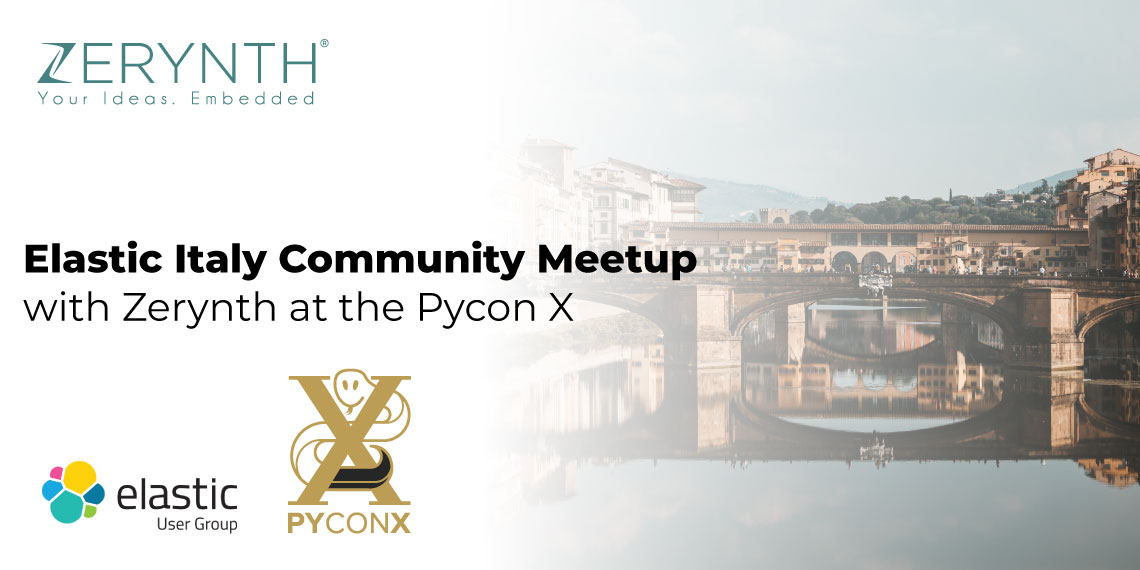 There's also the Elastic Community Meetup on the 2nd of May, at Pycon X, that we mentioned in one of our previous posts. Together we'll explore what Python has to offer to the Elastic community.
Antonio Pitasi, Zerynth's software developer, will explain how to monitor microservices with Elasticsearch and simplify the management of an IoT platform.
Elasticsearch is something we like to use within the team. So, we thought that this is a great way to pass that knowledge on, especially in the context of Python.
Download Zerynth Studio
You might want to download Zerynth Studio before you head to Pycon X. After all, it's free and available for Windows, Linux, and Mac OS.
We'll see you there!