Being able to keep up with the advances in new technologies is not so easy for companies. Especially, since they would like to always keep their machinery efficient and production processes constantly updated with respect to the latest innovations launched to the market and that's why we want to explore 5 news in the IoT field.
Underlying an effective business plan and product roadmap, an in-depth analysis of trends, social media, and what the scientific literature proposes cannot be omitted. Looking to the future rather than at the present guarantees more targeted investments and a better overall economic return.
What do the studies say about IoT?
According to market analyses conducted by consultants and experts from IoT Analytics and Forbes, IoT technologies would appear to increasingly serve increasingly as an aid to address the major environmental, safety, and health challenges, thanks to the integration of new algorithms and progressively sophisticated implementations. According to Deloitte (Fig 1), 72% of technologies related to Industry 4.0 are concerned with the choice of IoT tools, followed by AI algorithms, and Cloud infrastructures.
The future direction seems to be heading towards increasingly intensive and sophisticated exploitation of these intelligent solutions, with linear growth of algorithms and paradigms being developed today, but with an excellent application potential (such as Edge computing or Blockchain).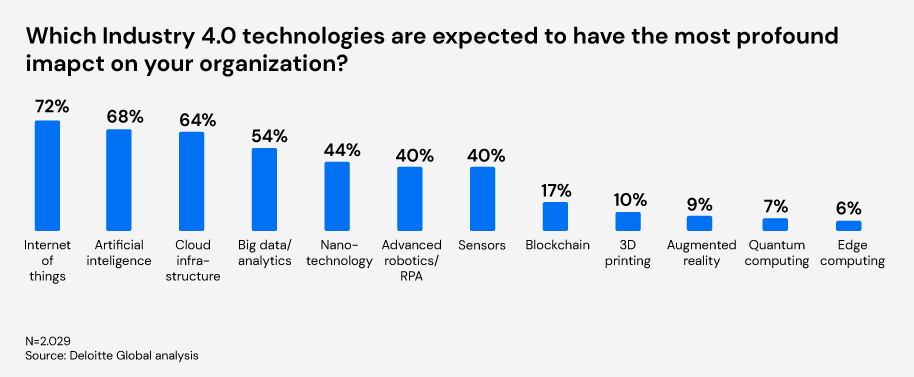 Figure 1. Deloitte – Industry 4.0 technologies in companies
But what are the top 5 IoT trends of 2022?
The five (5) fields of greatest interest mainly concern IoT applications for environmental sustainability, management in the medical health field, and safety in both data transmission and the workplace. Furthermore, the use of edge computing paradigms and implementation in the industrial business sector is also important to implement..Let's have a look at that, now, in more detail.
Business and industrial sustainability
Choosing to be sustainable implies adopting strategies to generate shared value for all stakeholders. Corporate business development of innovative, efficient, and quality products and services are critical success factors that favor circular economic development.
Efficiency and quality in production processes, technologies, innovation, and ethics are fundamental for generating value, and, at the same time, guaranteeing greater sustainability in business practices.
The manufacturing sector has been the area that has undertaken complete digital transformation using an Industry 4.0 perspective.
Industries that choose to use IoT tools for optimizing their machinery, must necessarily be aware of the implications that this entails with changes in the management approach in operations, workflow, and general project planning.
Identifying the actual needs in the production phase becomes essential in order to monitor the progress of the machines and understand in which direction to direct one's workflow.
Environment and ecosystem
Corporate decisions and strategies also need to account for the protection of the ecosystem. In a period, where climate and environmental crises are among the problems that weigh heavily upon the world, it is essential to not underestimate resource scarcity on Earth and the need to adopt sustainable practices ​​and why not do it with IoT technologies?
Technology and environment are in opposing worlds, but increasingly sophisticated algorithms are being developed every day to adequately manage resources and industrial parameters. IoT devices can enable applications for environmental monitoring, land management, and energy optimization; thereby, providing companies with the right tools to adopt sustainable strategies with excellent benefits on total consumption.
For example, just think of the transition from traditional to digital agriculture (or smart agriculture) as further confirmation of how technology allows any company to manage its activities more effectively by exploiting the potential of data extraction and management.
In addition, other IoT applications in the environmental area provide active monitoring for companies working in the waste sector, in the collection of biogas, or in the management of landfill parameters (as in the case of the Scapigliato landfill).
Health and IoT
Even in the medical and health field, IoT technologies have proven to be helpful for more accurate data collection, the automation of workflows, and the overall reduction of waste. But, more importantly, in the reduction of errors.
In fact, health care has always had to analyze data, monitor patients, and their visits, and to be able to do so in real-time, which reduces the need for doctors to physically travel for visits and treatment prescriptions.
Further advantages of IoT also concern communicating directly with suppliers of medicines when, for example, a low quantity of medicine is detected, or even with the patients themselves, once they have left the clinic or have been discharged from the hospital.
According to some research, there are numerous cases of application, especially in the United States, where remote monitoring was used during the first few months of the pandemic to carry out outpatient visits via videoconferencing.
The exploitation of data for the automation of certain health routines is a practice that, if applied in a conscientious way, is able to bring excellent benefits to the overall organization of healthcare and hospitals, through a more targeted overview of the procedures to be taken. prescribed with anticipation of faster help.
Security
There are issues about security ensured by IoT applications, where on the one hand, there is the security of data transmission and communication, and, on the other hand, safety in the workplace.
In the first case the protocols used for extraction, display, and analysis of data guarantee the highest standards of cybersecurity, through the use of cryptographic keys for the bidirectionality of the communication protocols between hardware and software. In this manner, the data is inaccessible from outside and it is protected from possible attacks.
From this perspective, the Zerynth IoT platform is already at the forefront allowing secure communication interfaces protected by secret keys. If you want more detail, you can read "How Zerynth ensures data security and data integrity".
On the other hand, stability and safety in the workplace are essential for a safer industrial workplace. The use of IoT devices, in this context, allows careful monitoring of the machine parameters in such a way as to have the operation under control foreseeing possible failures or errors (often signaled through specific alarms) and respecting the safety standards in the plant.
Edge Computing 
Interest is growing in platforms that use Edge Computing, one of the most used trending paradigms in the industrial IoT sector, allowing greater portability and a two-way exchange of communication between hardware and software.
Its use is mainly linked to the achievement of active monitoring and better automation in production processes through applying its fundamental principles. From a technical viewpoint, its most important characteristics are easy to understand but difficult to implement, and mainly concern the possibility of moving the computational power of assets and storage closer to the software.
Despite the numerous advantages of edge computing, it is a paradigm that is not so easy to implement for several reasons:
The hardware has very different characteristics and price ranges.
It is difficult to properly manage the appropriate safety standards.
On-premise solutions that provide edge functionality aren't that popular yet.
In our white paper, methods and best practices are described in detail for creating architectures suitable for the implementation of applications equipped with AI and 5G.
The joint use of these technologies, in fact, is very useful in industrial plants and allows you to collect insights for monitoring and automation of operations. In fact, solutions like this are increasingly being studied and developed, thus, making the applications that use this paradigm very competitive and attractive in the IoT market.
According to research conducted by Microsoft (Fig 2), in 2021, 79% of companies already have an edge computing strategy ready to be implemented or under development, while only 21% do not yet have one, and only 6% of these have no plan.
This is encouraging data and a further confirmation regarding the choices that most companies are deciding to undertake even at a more technical level.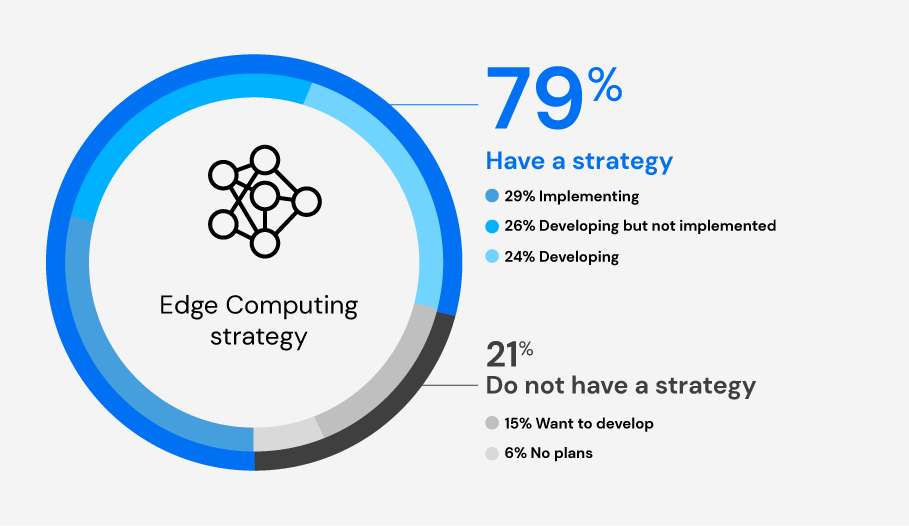 Figure 2. Microsoft-  IoT Signals 2021. The implementation of edge computing
The future of IoT
In conclusion, it is clear that the use and development of IoT technologies in the areas we explained above are among the list of points of greatest interest for companies that are about to undertake their digitization policies.
Companies that work in the production of these platforms must be able to look forward and evaluate the new trends of the future.
Where will the industrial market go?
Cloud-native applications are certainly trending, AI and machine learning algorithms are increasingly present in any sophisticated technology, 5G and immersive realities are being tested, but with excellent potential that should not be underestimated.
Having a long-term vision is the key to success that companies must adopt in order to always be up-to-date and competitive in the market.