IoT enabled waste management can help companies to improve their environmental footprint, lower their power consumption, and get precise data over the whole process. The Zerynth Industrial IoT Platform offers a way to enable smart waste management quickly, securely, and efficiently.
To cover the topic of smart waste management thoroughly, we have prepared a white paper and an on-demand webinar.
Download the white paper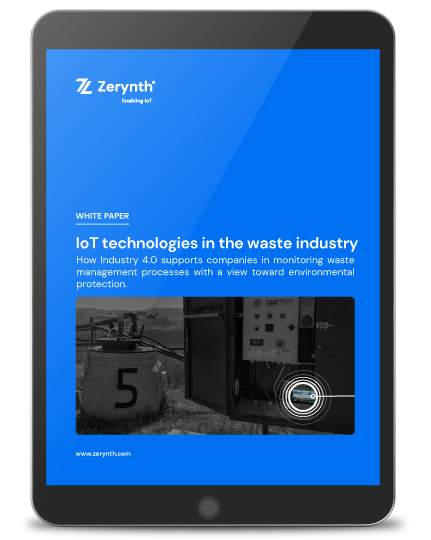 Our newest white paper "IoT technologies in the waste industry" gives a detailed overview of the current state of the waste management industry, and the problems it faces.
Furthermore, you get an overview of the best solutions proposed by IoT systems, and a recent case study powered by Zerynth.
So, if you are looking for an in-depth source of information, download the white paper today.
Did you miss the webinar? Watch it now
You can learn more about the case study by watching our webinar on the topic. In just 45 minutes we presented the main features of the Zerynth Platform, and the case study "IoT solution for monitoring leachate wells". Keep in mind that the webinar is in Italian.
This case study details how Scapigliato, a waste management company in Tuscany, Italy, remotely monitors the leachate levels, pump status, and helps prevent failure, because of the Zerynth Platform.
You can read the full case study here.