The Lincoln project, that we have previously mentioned in one of our posts about the Embedded World, created an introductory video about this project's goals and vision.
For everyone that is not in the loop, here is a short recap: the Lincoln project is an EU Horizon 2020 research project focused on creating three types of new marine vessels.
These innovative ships are meant to be connected and specialized to run specific marine projects.
Developing IoT marine solutions with Python
Their mission is to develop more environmentally-friendly and cost-effective marine vessels. This is where Zerynth comes in, allowing to develop a Python programmable 32-bit gateway for the monitoring, management, and optimization of operational processes in the nautical sector. A cloud-connected Marine Gateway based on 32bit microcontroller and embedded sensors able to acquire navigation data (position, acceleration, velocity, etc.) and elaborate operational information for boat manufacturers and end users.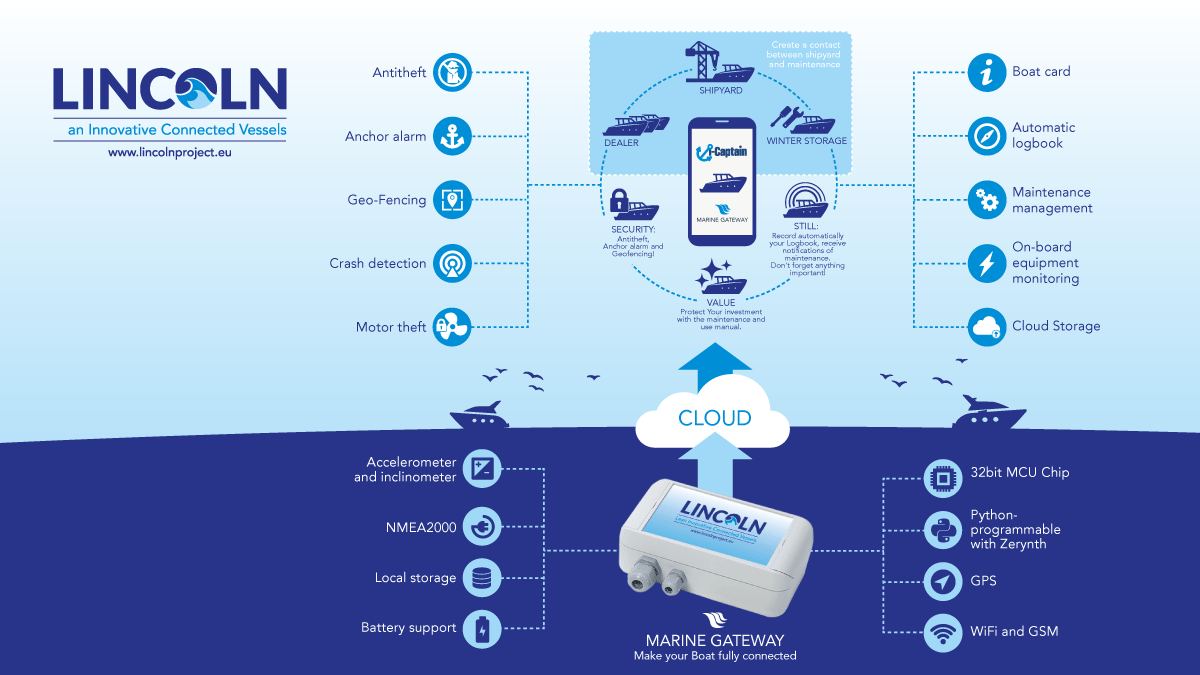 Coastal monitoring, gathering data about the weather conditions, marine agriculture – all these tasks are simplified by using a proper platform, like ours.
Learn more about Lincoln
Visit the Lincoln official website if you want to learn more about the project, and the impact it can have on the environment and the Blue Economy. We can all agree that a more sustainable and efficient way of using the ocean's resources is needed.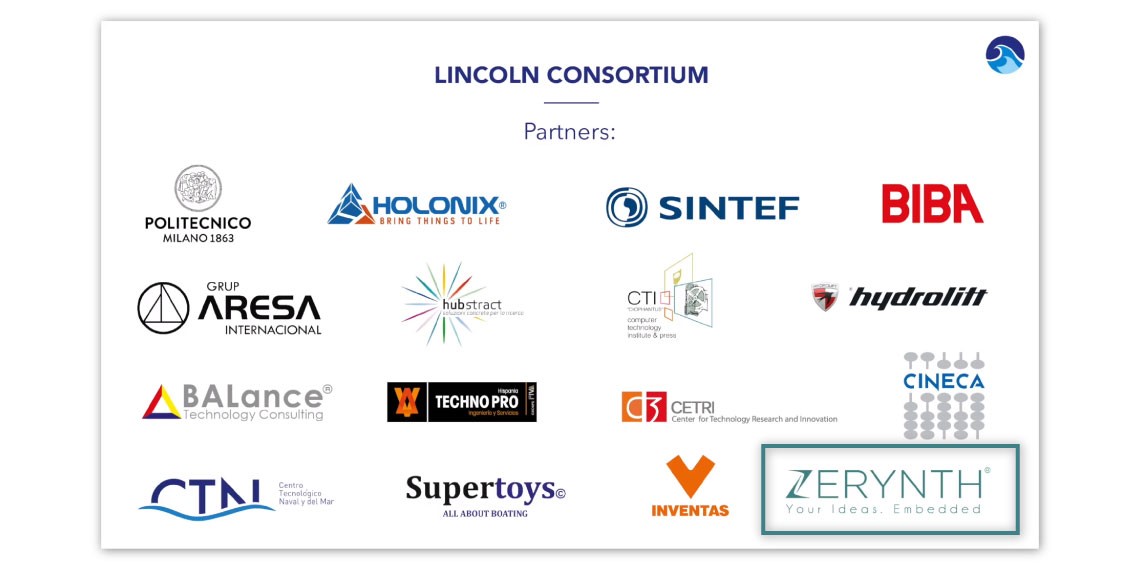 The LINCOLN project has received funding from the European Union's Horizon 2020 research and innovation programme under grant agreement n. 727982.