The Lincoln project ran some tests in Pisa, Italy, so we wanted to share in the information with you. After all, it's our favorite marine solution in Python.
They've also traveled to Cartagena, Spain, for the Horizon 2020 consortium. They are certainly keeping themselves busy this summer.
So, for everyone that's wondering what the Lincoln project is, here is some explanation.
The Lincoln project is an EU Horizon 2020 research project focused on creating three types of new marine vessels. These three vessels are:
Multi-platform catamaran
High-speed patrol boat platform
Emergency response and recovery vessel for coastal rescue
As you have probably guessed, their mission is to develop environmentally-friendly and cost-effective marine vessels.
And this is where Zerynth comes in. We helped to develop a Python programmable 32-bit gateway for the monitoring, management, and optimization of operational processes in the nautical sector.
We teamed up with TOI – Things on Internet to create an asset tracking device (adapted to marine needs) and a Cloud-based dashboard.
The 4ZeroPlatform records data over time, like acceleration, temperature, or position. To learn more about the role of 4ZeroPlatform in this project, visit this page.
Tests in Pisa and Horizon 2020 consortium in Cartagena
We'll start with the test they ran in Pisa first since our R&D offices are in Pisa as well. You can see from the image below that it was a great day for sailing.
Some two weeks after the tests in Italy, the Lincoln team went to Spain for the Horizon 2020 consortium meeting. Horizon 2020 is a European framework program for research and innovation.
If you're interested to learn more about the Horizon 2020 EU program, read about it on the official European Commission website.
More about the Lincoln project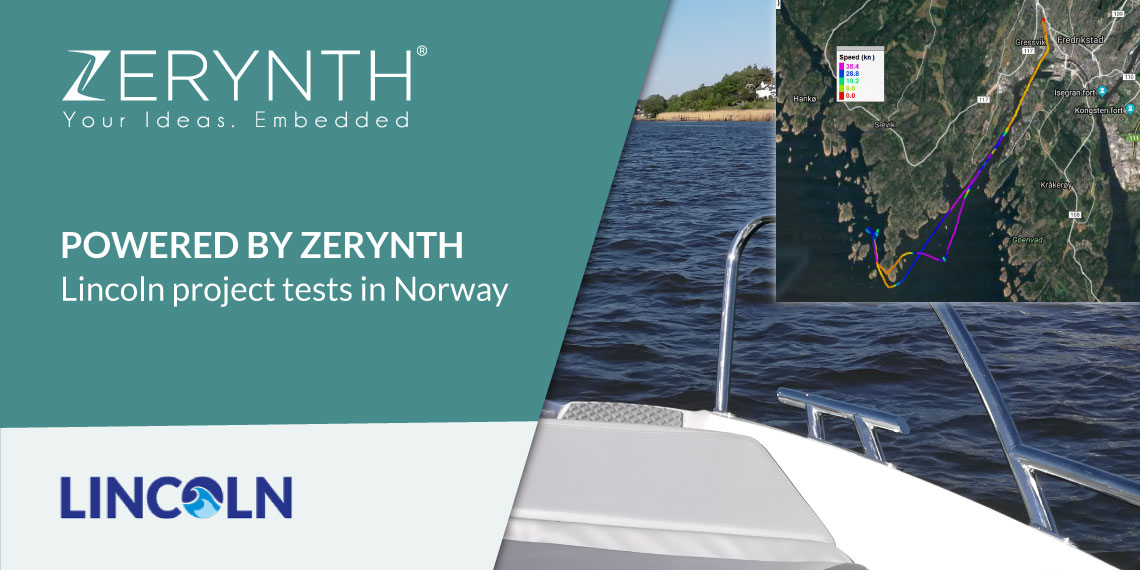 We wrote about the tests that the Lincoln team performed in Norway last year. So, read the post if you want to see images their journey through the fjords and learn what their mission was.
Furthermore, if you want to learn more about the Lincoln project, and their innovative ideas for the marine economy, visit www.linkolnproject.eu.
The LINCOLN project has received funding from the European Union's Horizon 2020 research and innovation program under grant agreement n. 727982.
Download Zerynth Studio
If you're interested in developing in Python too, download Zerynth Studio. It's free to download and available for Windows, Linux, and Mac OS.