Once again, we have joined the MAST Summer School as a technology partner. This year's edition is called MAST Summer Camp 20. The focus this year is on IoT, AI, and sustainability. As you can see, all the topics are relevant to the current state of technology and the world. Of course, we will offer to share our experience on all three topics.
From the 13th until the 23rd of July 54 students from Italy will have a chance to learn from practical activities within the lab, assisted by engineers, managers, and researchers from both the business and university world.
As a technology partner, we will provide our tools, our knowledge, and our experience in the industry.
The MAST Summer Camp 20 will take place remotely this year.
MAST Academy – Smart Camp 20
MAST Academy's "Smart Camp 20" has been developed in collaboration with Coesia and the School Office of the Emilia Romagna Region. Based on the experience of the Summer Schools of the past few years, Smart Camp 20 represents the opportunity to transform an unexpected summer into a new experience – the students have a chance to learn through practical examples, within a peer group.
Visit the Smart Camp 20 official page to learn what you need to do to apply. Just keep in mind that the application deadline is July 3rd.
Previous editions
We participated in previous editions in 2018 and 2017 as well. Y0u can take a look at how it was like in the images below: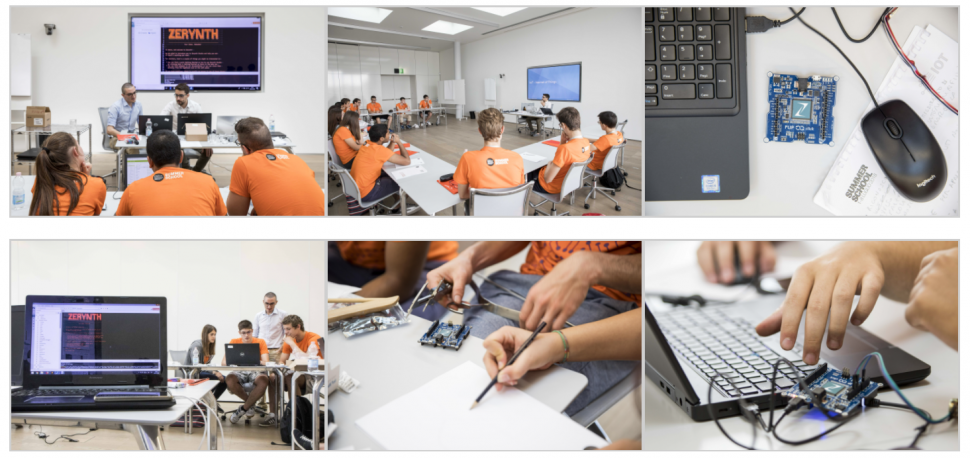 Each year our team gets a chance to teach a new generation of students about IoT development, and how the Zerynth toolset can help them during their journey.