Once again the Zerynth team has joined the MAST Foundation's Summer School project as a Technology partner. The focus of this year's Summer School was the Internet of Things and Artificial Intelligence.
Students had the opportunity to learn from practical activities within the lab, assisted by engineers, managers, and researchers from both the business and university world. But it was not just about learning new tech skills, the Summer School also put effort into teaching the students about teamwork, and communication.
The project was also supported by the COESIA industrial group, Dallara Automobili, University of Bologna, and the University of Pisa.
Teaching #Python for #Microcontrollers and #IoT at "#InternetOfThings Summer School 2018″ organized by #MAST Foundation

In collaboration with #Coesia, @Unipisa , @CPiaggioUniPisa pic.twitter.com/7G1Oq9VTMC

— Zerynth (@Zerynth) July 4, 2018
Just like last year, the students tested their project in front of the jury, and each project received points. It's great to see that more and more young people having enthusiasm for embedded development and IoT applications.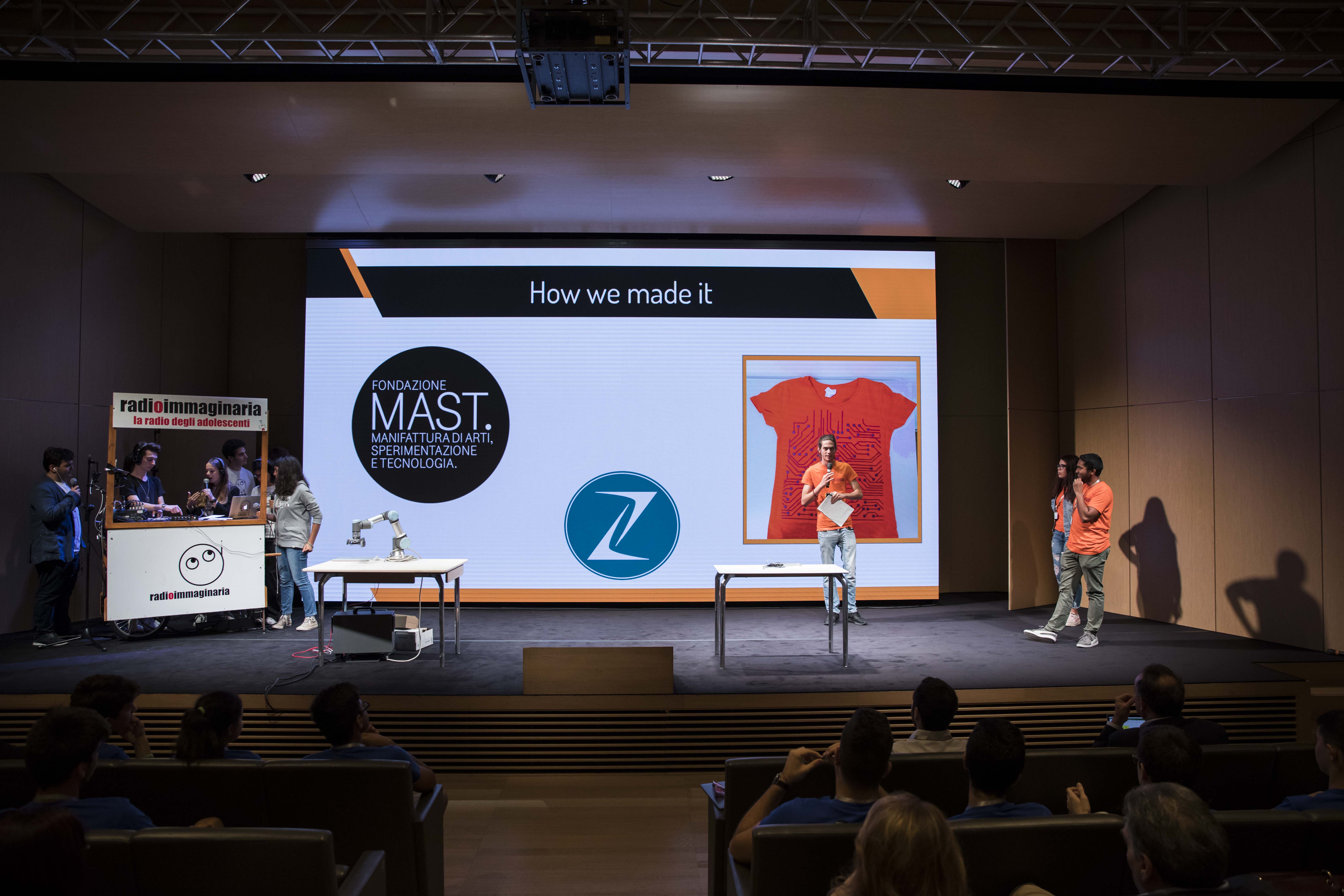 Meet the Students
Thirty students in the 3rd and 4th year of high school, from the Emilia-Romagna region in Italy, were selected for the summer program. They attended courses on Internet of Things, Artificial Intelligence, rapid prototyping, robotics, 3D printing, sensors, actuators and more.
The Zerynth team provided their expertise, as well as Zerynth Studio and the Zerynth App.
We can only imagine what bright, new technological advancements these young people will bring to the future. It's certainly a good feeling to know that they used our tools, and got a helping hand.
More about MAST
MAST Foundation is an international philanthropic institution that focuses on bridging the gap between technology, art, and innovation. The foundation's headquarters are located in Bologna, Italy.
---