The MECSPE Fair 2020 will be digital this year. This means that you have a chance to talk to the Zerynth team from the comfort of your home, during MECSPE Connect, on December 2nd and 3rd. This digital initiative will work to accompany exhibitors and business operators in two days of matchmaking.
Due to the COVID-19 health crisis, the fair did not take place this year, as it was planned, in Parma, Italy. We feel that this online version of the event is a great way to save time that would otherwise be spent on traveling to the fair.
4ZeroBox and the Zerynth Device Manager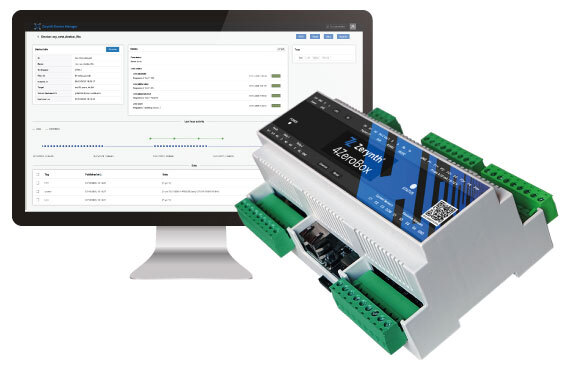 We'll be focusing on two of our Industry 4.0 enabling tools – the 4ZeroBox and the Zerynth Device Manager.
The 4ZeroBox is our machine-to-cloud interface that can be plugged into old and modern industrial machines. Programmable in both Python and C. With the 4ZeroBox, we are helping startups and large businesses to build IoT and Industry 4.0 solutions in all kinds of instances: in industrial refrigeration, biogas production, extracting insight from production plants, vehicle tracking, smart agriculture, and more.
Zerynth Device Manager (ZDM) is a device and data management service that makes it easy to securely register, organize, monitor, and remotely manage IoT devices at scale.
Register for MECSPE Connect
Head over to this page to register for MECSPE Connect.  It's a great chance to talk to our experts and learn how all our IoT and Industry 4.0 solutions can bring your machinery and equipment to the next level. You can take a look at some of our previous use cases, and see how we have helped companies from around the world digitize their factories, machinery, and products.
So, fill in the form, use the drop-down menu in the form to choose what topics you're interested in, and we'll see you on December 2nd and 3rd.
The registration is free, so visit the page and register now!