We are happy to announce that we have moved our R&D offices to the GATE Centre ("Galileo Aggregator for Technology & Enterprise"), an innovative space in Pisa (Italy).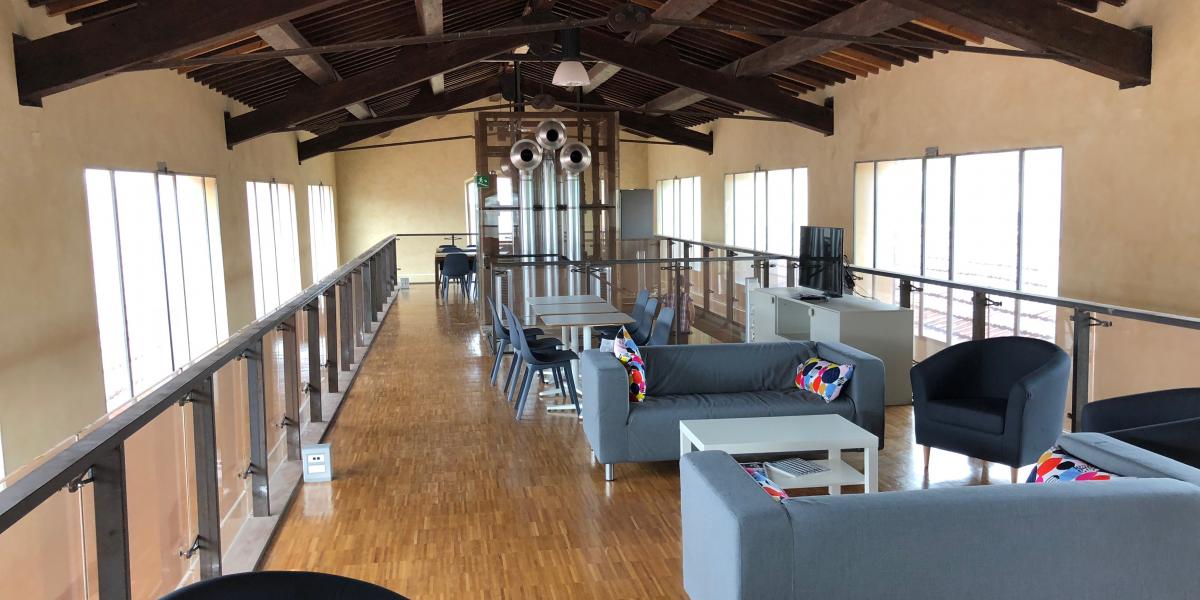 The GATE Centre is a scientific and technological hub where we perfectly fit. Even though our old offices served us well, we are all very excited about this relocation, bigger than the previous one, as the team is growing fast. The view from the office windows is beautiful, the relax room is great (as you can see from the image above), the neighboring companies are awesome, and the location is in the best part of Pisa. What can we say? This move has done us a tone of good.
GATE Centre opening
Representatives of local and national institutions and the whole "tech" crowd of Pisa showed up for the opening of the GATE Centre.
Meet the GATE Meter
After the official opening of the space and the press conference, it was time to show the audience how IoT can be applied to a working environment. You can see the Zerynth team all dressed up, ready to show off our technology.
So we presented the GATE Meter – an interactive digital installation that presents how real-time data is gathered (thanks to a network of sensors) and shown on an interactive dashboard.
As you can probably see from the images, we used the 4ZeroPlatform, the 4.0 industry development toolkit powered by Zerynth. You can find a close-up of the solution in the images below.
We hope you enjoyed the images of our new office space because we sure are enjoying working in it.
Until next time,
The Zerynth team