I'm glad to announce that all the new Zerynth products are now available on RS Components. All our industrial IoT enabling tools are now globally available and ready to be shipped to your doorstep.
You can see the whole Zerynth product catalog on RS Components here.
Zerynth IoT Platform – enabling industrial innovation and connected products
The Zerynth IoT Platform is a complete set of hardware-software tools designed by IoT experts to enable digital transformation in a fast, flexible, and secure way. It is designed for Industrial IoT applications and innovative connected products.
The ZM1 IoT module is at the heart of the platform – a wi-fi enabled module that simplifies the development of IoT applications and allows an easy transition from the prototyping phase to mass production.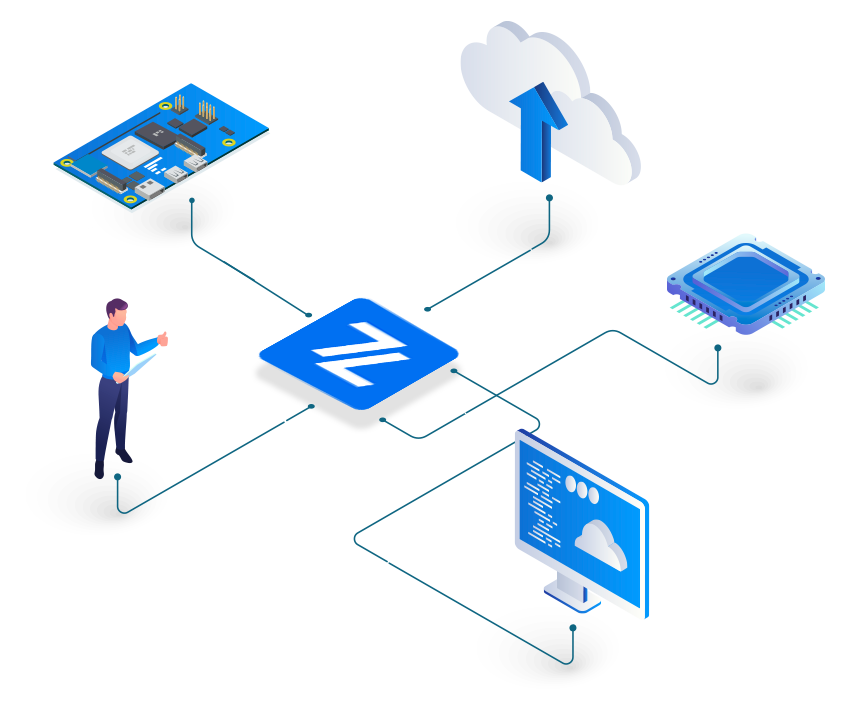 The ZM1-DB and the accompanying line of expansion boards are there to offer a powerful, efficient, and secure way to develop applications and products.
More about RS Components
RS Components is the trading brand of Electrocomponents plc, a global multi-channel distributor. They offer more than 500,000 industrial and electronics products, sourced from over 2,500 leading suppliers, and provide a wide range of value-added services to over one million customers. RS Components has operations in 32 countries.