As announced in this thread on the Zerynth Community, a lot of new libraries and features are available for you.
One of the most important things of the last update is that the number of mikroe boards supported by Zerynth raised once again: you can now program the powerful Quail Board in Python!
The Quail board is an STM32-powered development solution for building hardware prototypes with Mikroelektronika click boards. It features a STM32F427 MCU running at 168MHz with 192Kb of RAM and 2MB of flash and additional 8Mb of spi flash. Thanks to Zerynth, now you can program this microcontroller in Python!
Board Summary
Microcontroller: ARM 32-bit Cortex™-M4 CPU Core
Operating Voltage: 3.3V
Input Voltage: 3.6-6V
Digital I/O Pins (DIO): 66
Analog Input Pins (ADC): 10
UARTs: 5
SPIs: 2
I2Cs: 2
Flash Memory: 2Mb
SRAM: 192 KB + 64Kb CCM
Clock Speed: 168Mhz
Program the Mikroe Quail in Python with Zerynth Studio
To start using Mikroe Quail with Zerynth Studio, first you have to flash the Zerynth Virtual Machine into the board. In the official documentation you can find a step-by-step guide to get started.
Once you have installed the Virtual Machine you are ready to program the board. A little tip: go to the dedicated section of the Zerynth Studio to find the board pinout.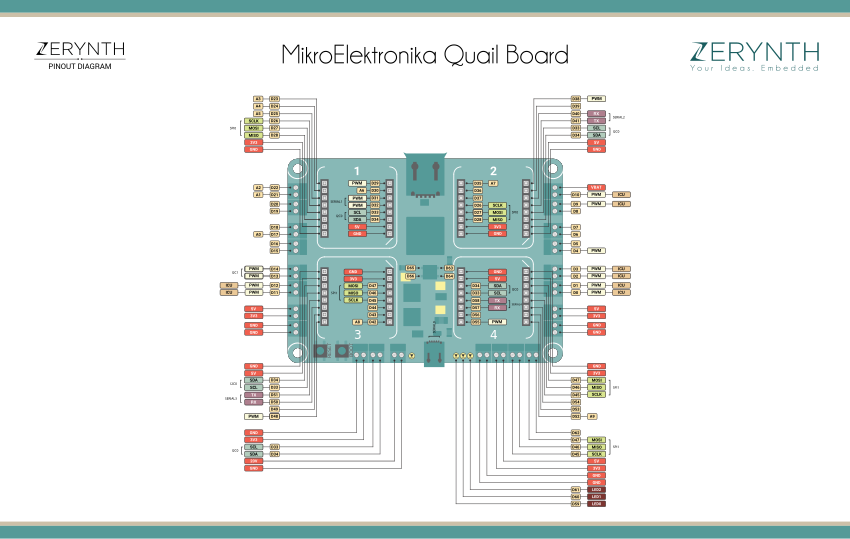 Add more functionalities with Clicks and their Zerynth Packages
As the Flip&Click, even this board is ready to carry the click™ boards. Clicks are add-on boards with a standardized mikroBUS™ socket. Each one carries a single sensor, transceiver, display or any other sort of module. There are more than a hundred click™ boards available so there's a great variety to choose from.
Just attach it to your Quail, install the relative package through the Zerynth Package Manager (ZPM) and program your awesome project in Python!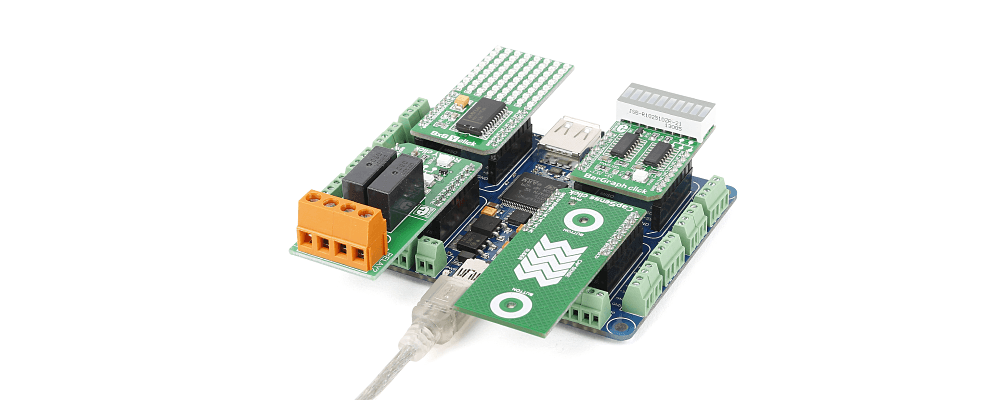 Cheers,
the Zerynth team