We are extremely happy to report that the RS Components team has raised over £200,000 for Children with Cancer UK. Thanks to the Zerynth powered Polaris, we had a chance to be a part of that journey.
Zerynth powered Polaris tracker
Tour de Branch has lasted from June 8th until June 19th. During that time, the Zerynth powered Polaris was attached to two bicycles.
Like we mentioned in our previous post about Tour de Branch, the Fortebit Polaris was tracking temperature, humidity, and pressure data on one bicycle, and air quality data on the other.
Polaris is a Python programmable open IoT platform, that's designed for remote logging and Cloud applications. As you can see by its example at Tour de Branch, it's an excellent vehicle tracker. Thanks to the Zerynth license on board, you can easily program it in Python, right out of the box.
It's clear that Python's versatility transcends simple embedded projects and easily moves into real-life products for vehicle tracking, fleet management and tracking, and environmental monitoring.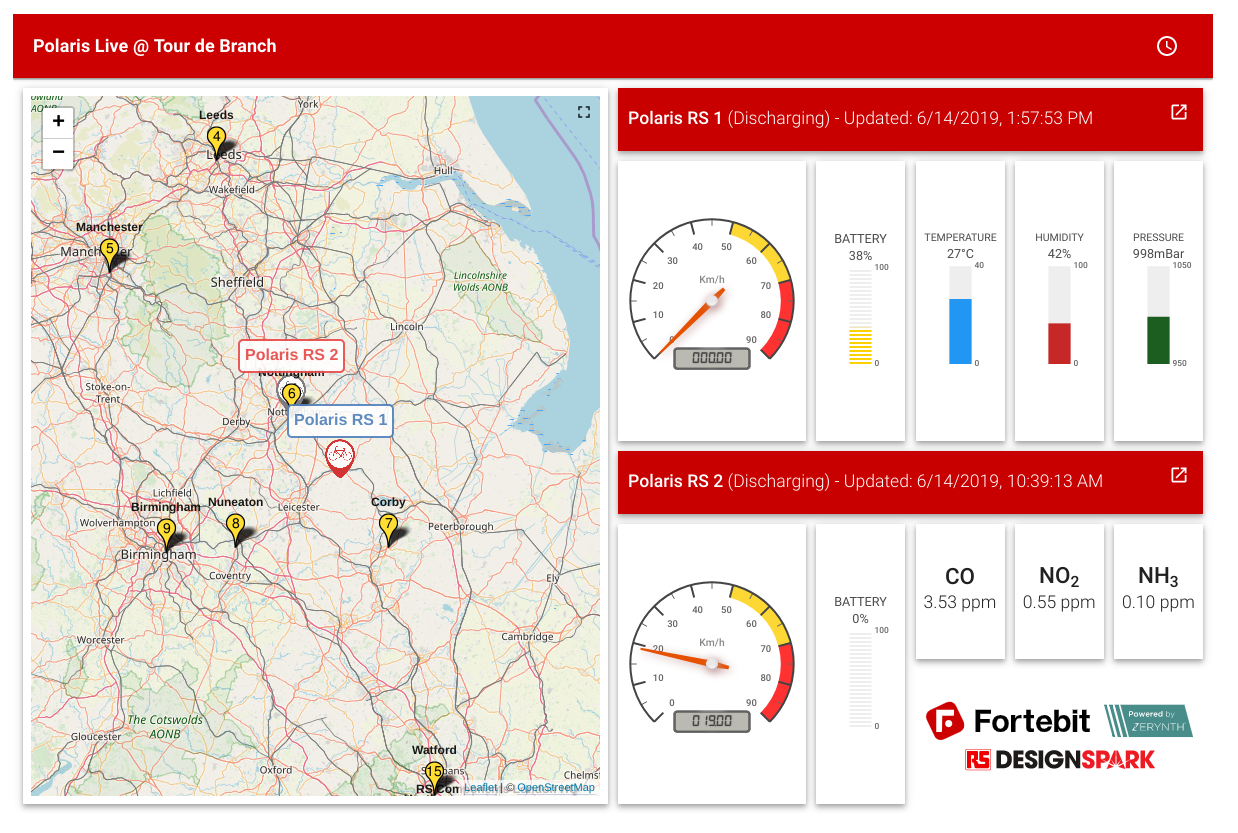 The simplicity and ease of use of Python programming is common knowledge by now, and Python programming with the Zerynth tools is even better. Since there aren't many Python based asset tracking solutions out there, we hope that the example of Polaris during Tour de Branch shows you how simple and beneficial it is to use Python with the Zerynth ecosystem in projects like these.
As you can see from the image below, Polaris is small and compact enough to fit at the back of the bike:
Cycling across the UK
During the race, 60 cyclists from the RS Components team crossed over 1,100 miles. They cycled from the RS Local branch in Aberdeen to their London HQ, stopping along to 16 other RS branches.
You can see the whole journey on the image below: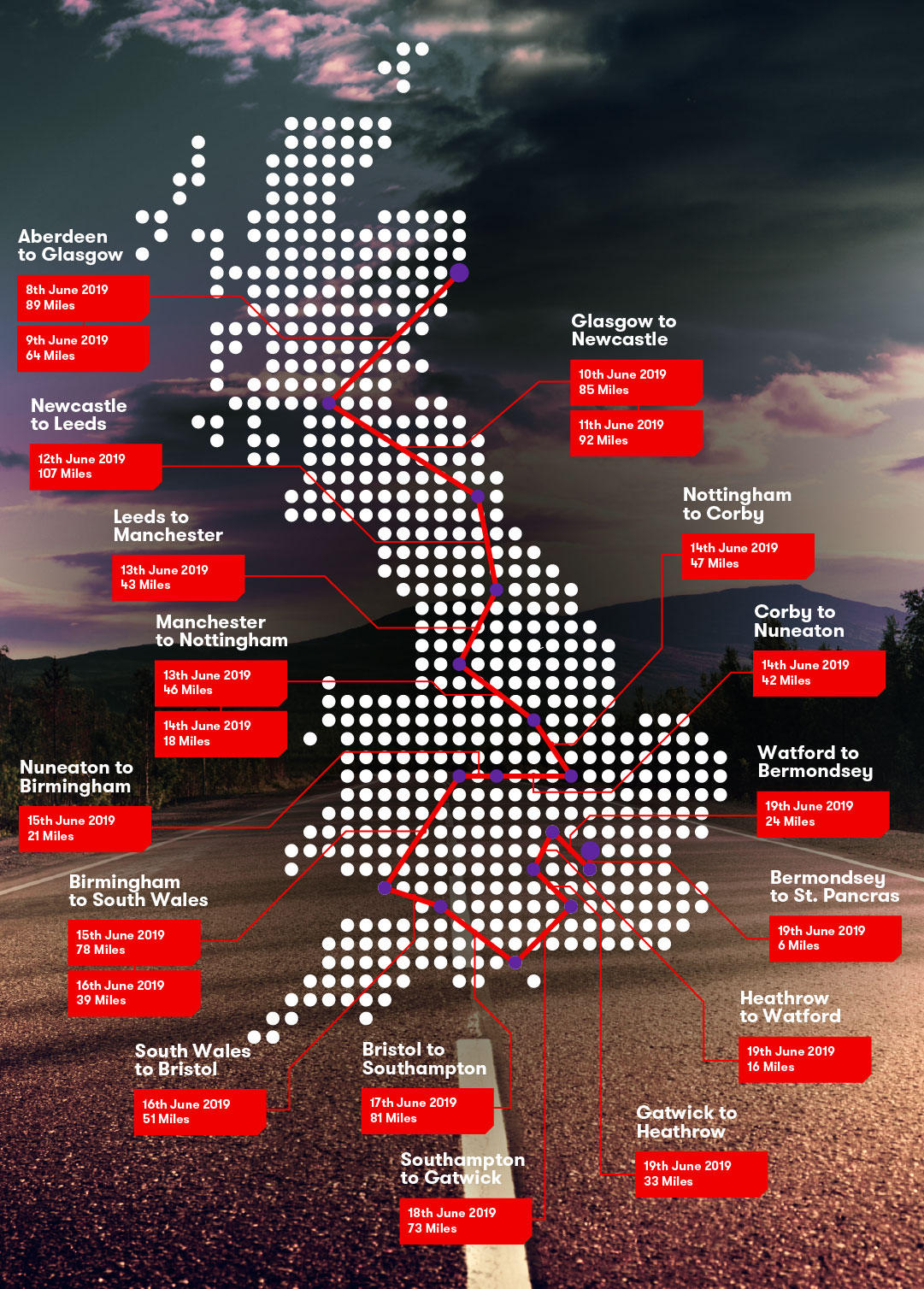 Once you see it on a map, it's even more impressive. The team rode for hundreds of miles every single day. In all kinds of conditions.
Thanks to the Zerynth powered Polaris trackers on the two bikes, we could see what those conditions were. Furthermore, it's not only their location that we were following with Polaris. We knew what the weather was like, if the humidity was too high, what the air quality was like, etc.
On June 10th they were visited and supported by the British Olympic athlete Greg Rutherford.
Only 24h before the race has ended the team was £30,000 away from the desired goal.
On June 19th, during the last day of the race, the goal of £250,000 is nearly reached, at £230,000.
All the funds go to Children with Cancer UK, an organization that raises and invest money for vital specialist research to save the lives of children who are fighting this terrible disease.
You can learn more about their journey by watching this video:
We hope that the effort and dedication the RS team has shown becomes an inspiration to others. That their vision is a beacon to other companies and individuals. That it's a sign of what people could do when they have a noble goal before them.