We're happy to let you know, that two of our interns just finished and published their thesis at the University of Pisa, using Zerynth tools.
Francesco Cucinotta and Stefano Torneo were kind enough to share information about their thesis and projects with us. And it's only been a couple of days since they've had defended both their thesis.
We thought that this was another way to show how Zerynth can be a great educational tool. We, as company, helped them to learn something new and to experience what it is like to design and develop a whole product.  In turn, they helped us to develop something new and exciting.
Now, let's get into their thesis projects.
Nybro: a Smart Assistant for Integrated Urban Mobility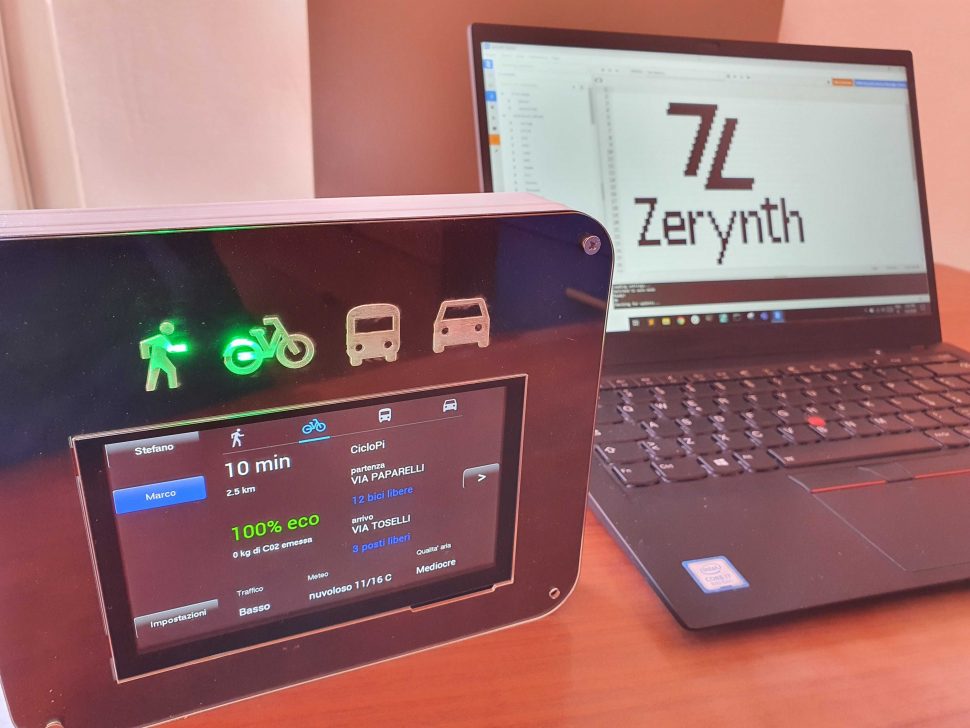 Stefano designed Nybro – an IoT solution that obtains online information on services related to mobility and provides a summary of the situation in the city to the user, and the best means of transport to use at that time of the day.
The proposed solution is based on the following factors:
traffic along the user's journey
sustainable means of transport available
forecast
air quality
More precisely, Nybro is an ambient device, designed to promote and encourage sustainable mobility for home-school and home-work travel and to increase the awareness of the environmental impact of travel.
It provides support to people who carry out daily movements and is characterized by the ability to give information quickly, using preventive processing and immediate access to information in order to minimize mental effort and make individuals more productive.
Business Analytics Solution for an IoT Development Framework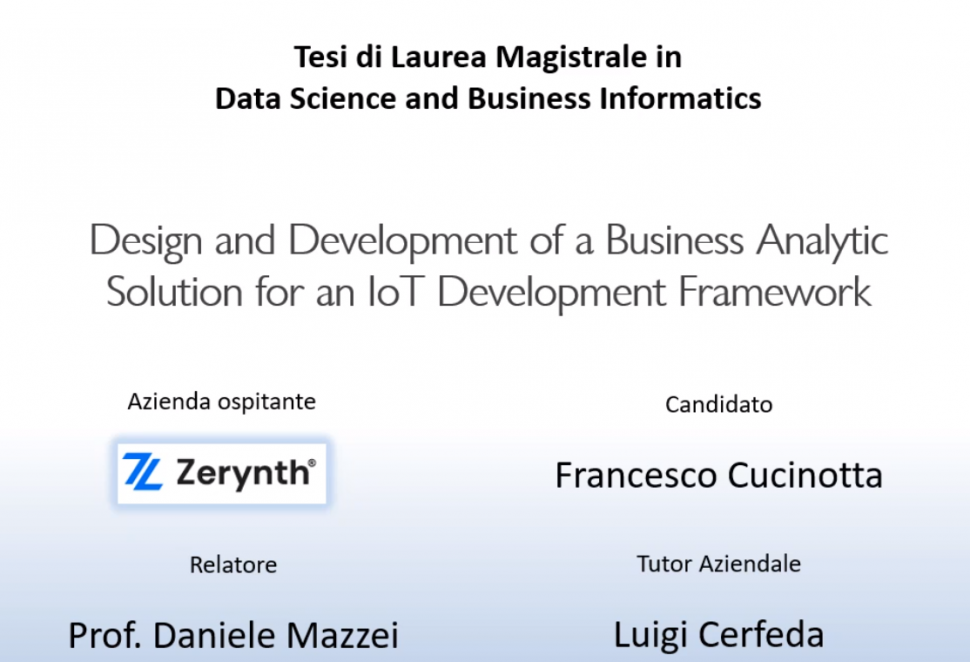 Francesco's thesis describes the whole process of designing and implementing a brand new business analytic solution for the Zerynth IoT development framework.
Starting from the analysis of business configuration, the first phase involved the study of early Key Performance Indicators (KPI), metrics and analytical dimensions as well as early data structures and analytic systems.
The second phase continued with the design and development of new data architecture and new systems capable of supporting proposed business analysis with enhancement in KPIs, metrics, and analytical dimensions.
Finally, the third phase ended with the configuration and deployment of the new system solution in the company environment.