Smart retail is here, and it all starts with smart shelves. The vision of smart shopping is fast becoming a reality, and the Zerynth IoT Platform is here to support it. 
This is why we have teamed up with TERTIUM Technology and designed a smart shelves solution for eyewear stands.
"Thanks to the collaboration with Zerynth, it was possible to connect our RFID cards to the IoT platform, enabling this product for Industry 4.0. The smart shelf is just an example of a solution that can be adapted to numerous application contexts, with the possibility of implementing various functions." says Marco Consani, CEO of Tertium Technology.
The solution – ZM1 and the Zerynth Cloud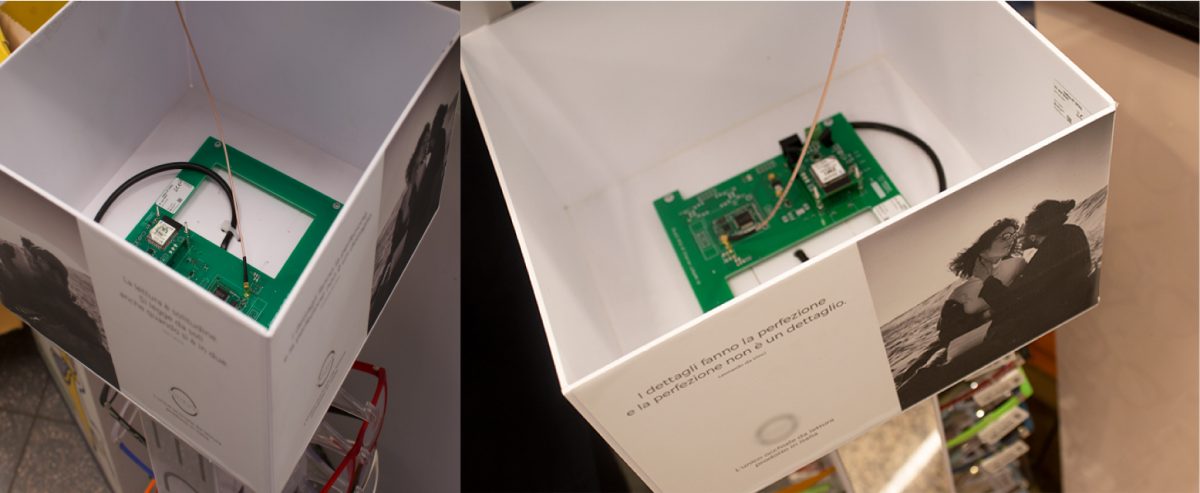 The solution involves the use of the ZM1 IoT Module installed on each eyewear display in pharmacies. Moreover, the ZM1 uses Zerynth Cloud, our cloud platform, to collect data from all shelves, save it and send it to the customer's customized dashboard system.
As you might have guessed, this solution uses RFID tags. These tags allow the eyewear manufacturer to monitor sales of eyewear in stores, in real-time. Another benefit is that it's easy to restock pharmacies automatically, without the need for manual control in the stores. When the system notices that certain products are out of stock, they are automatically ordered and restocked.
Next steps
Now that the first phase of this project is complete with the installation of 10 shelves, we are ready for the next step: to install the solution in 5,000 pharmacies throughout Italy. Perhaps next time you're buying a pair of glasses it will be from a smart system powered by our Zerynth Platform.
Smart warehouse management
Additionally, the solution is not only designed for smart retail, but also for smart warehouse management. Since, with smart shelves like these, it will be easy to keep track of inventory, no matter what the quantity.
Read the full case study
If you would like to learn more about this amazing smart retail solution for Industry 4.0, and why TERTIUM Technology chose Zerynth, read the full case study.