The Zerynth powered Polaris, an open IoT platform, is going to be a part of the RS Tour de Branch from June 8th until June 19th. Polaris will be tracking cyclists on their journey across the UK, as they cover over 1000 miles, in their attempt to raise £250,000 for Children with Cancer UK.
Thanks to our partnership with Fortebit and RS Components we've got an opportunity to participate in this charity event. We're more than happy to see Zerynth tools being used for a noble cause. We hope that the event raises plenty of funds that will help children defeat this disease.
More than 60 cyclists, and 1100 miles
Tour de Branch starts this Saturday, in the RS local branch in Aberdeen and ends in the London headquarters on June 19th.
The cyclists will be visiting 16 RS branches on their way and riding along real roads. This is the most ambitious challenge that RS Components has taken up. It's the largest single fund-raising event in their history.
As we said, the goal is to raise £250,000 for Children with Cancer UK. So, we have 12 days to reach that sum and make a real difference in the lives of children who are fighting this terrible disease.
Two bicycles with Polaris and Zerynth
Two bicycles in the race will be carrying the Zerynth powered Polaris. You can find the real-time dashboard here.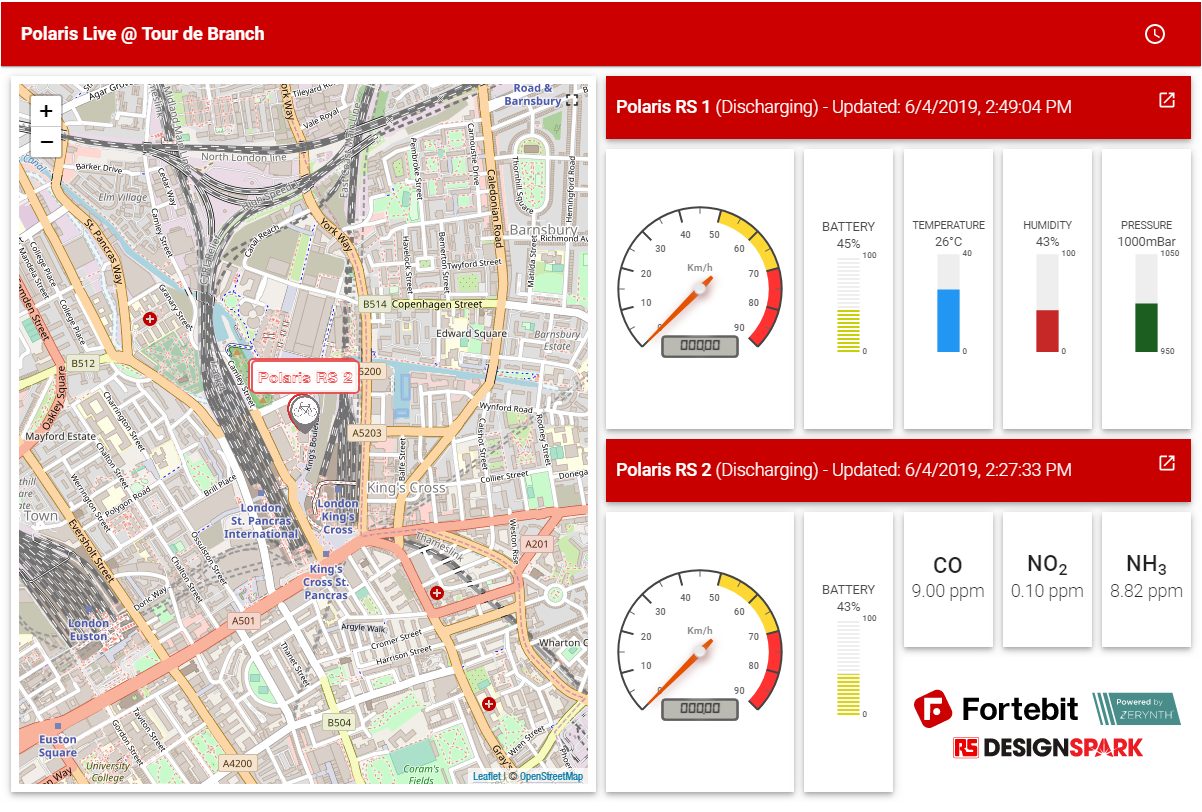 As you can see from the dashboard, Polaris will be tracking temperature, humidity, and pressure data on one bicycle, and air quality data on the other. All in simple Python thanks to Zerynth.
If you want to learn more about Polaris and its Zerynth support, read our previous post about it here.