What do Italian companies think when it relates to "Industry 4.0"? What is the awareness that Italians have about digital transformation and IoT innovation?
We asked these questions of visitors to our booth at MECSPE 2021, asking them to participate in a real interactive brainstorming session, simply by answering with the first word that came to their mind when thinking about "Industry 4.0" (Fig 1).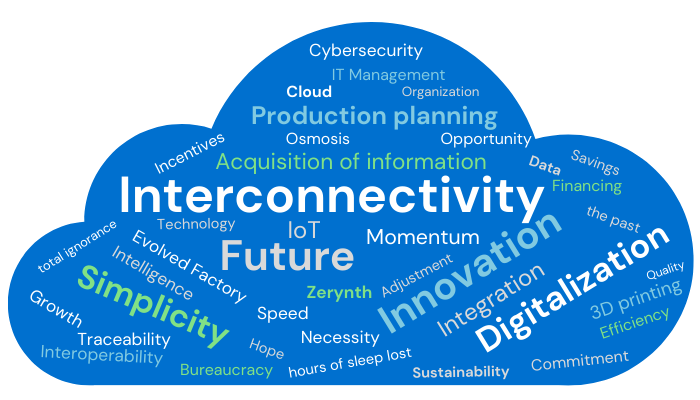 Fig 1. Industry 4.0 in one word according to companies
Many Italian companies today are enveloped in an informational paradox of sorts – they talk about digitalization and 4.0 technologies feeling the need to adapt to the times and the market without actually understanding its meaning, knowing its advantages, or being aware of its consequences at an industrial level.
Their manufacturing processes often use outdated industrial machinery that is still functioning well but cannot handle large amounts of data, prevent potential failures, or enhance monitoring.
These are just some of the reasons that companies are trying to get closer to finding out in what way they can get support in the digitization process. As an example, here are the responses of some potential customers with whom we had the opportunity to converse in the MECSPE Digital Factory pavilion.
Among the 85 visitors who participated in our survey, the vast majority (49.4%) refer to the concept of efficiency (quality, intelligence, simplicity, speed), and speak to the advantages that digitalization and new technologies are able to bring to companies. Among the listed values, interconnection is the reference that was most often used by visitors. This was followed by man/machine capable of promoting digitalization (the second most used term), innovation, and organization for increases in production (the first objective of companies).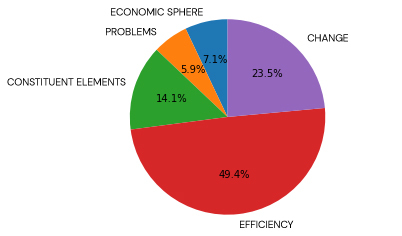 Fig 2. Analysis of the macro-categories of the responses
The second group of terms, at the other end of the spectrum, was concerned with the concept of change (23.5%): Industry 4.0 is moving towards the future; it is a need that hopefully will not end and that brings innovation, opportunities, and growth. The potentials are manifold but are only possible if there is a change of mentality on the other side.
However, 5.9% were not so optimistic, and they did not miss the opportunity to express the problems in the sector. We shouldn't talk about this as the future: 4.0 is a path that is now leading to Innovation 5.0. While many companies are still behind the times in their digitization processes, science is designing new tools in parallel, so it is often difficult to keep up, remain uninformed, and struggle with the Italian bureaucracy (which often puts future investors in difficulty!).
14.1% refer to terms that connect to Industry 4.0 because it is part of the milieu – constituent elements, integrated with machinery or simply relating to the concept of digitization.
Cloud, IT Management, 3D Printing, and IoT are just some of the technologies that are used by the smart factory (the best-known term for the less experienced in the sector), but obviously, the 4.0 transformation concept is much broader and more complex.
Finally, one cannot fail to refer to the economic sphere directly correlated with transformation 4.0 (7.1%). The bonuses that the government is offering to Italian companies are certainly an incentive to obtain considerable tax savings and take advantage of investments for greater profitability.
So why is the digitization process still stalled? Without a doubt, the problem is the skepticism of many manufacturers who still use outdated technologies. Don't obtain adequate information, or place their trust in companies that offer innovative solutions.
The interest is there, as is a need for change and adaptation. What is missing is precisely that extra step that allows a transition from disinformation to awareness.
Osmosis is one of the most fascinating terms with which industry 4.0 has been described: a gradual process that must be able to migrate from past technologies by joining present innovative solutions, towards a more sustainable and intelligent future.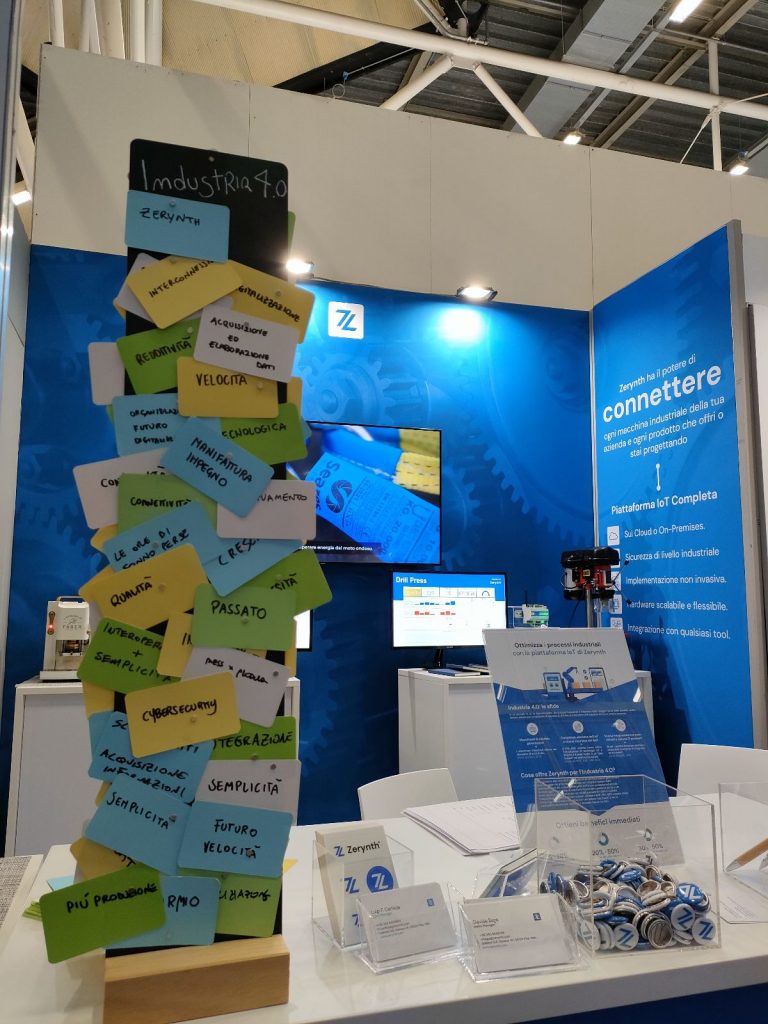 Fig 3. Interactive brainstorming at our booth at MECSPE 2021
MECSPE 2021
The 19th edition of MECSPE, the most important Italian fair for the manufacturing industry, was held from 23 to 25 November. About 2000 exhibitors and industry professionals were present to attend conferences and participate in scheduled initiatives. We at Zerynth also accepted the invitation and took the opportunity to expand our network and make our IoT solutions known.
With a simple coffee machine and a smart drill, which we connected to our Industrial IoT device, the 4ZeroBox, and a visualization dashboard, we were able to interactively demonstrate the meaning of digital transformation, both with respect to the retrofitting potential related to 4.0 and to product innovation.
The session on November 24th "Transforming the company into Industry 4.0 without replacing the machinery" held by Luigi Cerfeda (IoT Sales Manager) and Diego Comina (Chief Sales and Growth Officer), was an opportunity to present our company to potential customers, offering them an overview of our products and understanding the experience of companies that have come to us. Armal and Seares are among some of our most representative case studies for our activities.
Finally, the great opportunity that the fair offered us was to be able to personally meet visitors at our stand and begin a dialogue and discussion on their needs with respect to the possible solutions offered by the Zerynth platform.
We hope to participate in MECSPE 2022, and its innovative industrial environment. We are more than ready to promote change and we are aware that we need to quickly adopt new technologies and to continue the process of continuous evolution.