It's time to look back on the year behind us and choose all the best moments. We wanted to take a chance to ask you: What were your favorite Python tools and projects in 2018?
It could be something you did yourself or something you saw. The one that made you want to show it to everyone.
We were inspired by an RS Components article, with the question "What Development Kits have you used in 2018?"
By the end of the article, they added a reminder about DesignSpark Zerynth Studio. In case you don't know, DesignSpark Zerynth Studio is a result of our partnership with RS Components. Through it, Zerynth Studio became uniquely available on the DesignSpark community.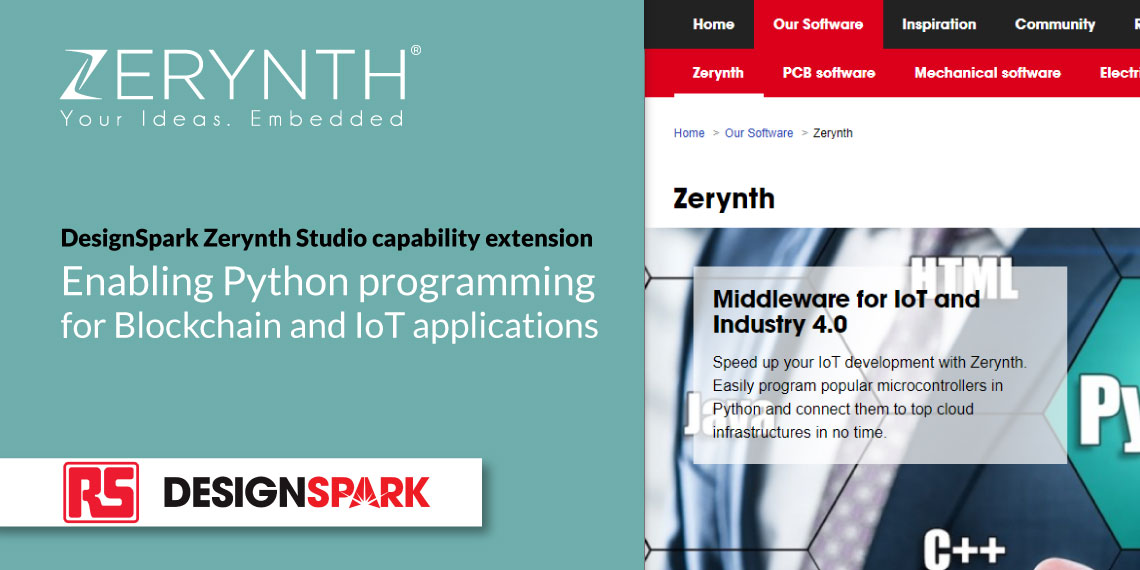 This got even more attention once the capability extension came out. Since the new version allows Python programming for Blockchain applications, everybody wanted to know more.
DesignSpark Zerynth Studio suite is free for download on DesignSpark. It's designed for fast and efficient IoT development. You can easily program 32-bit microcontrollers in Python or a hybrid C/Python – and then connect them to top Cloud infrastructures, like Microsoft Azure, Amazon Web Services, IBM Bluemix, and Google Cloud IoT.
So, tag us on social media, and tell us about your favorite Python project of 2018. Let's compare experiences and learn something new.