We are happy to announce our new technological partnership with Infineon, a leader in semiconductor solutions.
With the enormous growth of the IoT market, there is a need for innovative semiconductor solutions. After all, semiconductors are at the heart of every electronic solution we use today. This is why our partnership with Infineon comes precisely at the right time – bringing together the software and hardware side of IoT development.
The first thing to come out of this partnership is that we have added one of the new Infineon boards to our list of supported devices.
XMC4700 Relax Kit
Another board has been added to the list of Zerynth Supported boards. This time it's Infineon's XMC4700 Relax Kit.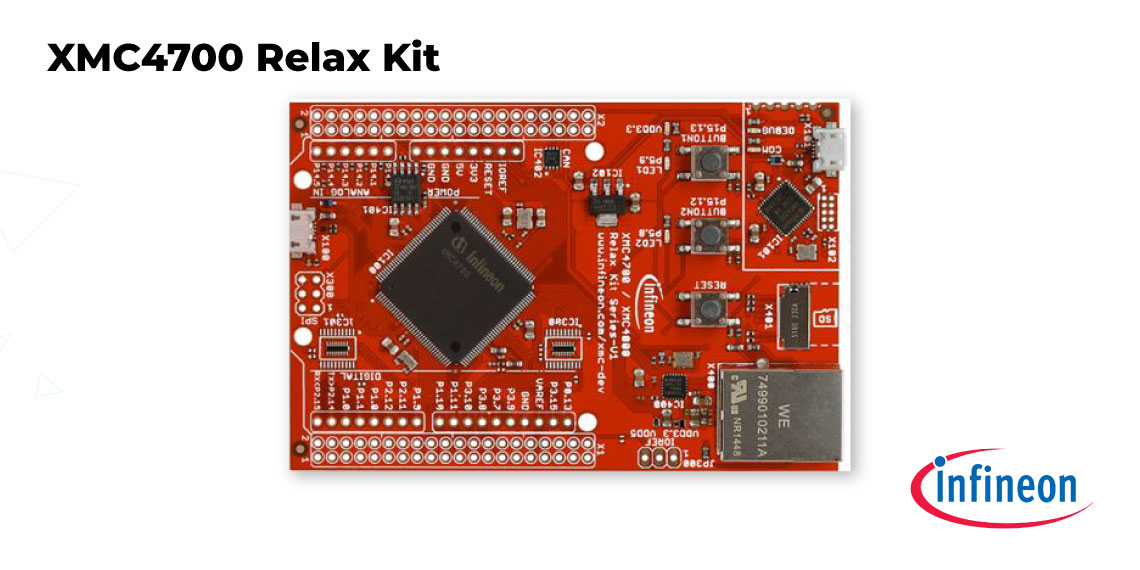 The XMC4700 Relax Kit is based on the based on ARM® Cortex®-M4. It features 2MB Flash and 352KB RAM, an onboard debugger, microSD card slot, and more. Of course, you can learn more about it on the official product page.
More about Zerynth and Infineon
Infineon Technologies is a leader in the field of semiconductor solutions. Through their technology, Infineon's mission is to make the world easier, safer and greener. With over 40,000 employees and worldwide manufacturing sites, they are ready for the future.
Zerynth simplifies IoT development providing an easy and efficient way to program the most popular 32-bit microcontrollers in Python and connect them to the top Cloud infrastructures, with high-level standards of security. With R&D in Pisa, Italy, and a global sales team, Zerynth is helping thousands of developers around the world to develop new IoT products and Industry 4.0 applications with reduced costs and improved time-to-market.