We are happy to announce that we have entered into a technological partnership with oddWires, a producer of a range of ESP32 based prototyping boards – IoT-Bus, from California.
Our common desire to see prototypes turn into products with speed and ease brought about the idea to form this partnership. The fast-paced world of IoT requires speed, and together we can deliver.
oddWires I
o
and P
roteus
N
ow
S
upported
The first step is our support for two of the oddWires IoT-Bus range ESP32-based boards – Io and Proteus.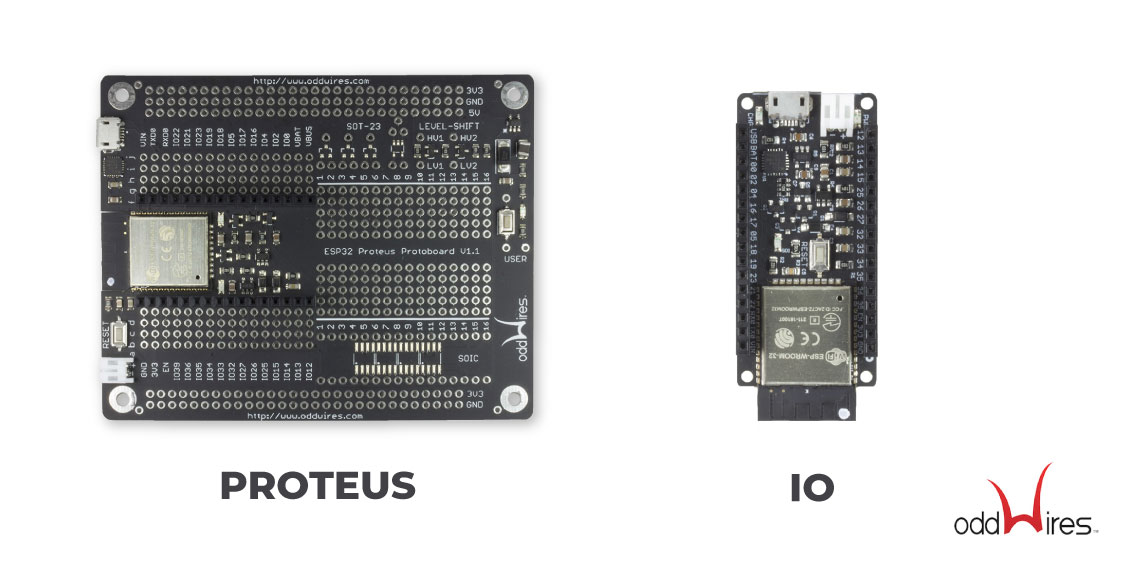 Io features a 240 MHz, 32-bit processor with 4Mb of flash memory and integrated Wi–Fi and Bluetooth. Proteus offers the same features as Io, but in a larger form factor for easy prototyping with SMD and through-hole components.
The oddWires IoT-Bus System is based on a low-cost, open design that includes multiple mainboards including a minimalist, breadboard-friendly form factor.
You can learn more about Proteus and Io boards on the Zerynth documentation.
More about Zerynth and OddWires
oddWires IoT-Bus opens the Internet of Things. It offers rapid, low-cost IoT enablement through its range of Espressif ESP32 based boards with a plug and play oddWires IoT-Bus. The IoT-Bus range includes JTAG, CAN Bus, a QVGA Touch Display, LoRa, Relay, and Motor control boards.
Zerynth simplifies IoT development providing an easy and efficient way to program the most popular 32-bit microcontrollers in Python and connect them to the top Cloud infrastructures, with high-level standards of security. With R&D in Pisa, Italy, and a global sales team, Zerynth is helping thousands of developers around the world to develop new IoT products and Industry 4.0 applications with reduced costs and improved time-to-market.