Are you excited about the Embedded World 2020? We certainly are. 
The Embedded World in Nuremberg is one of the most important events in the embedded calendar. It's where you want to be every February. Over 1,100 exhibitors will be presenting their products, projects, and technologies, and we couldn't be happier to be a part of that. Last year, there were 30,000 visitors. It seams like all of Nuremberg will be talking about chips and development boards.
The Embedded World 2020 is taking place from the 25th until the 27th of February, in Nuremberg, Germany.
Demo with Cypress and RS Components
Just like last year, we're ready to show you an advanced demo we have prepared with our partners, RS Components and Cypress.
First, let's explain what the demo is about. We are going to set up two Cloud dashboards – one of the RS Components stand, and one in our offices in Pisa. Both dashboards will display temperature and humidity readings, thanks to the PSoC 6 boards we programmed in Python.
More precisely, we will be using PSoC 6 Pioneer Kits. On each PSoC 6 Pioneer Kit, there is a CapSense® (capacitive sensing) button which serves a special purpose. Pressing it triggered a Blockchain transaction, and stored temperature and humidity information.
Visitors will also have an option to scan a QR code on the dashboard. That QR code will lead them to all the technical details of the Blockchain transactions.
Neat, isn't it?
You can take a look at what it was like last year:
But that's not all. We'll also be showing all the Zerynth-powered devices. You'll see in person why Zerynth is such a versatile tool. We'll show:
XinaBox modular xChips – a rapid prototyping solution in Python.
Python programmable Riverdi displays – a new generation of intelligent display solutions.
4ZeroPlatform – an IIoT solution for plug-and-play data gathering, processing, and reporting.
Wi-ReF – a supervision and data acquisition system that allows you to control your refrigeration and air conditioning system, wirelessly.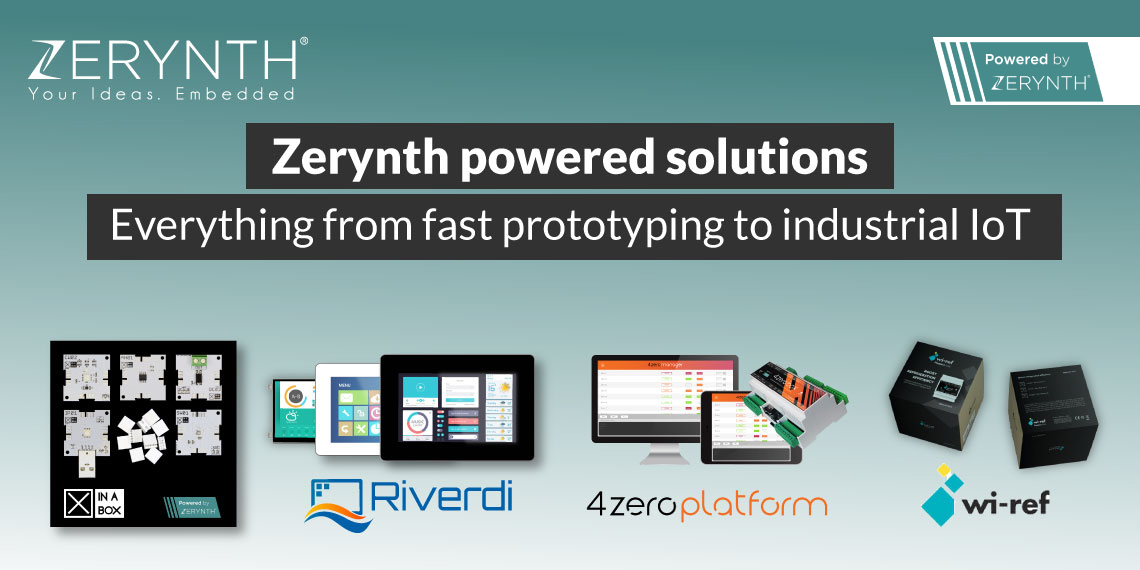 You'll find us, and the RS Components in Hall 3A, booth 439.
Zerynth-powered devices at the AAEON stand
Also like last year, you will be able to find a Zerynth-powered device at the AAEON stand. We'll be showing a demo with the 4ZeroBox, a versatile data acquisition unit, programmable in Python thanks to Zerynth. The AAEON team will hold a live demo, so you can see the 4ZeroBox in action.
Take a look at the 4ZeroBox on their stand last year:
Of course, if you're interested in learning more about industry 4.0 solutions and devices, check out the UP LoRa Edge industrial 4.0 solution kit, and the webinar centered around it, that we have prepared last year, in collaboration with AAEON and ResIOT.
But it's not just Embedded World, we've been fortunate to do so many other events with the AAEON team. For example, we've been at he IoT Solutions World Congress in Barcelona with them two years ago.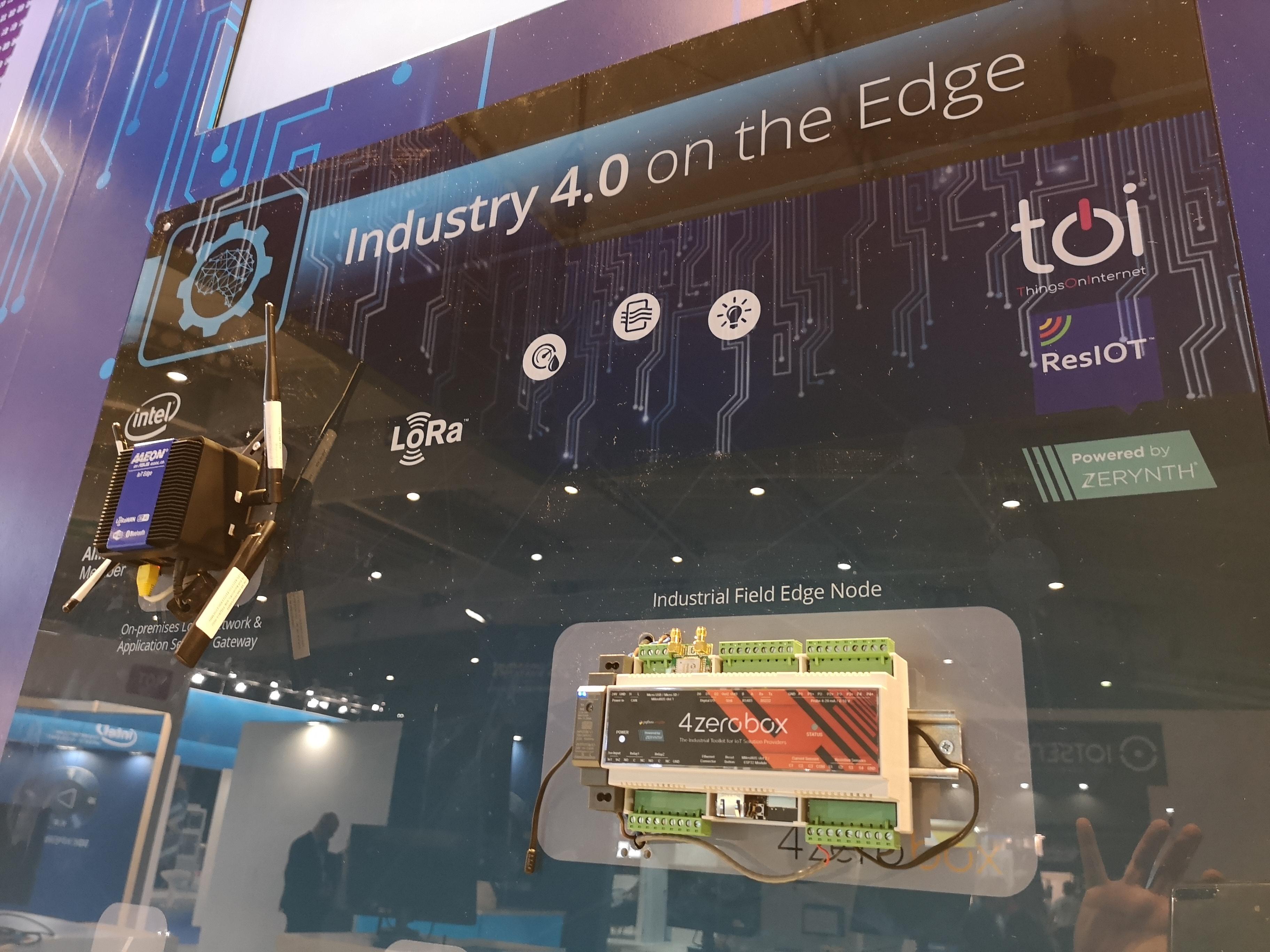 The AAEON stand is located in Hall 1, booth 1-350.
Download Zerynth Studio
If you're excited about the demos at Embedded World this year, and you want to try Python programming yourself, download Zerynth Studio. It's free to download and available for Windows, Linux, and Mac OS.