The 50th edition of Nordics' Wireless Quarter magazine is out, and we're happy to let you know that Zerynth is featured in it.
Their quarterly magazine is made and published with the intent to keep readers updated on what is happening with technologies like BLE, low power cellular IoT, Zigbee and more. It's clear from the table of contents that the magazine covers a lot of topics. With an article on how smart rope sensors are assisting sailors, and another one on how IoT devices are helping farmers save water, we're sure everyone will find something that sparks their interest.
Zeryth – accelerate IoT product development
But how do we fit in this picture?
Well, ever since we added support for Nordics' high-end multiprotocol chip, the nRF52840 SoC, more and more people have started using Zerynth tools in the embedded field.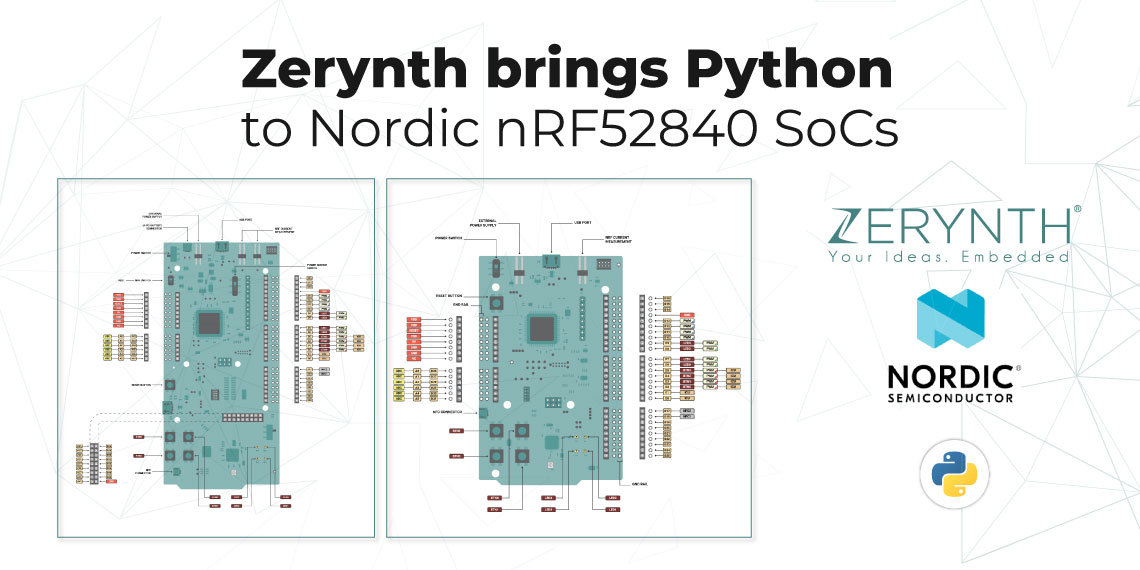 Of course, our tools are well known for their simplicity, and ability to accelerate product development. Or as the article says:
"Zerynth's 'IoT middleware' is designed to accelerate IoT product development by simplifying application software programming of the processors at the heart of connected electronics."
The article then goes on to explain our framework. How Zerynth Studio and Zerynth Virtual Machine are the two main components on the toolchain, and what their advantages are. How the VM is hardware independent and how developers can reuse the same code on a wide variety of platforms.
You can download the magazine by clicking on the image of the first page, and read the whole article.
Download Zerynth Studio
If you want to see if Zerynth Studio is really that helpful for rapid IoT prototyping, download it today. After all, it's free to download and available for Windows, Linux, and Mac OS.