What's the best way to solve problems, and explore new ideas while building team spirit? Team workshops, of course.
This is why we collaborated with the Italian Design School in a workshop at the Lean Experience Factory (powered by McKinsey). The workshop took place in Pordenone, Italy, this month. You can see from the images below, that our team had an excellent time.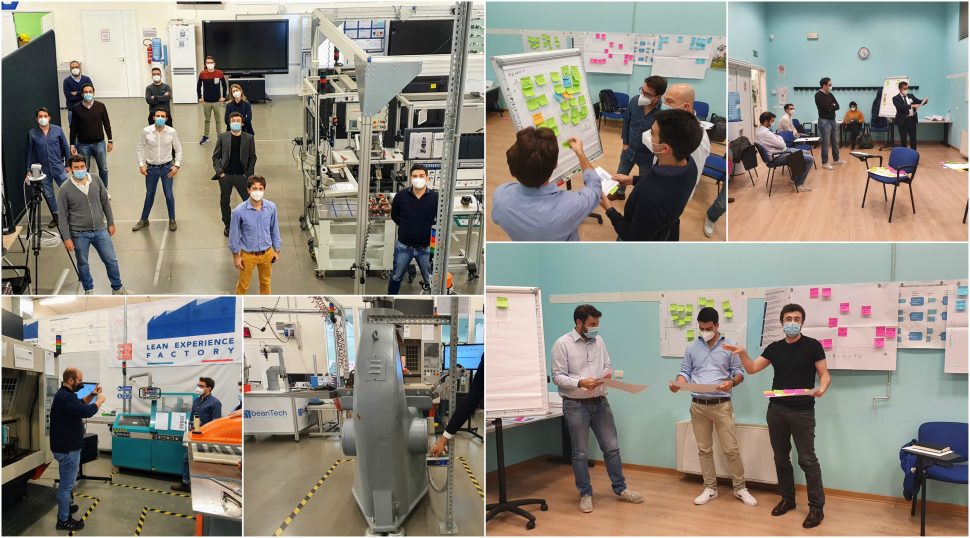 We're happy to report that we came back to Pisa full of plans and ideas for the future. Also, the chance to participate in the workshop, in the same space as a team, has been a real morale, and motivation booster during these challenging times.
So, here's to hoping that we'll have a chance to have more live workshops next year.
More about the Lean Experience Factory

The Lean Experience Factory pursues the concept of continuous improvement and renewal of their training courses, to meet the ever-changing need of both the clients and the market. From 2011, up until today, they have helped over 500 companies to see new perspectives, re-evaluate their goals, and reach new heights.
You can learn more about them and their work on their official website.
More about the Italian Design School
The Italian Design School or SID (Scuola Italiana Design) was founded in 1991, with the goal of teaching about industrial design in the Italian North-East region. Their mission is to explore the balance between culture and experience, theory and practice, and between conceptual methodologies and application tools.
If you would like to learn more about SID, visit their website.