OKdo has been launched a couple of weeks ago, and they are already implementing their innovative ideas, ready to take on the world on IoT and embedded development.
Since Zerynth is one of their preferred partners right from the start, we're more than happy to join them in their plans.
Our CEO, Gabriele Montelisciani, and Business Development Professional, Andrea Tiziano Galizia paid the OKdo team a visit.
It's clear from the image that they had a great time, isn't it?
More about OKdo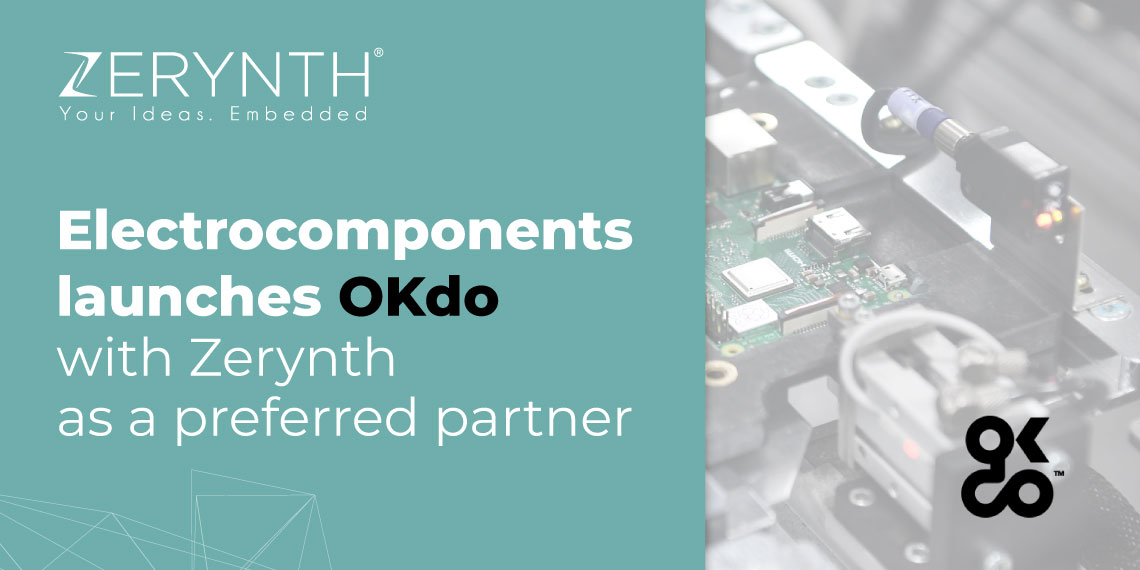 Since OKdo is focusing on IoT and single board computing it makes perfect sense that they would want Zerynth as their preferred toolchain for IoT solutions.
As Gabriele Montelisciani said about the project:
"Zerynth is proud to support and contribute to the OKdo project: creativity and innovation for IoT made real!"
We are glad to see more people using Zerynth Studio on the OKdo project portal. After all, it's the place where developers and makers from around the world connect and share ideas.
We've seen some cool projects on the portal so far. Sending data with XinaBox and LoRa, robotic arm controllers, and Raspberry Pi steampunk jukebox.
Join the community and add some of your own projects. Perhaps there's one with Zerynth Studio you could share. There's nothing so catchy like Python.