The famous Maker Faire Rome lasted from the 18th until the 20th of October. Commonly called "the greatest show and tell on Earth" showcased all the latest developments in the embedded and IoT world. Of course, Zerynth tools were a part of some of the most innovative projects at the fair.
Maker Faire happens all over the world, during different times of the year, and Maker Faire Rome is the European edition. It's a gathering of tech enthusiasts, makers, engineers, students, artists, and everybody who's interested in technology.
In short, a perfect place for people to use Zerynth tools.
This is how the fair looked in the morning before the doors were open for the visitors:
OKdo stand and Zerynth tools
Our partner, OKdo had a big stand at the fair, filled with all the latest projects and ideas.
One of the demos at the stand was a Zerynth-powered Philips Hue lighting control system, that the Riverdi team made. As one of the main parts, the demo uses a Python-programmable Riverdi IoT display. The display already has a pre-loaded Zerynth license, so you can start programming it in Python straight from the box.
You can see in the image below, how the demo looked on the stand: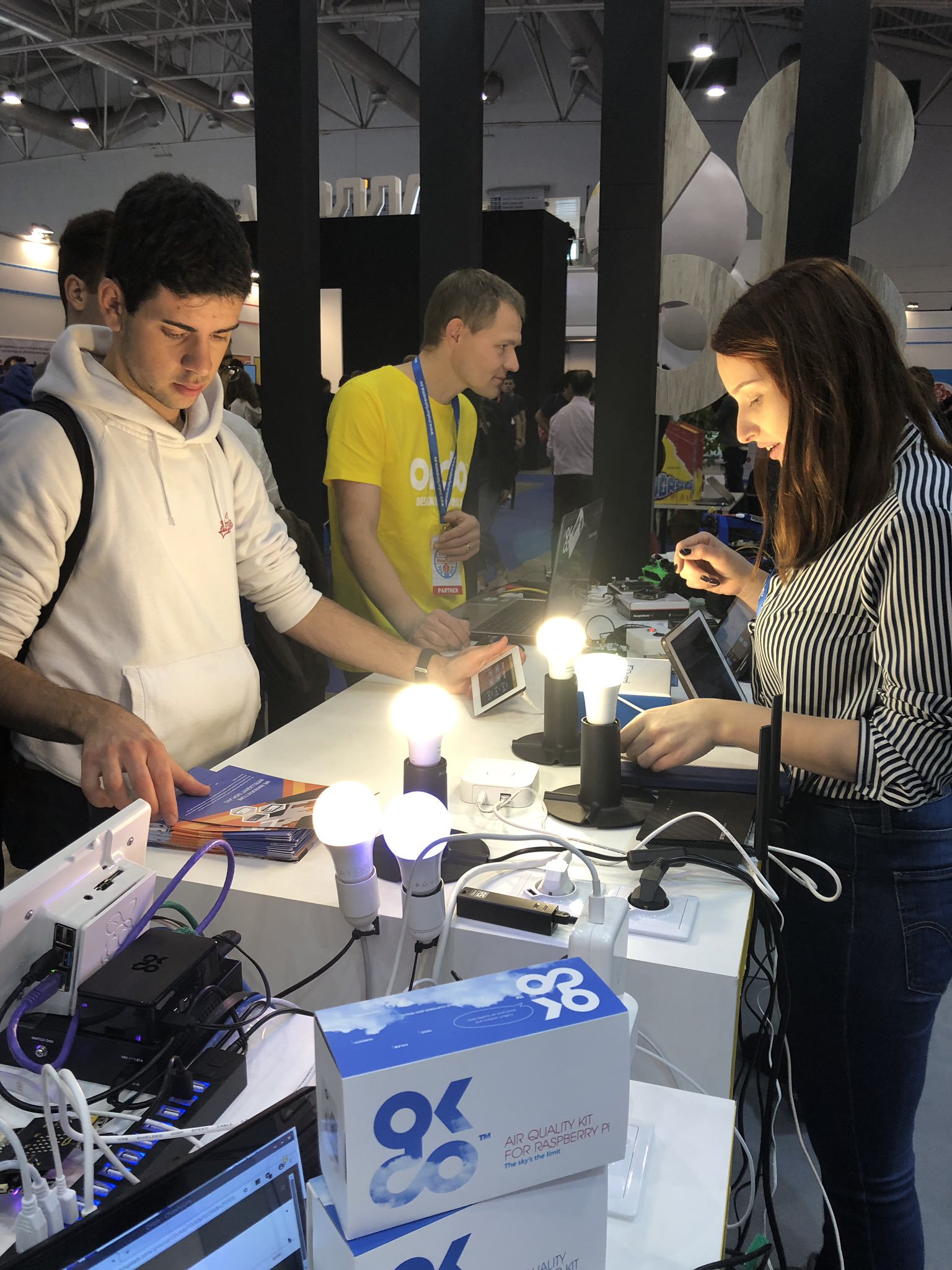 If you want to recreate the demo at home, click here. The Riverdi team made a pretty detailed description, so you'll have your own lighting control system in no time. Of course, if you haven't downloaded Zerynth Studio yet, now's a perfect time.
Zerynth Studio is free to download, and available for Windows, Linux, and Mac OS.
Take a look at the atmosphere from the OKdo stand:
What are your thoughts about this year's Maker Faire Rome? Did you see something that left you speechless? Did you have more fun than last year?