"Our goal was to create a smart solution to monitor in real time the machine parameters and the state of wear of our diamond wires, improve safety conditions in the workplace, facilitate our customers in keeping tool registers and optimize the service times. With the support of Zerynth we have created our customized solution, unique in the stone market, and we have achieved the objectives set in less than 8 months, increasing the prestige of our brand".
The Challenges
The stone sector has received a great boost thanks to technical progress and digitalization, which has brought greater sustainability, competitiveness and safety in the workplace. The machines used today are increasingly sophisticated and meet the highest requirements of economic and environmental sustainability. Quarries today definitely aim at reducing the use of water resources, controlling energy consumption and reducing safety risks.
The Solution
The Zerynth team provided Mega Diamant with Wi-Res Box, a vertical IoT-enabled solution for real-time monitoring and predictive maintenance. Each diamond wire is associated with a digital identification number represented by a magnetic card installed in tag RFID. It should be inserted in a special receiver presented in the pocket of Wi-Res Box every time when the wire is in work.
Thanks to this it is possible to create a record in the Zerynth Сloud containing information about the type of wire used, the maximum operating time and the monitoring of the energy consumption of the machine. Furthermore, through the installation of industrial lamps, any failure, malfunction or improper use is reported in real time.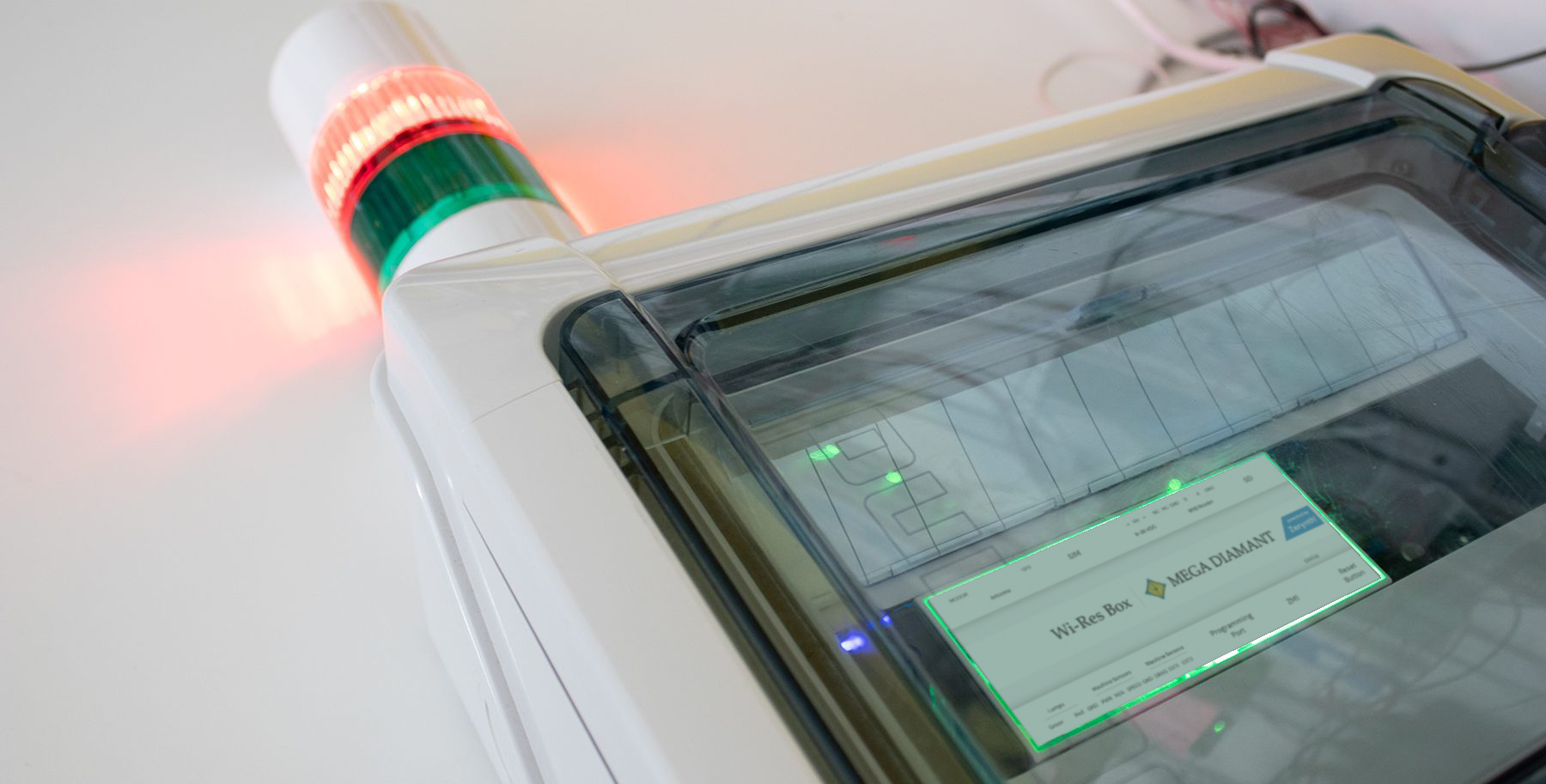 The Results
Mega Diamant successfully expanded its large range of high quality products and excellent services with an IoT Workplace Safety Solution capable of real-time recording and monitoring of diamond wire conditions.
In just 9 months, Zerynth implemented Wi-Res Box and enabled Mega Diamant to remotely monitor all operating parameters of the machinery in real time such as the rotation speed, the motor frequency and the total amount of energy consumed. Moreover, thanks to a specially developed application and the Zerynth Dashboard, Mega Diamant can obtain all data in the form of dashboards, generate custom reports in convenient formats, and also receive real-time alerts; thereby, with the goal of ensuring all employees a "zero accident" workplace.

"Our project aimed to obtain for the first time the complete traceability of the diamond wire life cycle, offering an advanced service to make cutting operations more efficient and safer. Zerynth is a high-profile technology provider, whose support has allowed us to quickly develop an ambitious project, thanks to which we have improved our skills and our competitiveness."

COMPANY NAME:
INDUSTRY:
Mechanical / Industrial Engineering
PROFILE:
Company specializes in the production of diamond wires for cutting applications on materials like marble, granite, stone, concrete and steel.
RESULTS:
Increased Efficiency
20% reduction of unexpected wire breaks
Improved Quality
24/7 real-time monitoring and alarm notification of machine on/off status
Compliance with security regulations
100% security compliance with real-time alerts
PRODUCTS USED: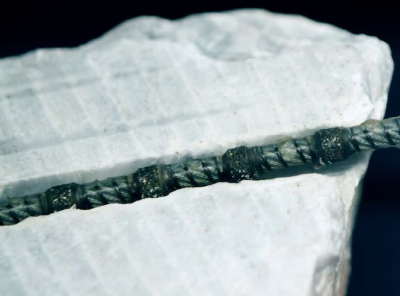 GET STARTED WITH ZERYNTH
Ready to see what Zerynth can do for your business?