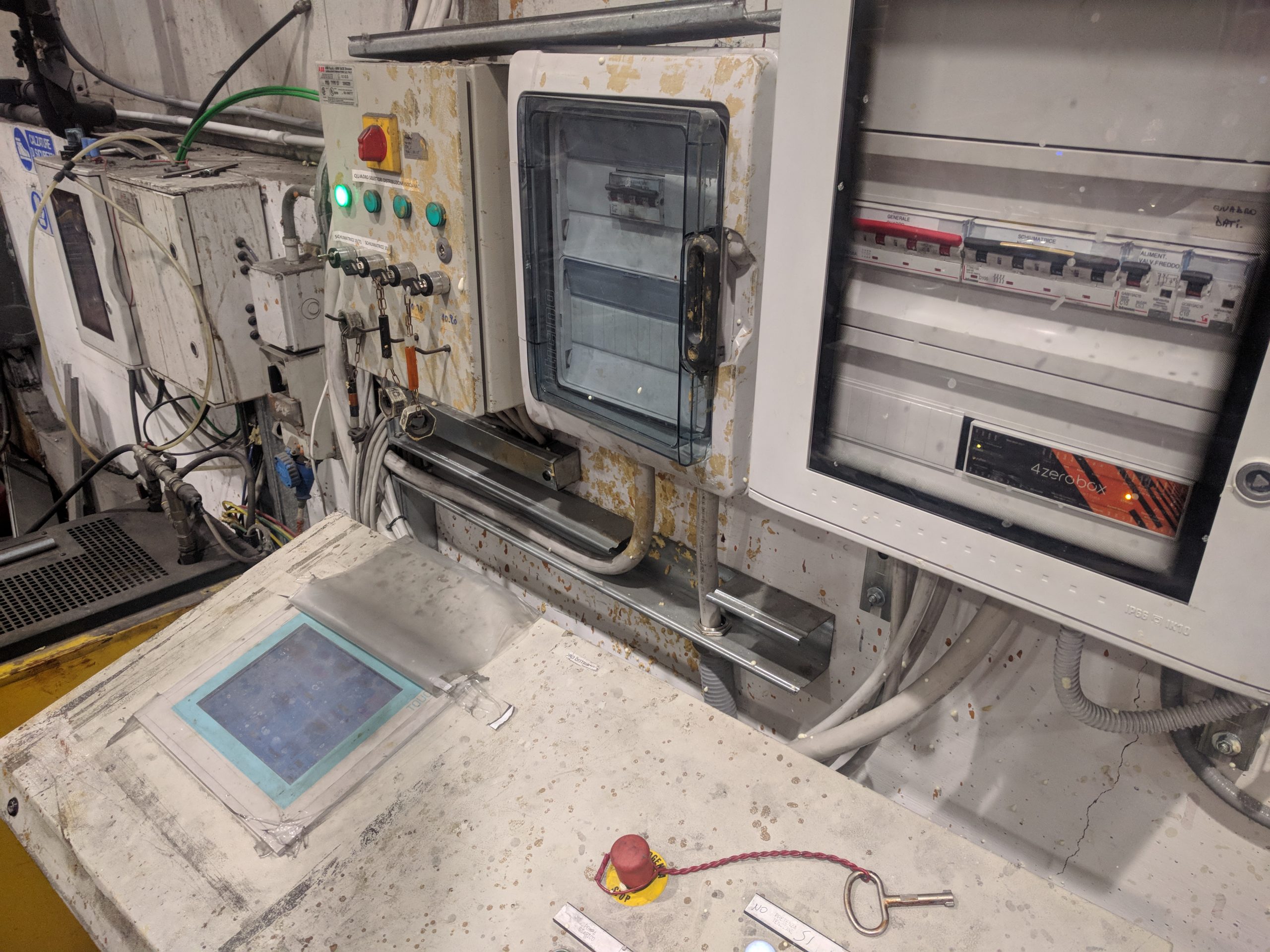 Customers
Several implementations for SMEs and Large Enterprises:
Production lines of paper machines (Tuscany – Italy)

Wire-manufacturing for white goods industry (Marche – Italy)

Production lines of plastic materials (Tuscany – Italy)

Industrial Printing plants (Tuscany – Italy)

Paper production plants (Tuscany – Italy)

Automotive assembly lines (Lombardia – Italy)
Keywords
Production monitoring, Predictive Maintenance, Retrofitting, Energy Saving
The Industry 4.0 is both an opportunity and a challenge for small and large enterprises:
Manufacturing companies aim to monitor their production processes by obtaining data from old and new machines produced by different vendors.

Machines Producers aim to innovate the marketed products with typical functionalities of the IoT world.

System integrators aim to provide solutions that fit with different enterprise infrastructures and scenarios.
The interfacing issues with existing industrial plants and PLC, and the difficult management of generated data, often hinder the effective implementation of 4.0 strategies.
The 4ZeroBox has been implemented to monitor the production and maintenance processes of several plants, acquiring data from both old and modern machines  without invasive interventions and apparatus replacements. Key benefits:
Real-time production monitoring and quality control to reduce waste and rework;

Real-time energy consumption monitoring to save cost and reduce environmental impact;

Predictive maintenance to prevent costly repairs and unplanned downtime.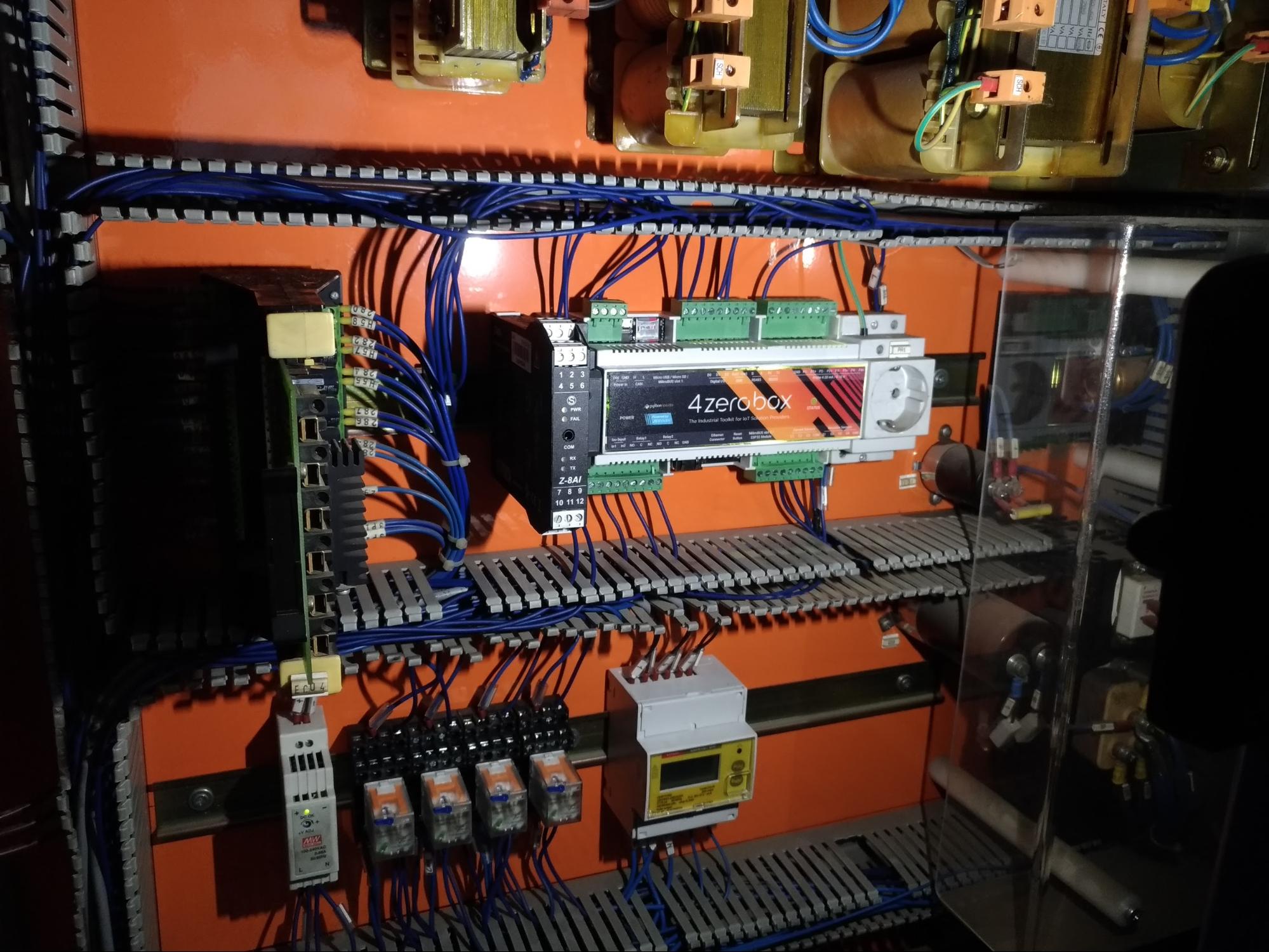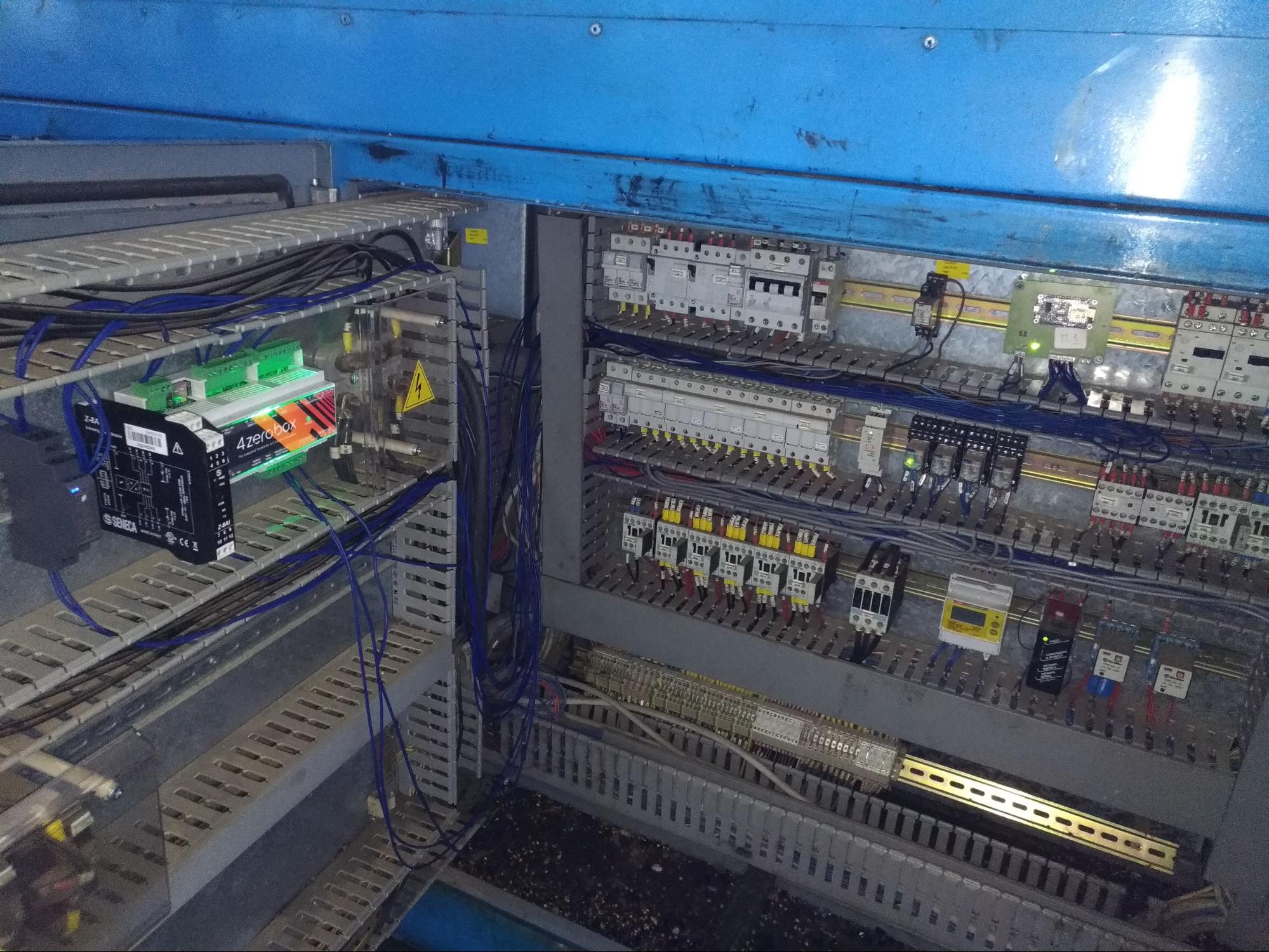 Technology and Services provided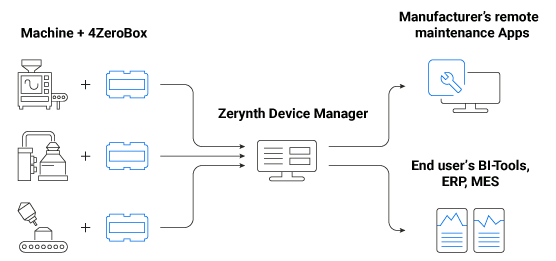 The solutions are based on the 4ZeroBox and Zerynth Device Manager:
– 4ZeroBox, a versatile data acquisition unit, programmable in Python thanks to the Zerynth OS
– Zerynth Device Manager, a device and data management service that makes it easy to securely register, organize, monitor, and remotely manage IoT devices at scale.
We provided engineering services for the development of the complete applications, ranging from the programming of the firmware to the integration of the system with business intelligence tools, ERP and MES.