"We absolutely couldn't believe that in less than 2 months we were able to open a new strategic business unit based on IoT technology that made us more competitive in the market. Thanks to Zerynth, it happened and the results we got are really impressive. All this at an extremely difficult time due to the Covid pandemic. We could not only stay in the market, but also extend our product line while opening up a new revenue stream".
The challenges
In the postindustrial period, it is necessary for all businesses to be prepared for any and all challenges. And 2020, a time like no other, has demonstrated the level of companies' readiness to respond to the challenges, not only from the market, but from the world. Unforeseen global crises can, however, present abrupt changes in economic, legal, work and technological parts of all businesses.
Covid-19 affected everyone and did not bypass Robot System Automation (RSA). Originally, the company focused only on innovative, automated production systems for the footwear industry, but at a certain point, they had to rapidly move in a new business direction to stay competitive in the market and to follow its rules of business during a time of total uncertainty. RSA's challenge was to keep their doors open. A new customer needed surgical masks and Respirator Type KN95 masks to fight Covid-19. This meant RSA had to start producing "Industry 4.0-Ready" mask manufacturing machines. In order to get fiscal benefits from the Italian tax program, dedicated to companies that transform their industrial process to an "Industry 4.0" process, it had to immediately react to this need. Therefore, RSA was keen to find a reliable Industrial IoT partner with high-quality products and technologies.
The Solution
The Zerynth team provided Robot System Automation with an IoT system developed to monitor the machinery parameters remotely for mask production.
The steady-state system architecture provides each machine with its own installed 4ZeroBox. It allows monitoring heterogeneous data sources such as generic industrial sensors, dedicated analog-digital output devices, etc. Thanks to 4ZeroBox, RSA can now collect machinery status data (on/off/waiting/production in progress), estimate the energy consumption of the machinery, and control operating speeds.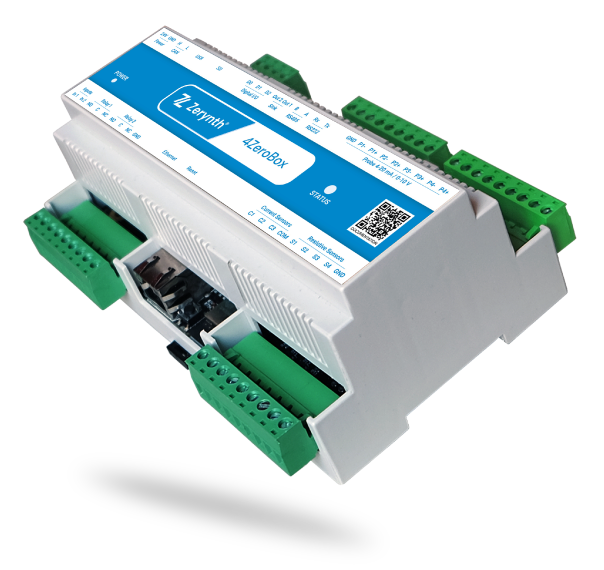 The Results
RSA successfully completed its industrial optimization for a new business line thanks to its collaboration with Zerynth. The project is definitely a phenomenal success since, in only 2 months, Zerynth could transform RSA's technology to Industrial IoT and implement a remote monitoring system for its new business strategy.
Based on the developed system, there are possible extensions of the project in the foreseeable future. RSA plans to continue working with Zerynth and implement the technology on similar machines, to create real-time data displays with dedicated dashboards and integrate an automatic alarm and reporting system.

"We are fully satisfied with the results of this successful project and have already planned updates for other types of machines using all the features offered by Zerynth. We are definitely impressed by the professionalism and efficiency of the Zerynth team, as well as their constant support and consultancy during the entire project".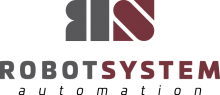 COMPANY NAME:
Robot System
Automation S.R.L (RSA)
RESULTS:
Increased Revenue
15% annual increase thanks
to the new business offering
Increased Efficiency
reduction of maintenance
costs and energy
Increased Automation
100% real-time monitoring
Meet Compliance
100% compliance with Fiscal
Benefits
PRODUCTS USED: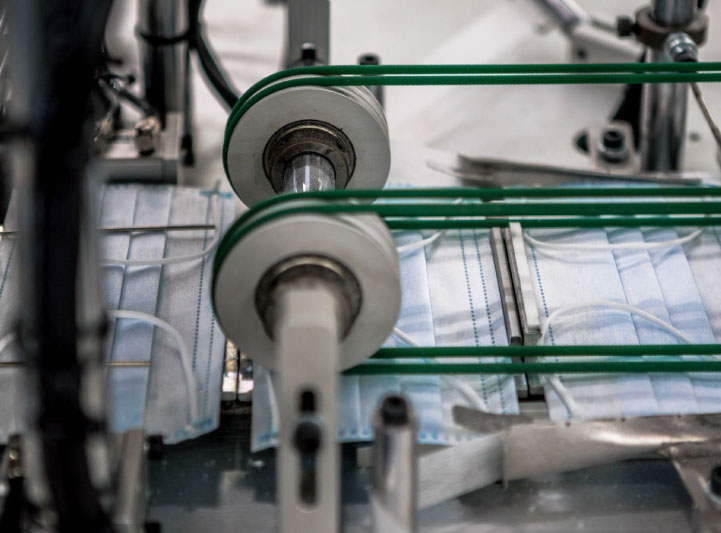 GET STARTED WITH ZERYNTH
Ready to see what Zerynth can do for your business?