Zerynth reveals a new IoT Platform for Industrial applications
On May 4th 2021 we launched our new Zerynth IoT Platform designed for industrial applications.
Watch this 30-min On-Demand Webinar to discover a whole new line of hardware products and cloud solutions to drive the digitalization of industrial processes and bring innovative connected products to the world.
Presented by our CEO, Gabriele Montelisciani, and our Chief Innovation Officer, Daniele Mazzei.
Fill out the form to watch the replay of both webinars, in English and in Italian!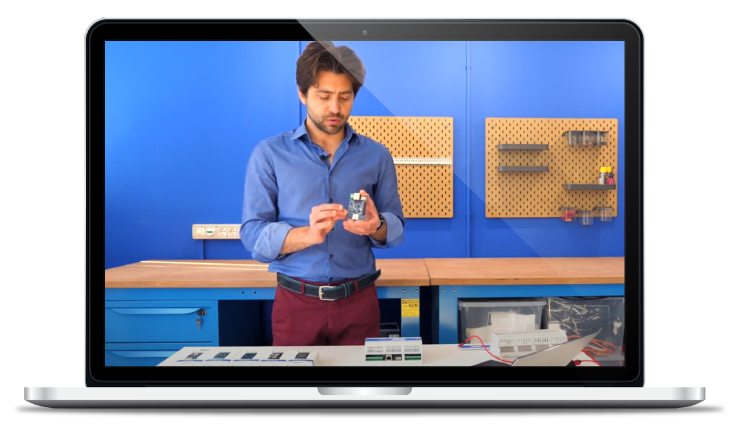 Agenda:
What will we do for your business?
What makes the Zerynth IoT Platform unique?
Solutions for Industrial IoT and for creating Innovative Connected Products.
Zerynth Hardware – Powerful, efficient, and secure development boards, expansion boards, IoT modules, and IoT industrial devices.
Zerynth Cloud – How to manage your IoT devices, store and visualize data, and gain insights from a single dashboard interface.