The Codemotion Python challenge has ended, and we're happy to tell you that we'll share the names of the talented winners.
Now, you're probably wondering what the won. After all, winning this challenge was no easy task, so the prizes have to be good.
We think they are, and hopefully, you agree.
Meet the winners
The first place was won by Matteo Boscariol, and he has won the Zerynth powered XinaBox XK13 IoT Plus Kit that includes some of the most popular xChips. It's a perfect combination of modular electronics and Python.
The CW02 xChip from the kit has a Zerynth license on board. All one has to do, to activate the license, is to copy the voucher code that is provided.
We hope that Matteo will make some great projects with the kit!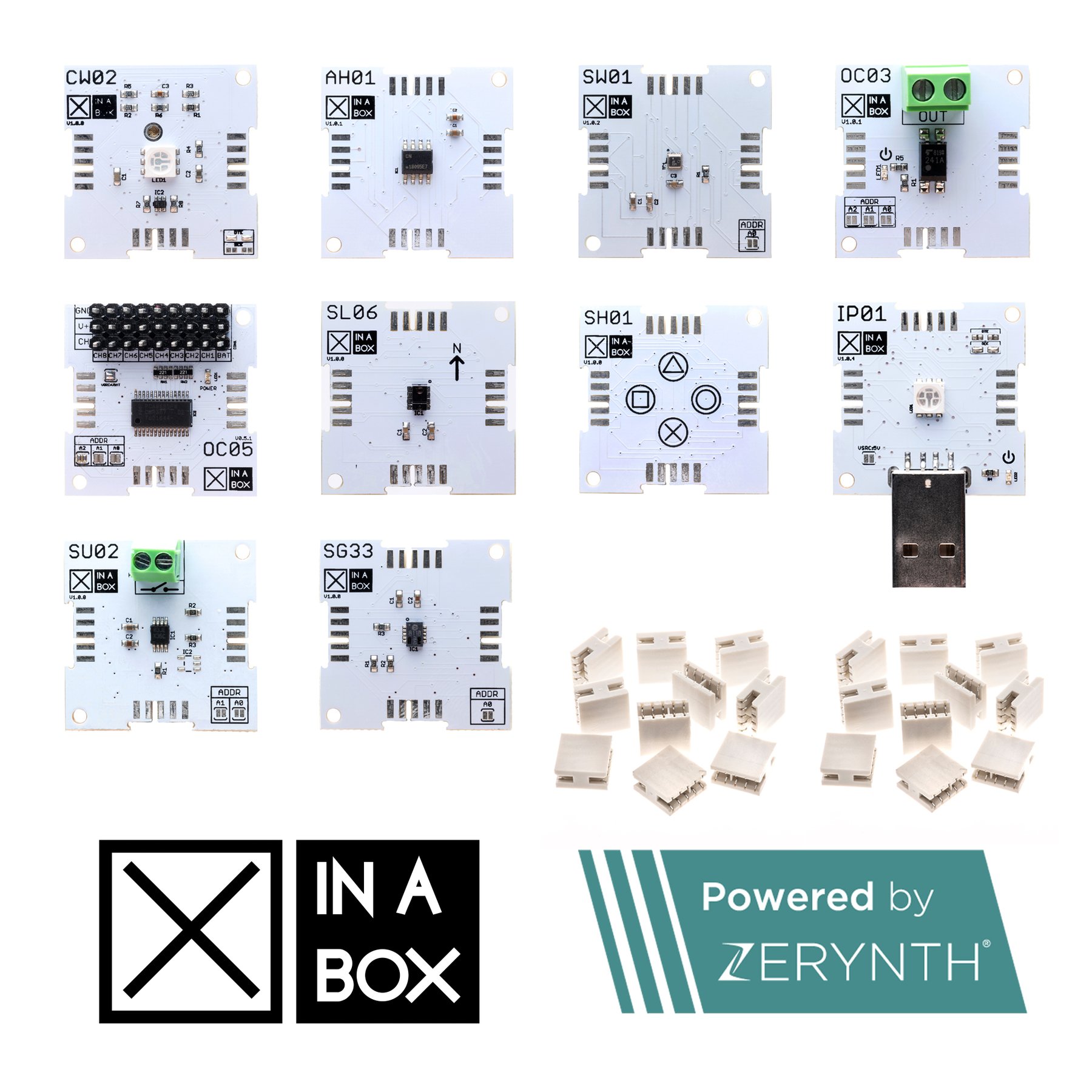 The second prize went to Gaspare Ferraro, who has won the Xinabox XK03 development kit, along with a Raspberry Pi 3b+. It's a great toolset for transforming your Raspberry Pi with XinaBox's modular sensors for weather, hand gestures, proximity, acceleration, and more. And when you're done prototyping with Raspberry Pi and you want to use a microcontroller for the production phase, you can easily port the Python code with Zerynth. Take a look here for more info.
The third prize was won by José Luis Corcuera who got a ticket for the Codemotion Conference in Berlin.
Zerynth and XinaBox tutorials
If you're looking for some fun XinaBox and Zerynth projects, check out the list below:
Hopefully, our challenge winners will unpack their prizes and start a project with Zerynth and XinaBox. Fingers crossed that they upload them to Hackster, so everyone can see what they were inspired to make, with the combination of Python and xChips.
More about Zerynth and XinaBox
XinaBox's flagship product is a range of 70+ modular xChip, which include cores/CPUs, sensors, power, communication, output, and storage, using a connectivity standard without wires and soldering, breadboards or hardware knowledge. Since XinaBox is agnostic to the choice of core, Single Board Computer (SBC), or programming environment, they offer industry-standard cores, and bridges to all popular SBCs like Raspberry Pi, Minnowboard, Beaglebone, Micro:bit, and more.
Zerynth simplifies IoT development providing an easy and efficient way to program the most popular 32-bit microcontrollers in Python and connect them to the top Cloud infrastructures, with high-level standards of security. With R&D in Pisa, Italy, and a global sales team, Zerynth is helping thousands of developers around the world to develop new IoT products and Industry 4.0 applications with reduced costs and improved time-to-market.
Download Zerynth Studio
Download Zerynth Studio if you want to practice your Python programming skills. We have plenty of tutorials that teach you how to get started with Zerynth. Just visit the Zerynth Academy, and pick the tutorial that suits your knowledge level the most.
Zerynth Studio is available for Windows, Linux, and Mac OS.