We strive to be innovative, technically sophisticated, and optimistic about the future, but there's one quality we take special pride in — being dependable. That's how we earned the trust of our partners. All these companies rely on the Zerynth toolchain and our expertise to enable, develop, or deploy IoT-related technologies in their business.
Interested in working with us?
We strive to be innovative, technically sophisticated, and optimistic about the future, but there's one quality we take special pride in — being dependable. That's how we earned the trust of our partners. All these companies rely on the Zerynth toolchain and our expertise to enable, develop, or deploy IoT-related technologies in their business.
Interested in working with us?
Distributors and Value-Added Resellers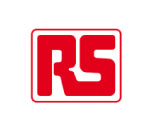 RS Components
Thanks to our long-standing partnership the Zerynth IoT Platform is available on RS Components, enabling global access to our tools. RS Components is the trading brand of Electrocomponents plc, a global multi-channel distributor.
DesignSpark
Through our partnership with DesignSpark Zerynth projects and demos are available to this ever-growing community. Engineers and developers from all over the world have easy access to both our tools, and our tutorials. DesignSpark is an engineering community created by RS Components.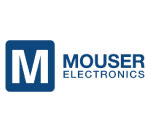 Mouser Electronics
Zerynth IoT Platform is globally available through Mouser's vast sales network. By joining forces with Mouser we are now able to offer an easy and fast service to engineers and developers that are looking for tools to enable industrial transformation and creation of connected products.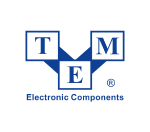 TME
Together with TME, we offer a complete set of hardware tools to companies seeking industrial transformation and creation of connected products. Thanks to our partnership Zerynth products are globally available.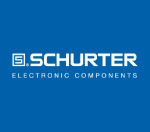 Schurter
Schurter S.p.A, is our Italian distributor, offering a complete set of Zerynth tools. Through the partnership Zerynth products will be easily distributed to customers in Italy, Spain, and Portugal.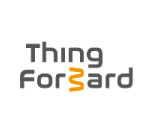 ThingForward
Zerynth's ecosystem of tools and the full spectrum of services from ThingForward guarantees the betterment of the IoT industry as a whole. ThingForward, an innovative IoT development company from the Cassini group.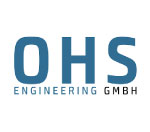 OHS Engineering
The combination of Zerynth tools and OHS Engineering's broad experience in the industry is what makes this partnership so special. OHS Engineering GmbH is a German company, focused on development of customized products for Industry 4.0. and security technology.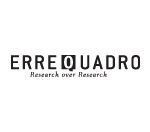 Erre Quadro
Our partnership with Erre Quadro is what propelled us forward into the world of Industry 4.0. Erre Quadro supports customers in identifying the state of the art of a technology and directing research and product development activities.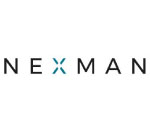 Nexman
Nexman helps companies improve productivity, implement Collaborative Robots solutions, set their organization to realize the full potential of Industrial Analytics and business technology in Manufacturing Industries.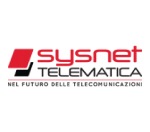 Sysnet
Sysnet Telematica is an Italian system integrator, specializing in the networking sector, with over 20 years of experience in this field. Their headquarters are located in Milan, while they have a commercial network distributed throughout Italy. Sysnet offers solutions for networking, automation, IoT and IT security , as well as in industrial environments and in the transport sector.
Analytics and Software Services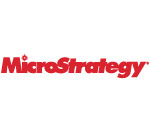 MicroStrategy
Pioneer in BI and Analytics, MicroStrategy (Nasdaq: MSTR) provides powerful software solutions and expert services that empower every individual with actionable intelligence, and allow enterprises to utilize the full potential of their people and investments.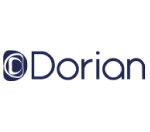 Dorian
Our partnership with Dorian will bring an ecosystem of tools designed for sustainable management and monitoring in Industry 4.0. Dorian is helping customers automate processes, and develop software that is capable of analyzing data and signals from heterogeneous sources.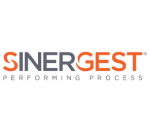 Sinergest Suite
Sinergest Suite is a simple and flexible software for managing quality systems, workplace safety and environment. It is a single, agile, flexible and complete tool for standardizing all business processes related to management systems with a single configuration and a single operating mode.
Universities and Learning Centers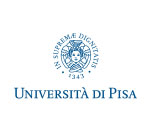 University of Pisa
Our partnership with the University of Pisa has been one of the foundations of our success and progress. The University of Pisa, formally established in 1343, is one of the oldest universities in the world.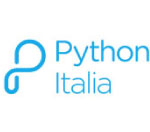 Python Italia
Python is getting more popular every day, and so are the communities dedicated to it, and we are glad that this partnership is enabling it further. Python Italia is a popular community of Python enthusiasts in Italy.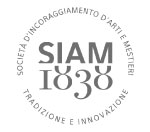 SIAM1838
SIAM has always embraced a vocation for technology and innovation, recognizing its impact on the development of the "Arts and Crafts". Through technical and specialization courses SIAM brings new values to professional skills that represent the most peculiar aspects of the Italian heritage and that are not to be dispersed. In 2015, SIAM became the first private college to invest and open a digital manufacturing laboratory where craftsmen, designers, students, and entrepreneurs can experiment and learn how to design in a contemporary way.
Polo Tecnologico Navacchio
Polo Tecnologico Navacchio consists of several high-tech companies in a single, suitable and allocated site in Pisa, Italy. Of course, it favors collaboration and co-operation between Polo and all the companies, and the companies themselves.
Cloud and Data Management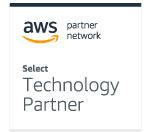 Amazon Web Services
By partnering Zerynth up with AWS, most complexities of IoT development are removed. With AWS IoT services sending and collecting data on the Cloud is easy and simple. Amazon Web Services (AWS) is a provider of highly reliable, scalable and low-cost infrastructure platform in the Cloud.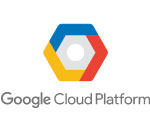 Google Cloud Platform
This partnership simplified the connection of embedded devices and allowed IoT developers to focus on the functionality of the final product, rather than to engage their efforts in minor tasks. Google Cloud Platform is a suite of Cloud computing services offered by Google.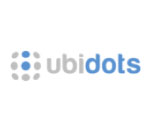 Ubidots
Zerynth was designed for rapid integration with sensors and actuators and simplifies the development of embedded and IoT applications. With the Ubidots-Zerynth integration, firmware developers can now connect their designs to the cloud in just a few lines of Python. Ubidots is a provider of an IoT Platform that empowers businesses to turn sensor data into actionable insights.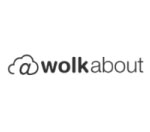 WolkAbout
Connecting smart devices and improving the quality of IoT development is a common passion and goal. So, this partnership came to be as a natural result of both Zerynth's and WolkAbout's mission. WolkAbout is a Czech IoT company which main product is WolkAbout IoT Platform.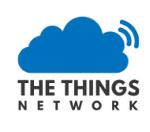 The Things Network
Through our collaboration with The Things Network we gave LoRaWAN coverage to the whole city of Pisa, and hosted The Things Conference Italy, where we welcomed developers from all over the world. The Things Network is a global community responsible for building a decentralized data network, which allows things to connect to the internet without using 4G or WiFi.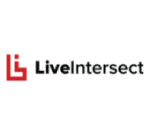 LiveIntersect
This partnership enabled developers to accelerate their evaluation and prototyping phases in order to bring a product to the market in the shortest period of time. LiveIntersect is an IoT platform that focuses on bringing smart products to the Cloud.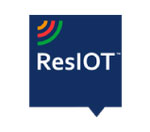 ResIoT
Through our partnership with ResIoT we were able to realize the benefits of implementing Industry 4.0 on the Edge with LoRa. ResIoT focuses on studying, designing and developing software for LPWAN (low power wide area network) and IoT.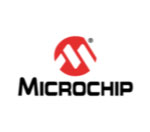 Microchip
Microchip has choosen Zerynth as an official Third-Party Development Tool, as well as a trusted IoT Platform partner, highlighting how Zerynth simplifies the development of IoT and Industry 4.0 applications. Microchip Technology Inc. is a leading provider of microcontroller, mixed-signal, analog and Flash-IP solutions.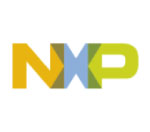 NXP
Zerynth is the official partner of NXP, a leading provider of secure connectivity solutions for embedded applications. Zerynth has collaborated with NXP to ensure the progress of the embedded IoT industry and support developers in their efforts to build smarter and safer IoT applications.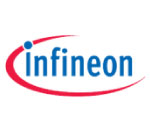 Infineon
Our partnership with Infineon has successfully brought together the software and hardware side of IoT development. Infineon Technologies is a leader in the field of semiconductor solutions. Through their technology, Infineon's mission is to make the world easier, safer and greener.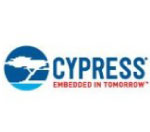 Cypress
We have added Cypress' PSoC 6 WiFi-BT Pioneer Kit (CY8CKIT-062-WIFI-BT) to our list of supported devices and used it in multiple demos, fairs, and educational events. Cypress is the leader in advanced embedded solutions for the world's most innovative automotive, industrial, smart home appliances, consumer electronics, and medical products.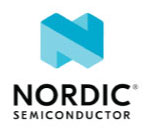 Nordic Semiconductor
The Zerynth IoT middleware will enable developers to use a high-level programming language like Python to program the Nordic development boards for rapid integration with sensors, actuators, and Cloud services. Nordic Semiconductors is a leading provider of wireless IoT technology.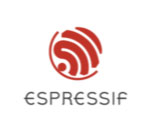 Espressif Systems
Zerynth is officially recommended by Espressif Systems as a professional firmware toolkit for ESP32. Espressif Systems specializes in producing highly integrated, low-power, Wi-Fi-and-Bluetooth SoCs. Among their most popular IoT solutions are the ESP8266 and ESP32 series of chips.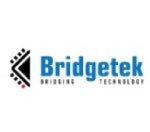 FTDI chip/Bridgetek
The main advantage of this partnership is Zerynth's support for Bridgetek's graphics processors – the BT81x family. Bridgetek is a semiconductor company focused on providing high-performance microcontroller units, display IC products and developing innovative silicon solutions.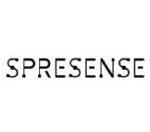 Sony Spresense
Sony Spresense offers exciting capabilities with its development board, and Zerynth makes it easier than ever to program it in simple Python. The Spresense development board enables edge solutions with high computing ability and low power consumption.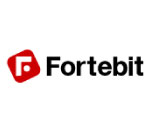 Fortebit
Our partnership with Fortebit has brought Polaris, a Python programmable open IoT platform, designed for remote logging and Cloud applications. Fortebit is a spinoff of Robotech, the famous designer, and producer of robotic solutions.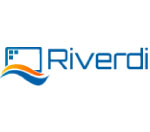 Riverdi
Our Python programming tools are an innovation and an advantage Riverdi has used with their display solutions to create a new Python-programmable product line. Riverdi is a manufacturer and seller of high-quality customizable displays.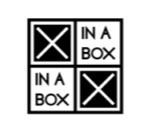 XinaBox
XinaBox has selected Zerynth to assist them in bringing their versatile development boards to the Cloud. They are a an innovative manufacturer of modular electronics for developing, creating products and learning.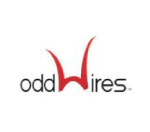 Odd Wires
Thanks to our partnership with Odd Wires we have added support for two of the oddWires IoT-Bus range ESP32-based boards – Io and Proteus. Odd Wires offers rapid, low-cost IoT enablement through its range of Espressif ESP32 based boards with a plug and play oddWires IoT-Bus.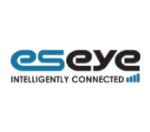 Eseye
Zerynth and Eseye partnership was designed to make cellular Industrial IoT easier to program and deploy. Through the cellular multi-profile/IMSI technology on the AnyNet Secure SIM card, Eseye provides a single, secure, managed, M2M end-to-end connectivity solution for Internet of Things (IoT) devices, across over 190 countries.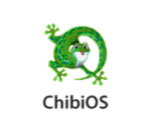 ChibiOS
Thanks to our partnership with ChibiOS the Zerynth toolchain has a selectable RTOS, choosing between ChibiOS and FreeRTOS. ChibiOS is a compact and fast real-time operating system supporting multiple architectures and released under the GPL3 license.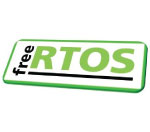 FreeRTOS
Through our partnership with FreeRTOS, users can opt to use this amazing real-time operating system when using Zerynth OS. FreeRTOS is a real-time operating system kernel for embedded devices that has been ported to 35 microcontroller platforms.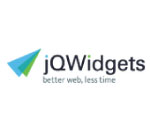 JQWidgets
The jQWidgets software framework offers the kind of flexibility in web development that we offer in the IoT and embedded world. jQWidgets is a UI Components frameworks for JavaScript development. The framework is built on open standards and technologies like HTML5, CSS, JavaScript, and jQuery.