We just uploaded the third Zerynth Continuous Learning webinar on the Zerynth YouTube channel – "Everything you always wanted to know about TLS, but were too afraid to ask". The Zerynth CTO, and co-founder, Giacomo Baldi, explains everything you wanted to know about cryptography, privacy, authenticity, public key infrastructure, TLS (and more), in a three and a half hour long webinar. It's the perfect chance to learn more about secure communication from an expert.
By the way, the title references a popular Woody Alen movie. Feel free to guess which one.
As we mentioned, you can watch the whole webinar on our YouTube channel. That's right, 3 and a half hours of content is waiting for you, to watch whenever you want.
More about TLS (Transport Layer Security) and why it is important for Internet of Things applications
TLS or Transport Layer Security is a security protocol, designed to facilitate privacy and data security for communications over the Internet. So, just the thing you need when you're working on IoT projects.
In the webinar, Giacomo used a metaphor to describe how TLS works, and what its goal is:
"The goal of TLS is to establish a secure encrypted channel. I want to start a conversation with Matteo, and I want to do it in a way that nobody else will listen to the messages we are going to exchange. I don't want to have any pre-shared secrets with Matteo. I don't want to meet him at the bar and give him the secret key that we use for our communication. I want to use a key agreement protocol and get a fresh secret every time."
Watch the whole video and learn more.
Webinar agenda
Since the whole webinar is over 3 hours long, we wanted to give you an easier way to navigate it. So, below you'll find the agenda of the webinar. If you click on a particular bulletin, it will lead you to that part of the video.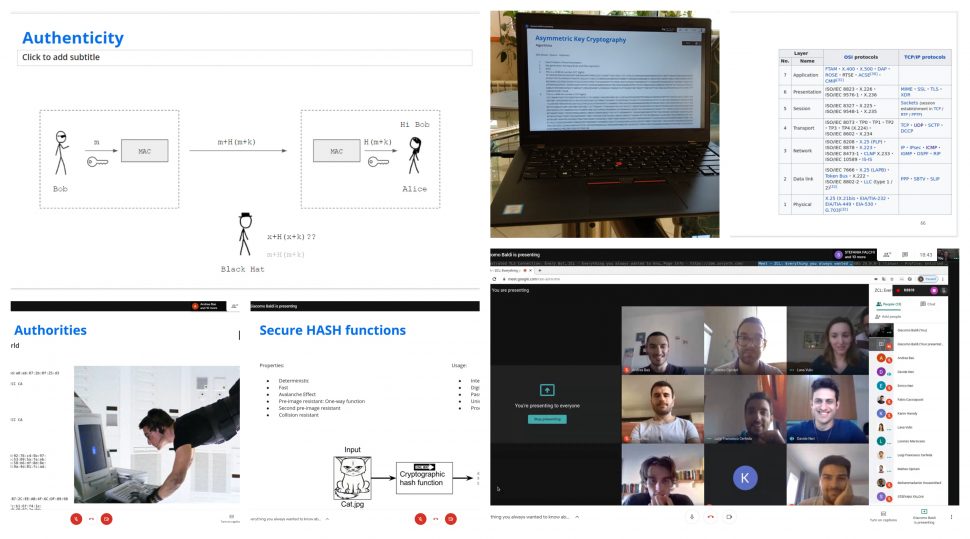 What is Zerynth Continuous Learning?
We designed the Zerynth Continuous Learning series so that every member of our development team gets to present a topic he's most passionate about. This way, each month the whole Zerynth team has the opportunity to learn something new.
Of course, this is also an excellent opportunity to share knowledge with all of you each month, over our YouTube channel.
Let us know what you think about this series on social media. Tag us in your post, or reply to our posts about Zerynth Continuous Learning. If you want to keep track of what's happening just search for #zcl or #zerynthlearning.
Subscribe to the Zerynth YouTube channel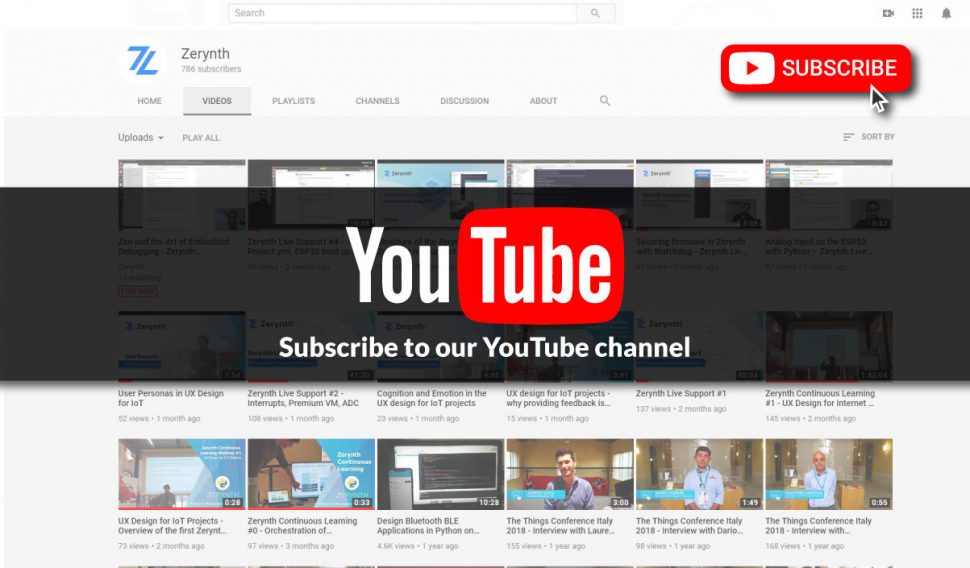 If you're not subscribed to our YouTube channel yet, now is a great time! As you can see, we regularly post new content. Most of it is educational, and directed towards learning more about IoT and embedded development.