In this post, we said we were ready to take off. So we were, and now we gently landed on a new board: Mikroelektronika Flip&Click. With the latest update, Zerynth officially supports the board made by MikroElektronika!
What's on Flip&Click board?
It shares many of the same attributes as the popular Arduino platforms, including the 32-bit AT91SAM3X8E core of the Arduino Due and the pinout of the Arduino Uno.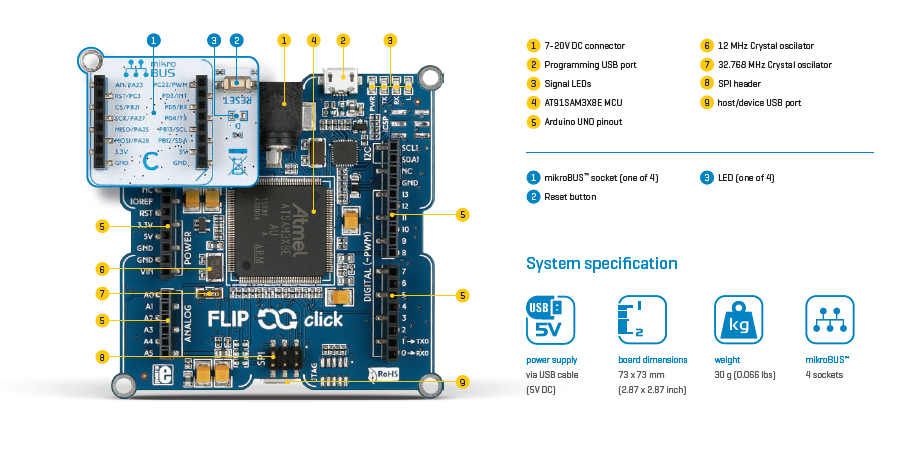 But, as featured in this Atmel post, the board shows one of the best features for a hardware development platform: modularity.
In fact, on the other side of the board, you'll find four open mikroBUS™ sockets for what the company calls "click boards." Essentially, Clicks are bite-sized add-on boards with a standardized mikroBUS™ connector that make prototyping as elegant and enjoyable as it gets. Each one carries a single sensor, transceiver, display, encoder, connection port or any other sort of chip or module. With more than 160 to choose from, (and more coming out every week), you can create your own custom product by simply adding new functionality to the main board.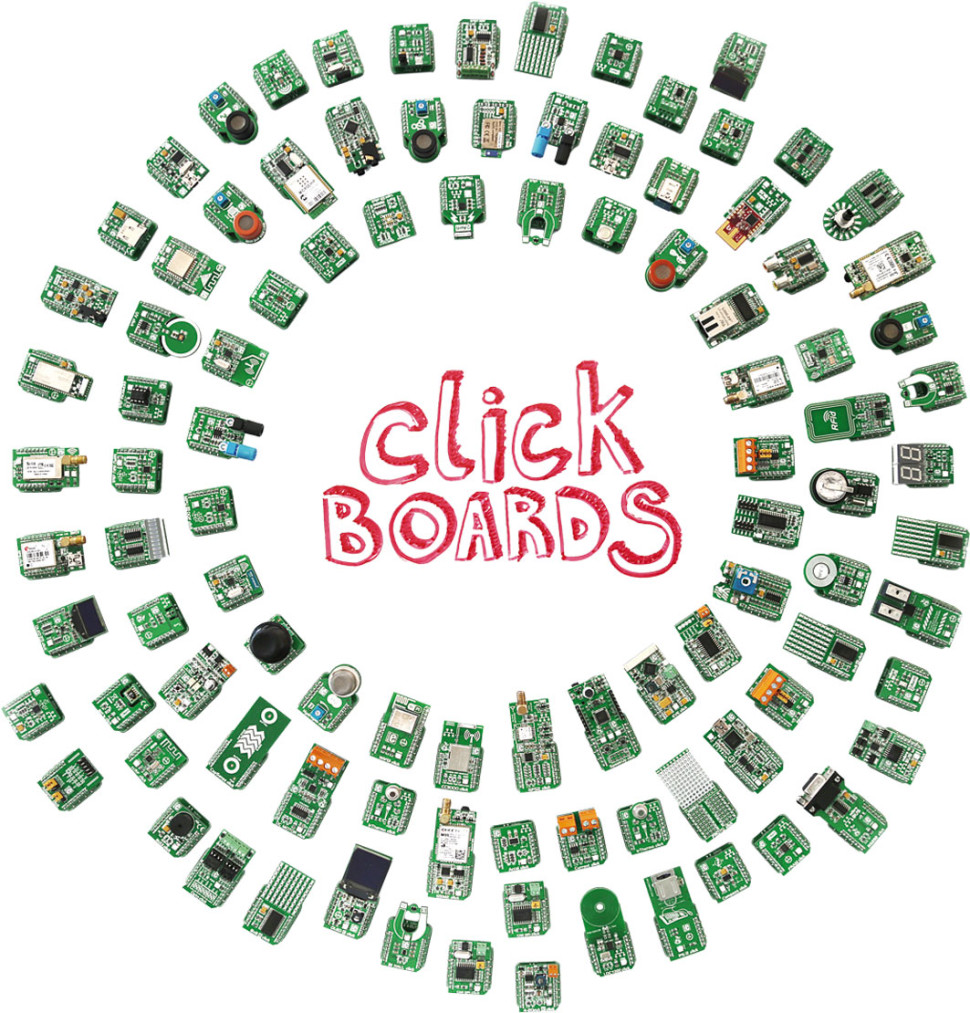 So, one of the most obvious benefits to use Zerynth with Flip&Click is that modularity is an important feature for Zerynth too. The Zerynth Package Manager (ZPM) is the engine that turns Zerynth into a modular and granular development environment and allows you to handle and organize effortlessly the necessary modules and packages, including the ones related to Click Boards!
Another benefit to use Zerynth, which was shown in this tutorial, is the support for multithreaded applications.
Program Flip&Click in Python with Zerynth Studio
To start using Flip&Click with Zerynth Studio, first you have to flash the Zerynth Virtual Machine into the board.
Here's a nice tutorial to getting started.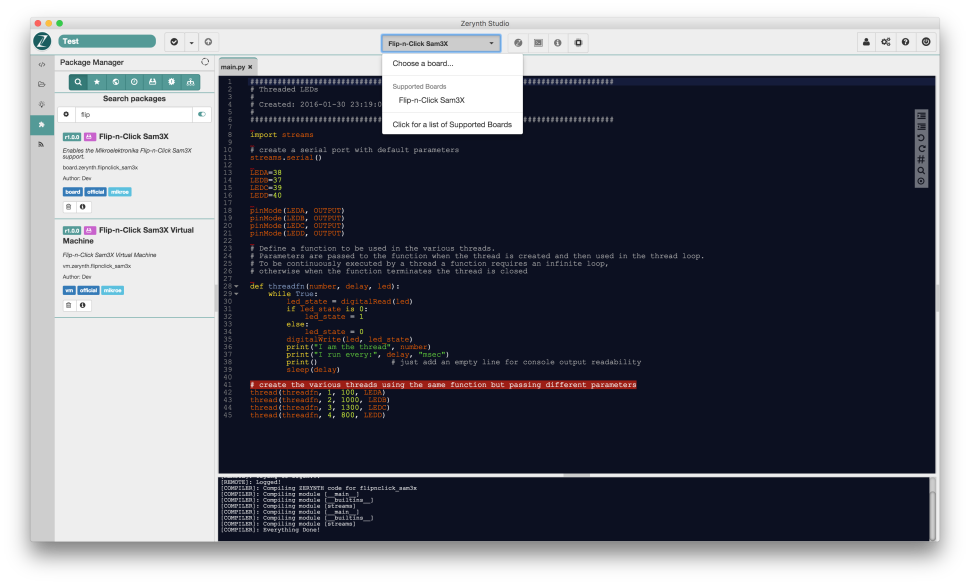 Go to the dedicated section to find the board pinout.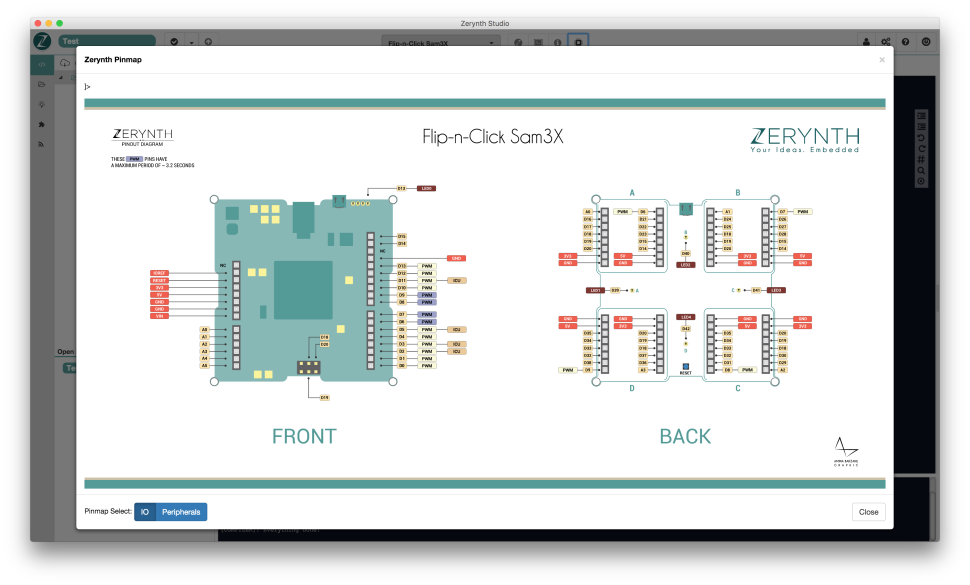 Workshop on Flip&Click with Zerynth at Maker Faire Vienna
On April 16 & 17, Maker Faire is coming to Vienna, Austria, for the first time. Richard Lowe, the chief editor of learn.mikroe.com will hold a workshop about Flip&click and Zerynth to show off the Python-enhanced Flip&Click projects.
Get your tickets on the official site.