We are excited to announce that TOI – Things On Internet, a Zerynth Authorized Partner specialized in Internet of Things applications, just launched a crowdfunding campaign on Kickstarter with 4zerobox: an easy-to-configure tool for the data acquisition and management in industrial environments, that solves the interfacing issues with PLCs and the connectivity to IoT Cloud services.
4zerobox is a Zerynth-powered industrial-grade solution that is fully programmable in Python via Zerynth Studio. 4zerobox will embed a Zerynth Virtual Machine license allowing users to program an unlimited number of 4zerobox units within the Zerynth Studio IDE, for free. Also, all the 4zerobox rewards include a 3-months (or 12-months) license for Zerynth Studio PRO, to even enjoy unique programmability features like Firmware OTA updates and Power Saving.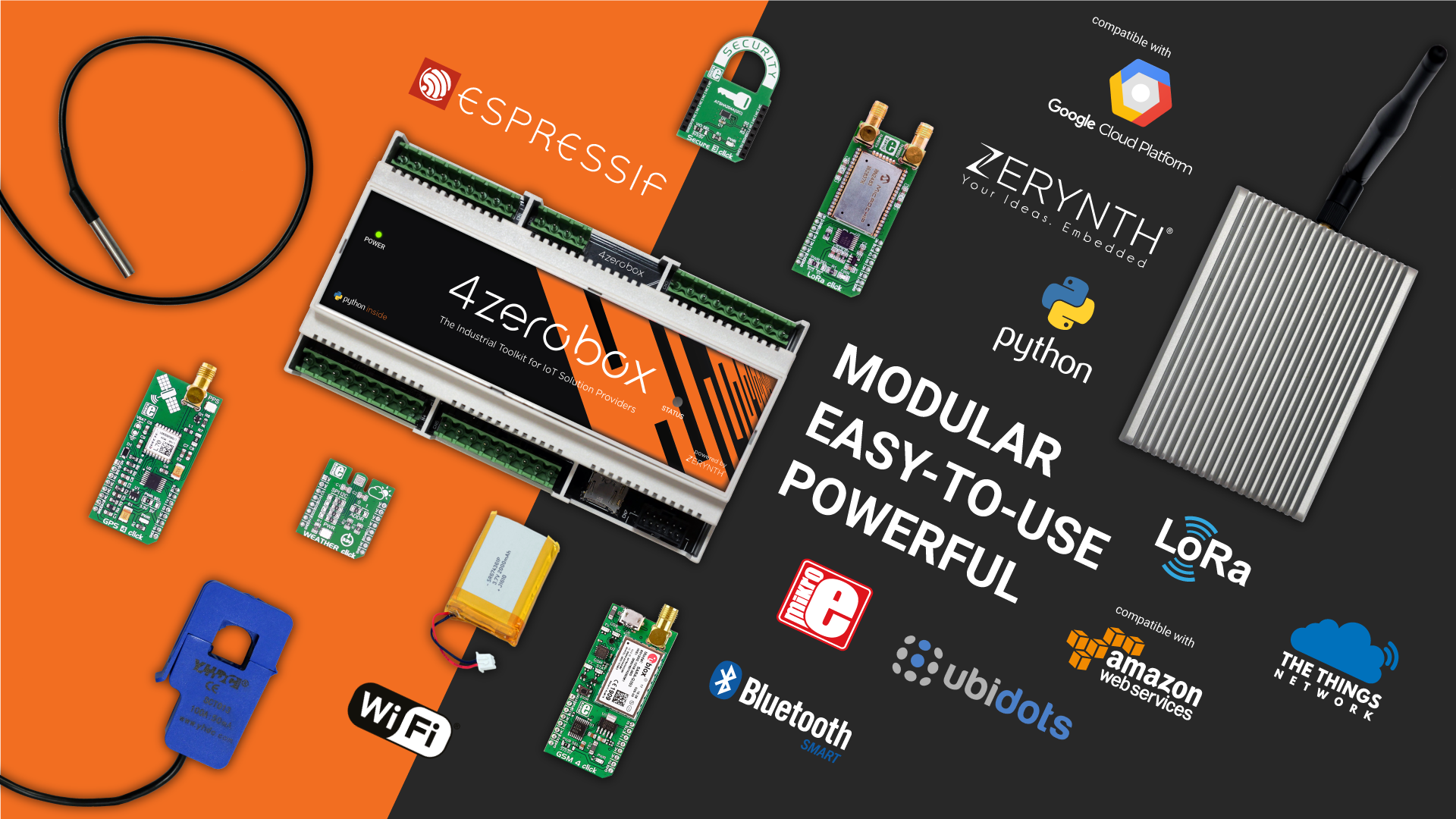 Become a Zerynth Authorized Partner!
If you have an interesting IoT solution and you wish to make it fully programmable with Zerynth, write us at info@zerynth.com. Our team will perform a technical validation of the product, making sure it can be fully compatible with the Zerynth stack, and will label it as "Zerynth-powered".