We are happy to announce our partnership with Python Italia, the popular community of Python enthusiasts in Italy. Since Python is getting more popular every day, so are the communities dedicated to it, and we are glad that everyone is so open to cooperation and mutual growth. Zerynth tools are an integral part of this – enabling the use of Python for embedded development.
Python Italia will also be one of our media sponsors for The Things Conference Italy this October in Pisa. So, keep reading to learn more about it.
PyCon NOVE
Every year Python Italia organizes PyCon Italia, one of the biggest Python-oriented conferences in Europe, with over 800 participants for professionals, researchers, and enthusiasts from all around the world
The latest PyCon Italia event, the PyCon NOVE, happened in Florence this spring and we were very happy to participate.
We had live sessions that covered topics like how to run multithreading Python scripts on a board based on a 32-bit microcontroller powered by Zerynth, how to use Python to read data from analog and digital sensors attached to a microcontroller, and more.
If you are confident in your Italian, watch the whole video from the PyCon NOVE conference and learn how to start programming 32-bit microcontrollers in Python with Zerynth Studio. Even if you don't speak Italian, the presentation is easy enough to follow from the slides.
The Things Conference on Tour – join us in Pisa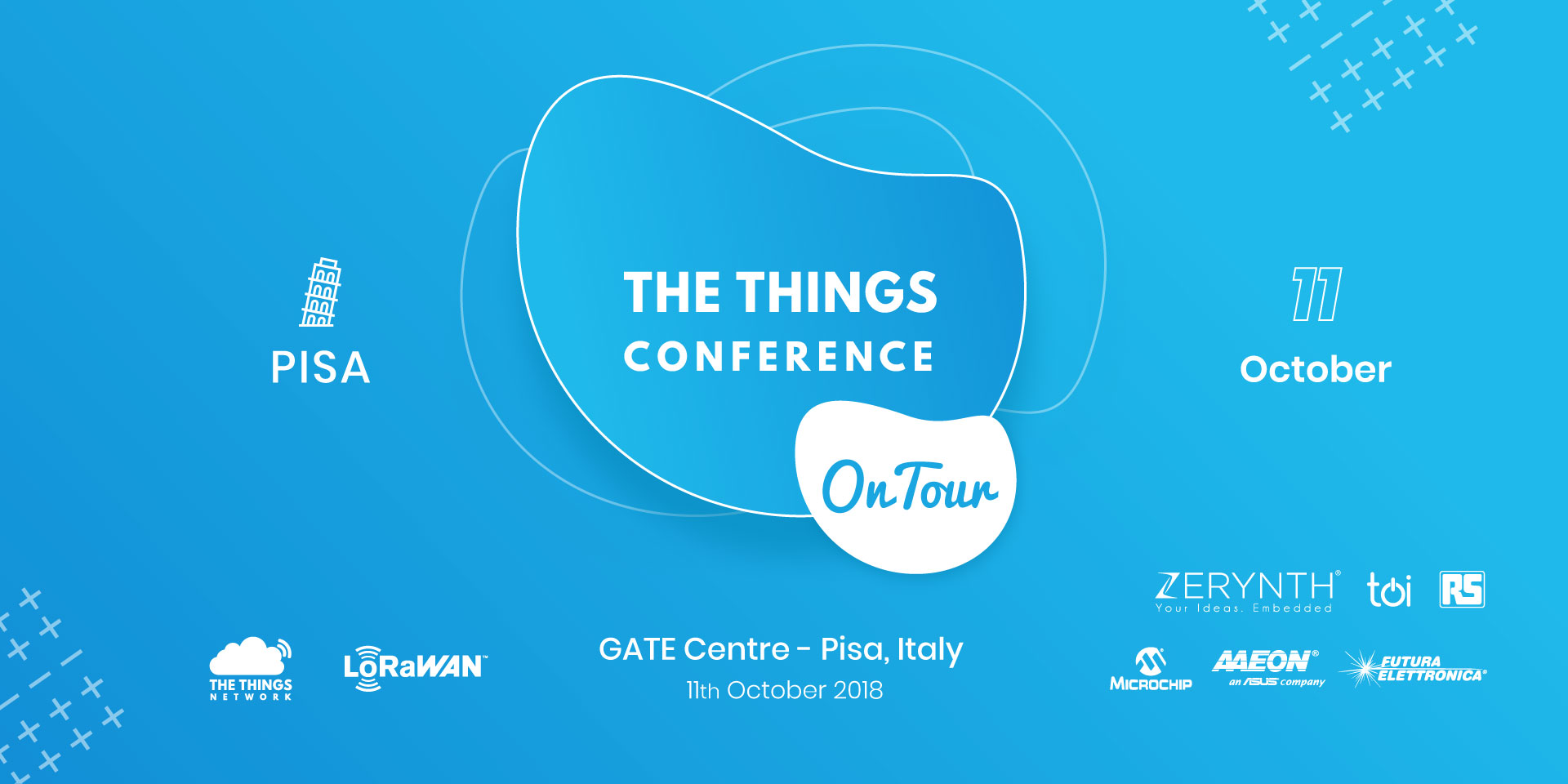 Join us in Pisa on October 11, and learn about LoRaWAN and Python for IoT and industry 4.0 applications at The Things Conference on Tour. We'll have talks, workshops, and hangouts that you don't want to miss. It's a great chance to acquire new skills and knowledge from the industry experts. To learn more about the conference, visit the official page.
Get your tickets today.
More about Python Italia and Zerynth
Python Italia is a Python-oriented community for professionals, researchers, and enthusiasts. They offer various learning experiences, like hands-on learning sessions and talks, as well as social events and recruiting sessions. Visit their website to learn where the next event or meet-up is happening.
Zerynth simplifies IoT development providing an easy and efficient way to program the most popular 32-bit microcontrollers in Python and connect them to the top Cloud infrastructures, with high-level standards of security. With R&D in Pisa, Italy, and a global sales team, Zerynth is helping thousands of developers around the world to develop new IoT products and Industry 4.0 applications with reduced costs and improved time-to-market.