Zerynth is now officially recommended by Espressif Systems as a professional firmware toolkit for ESP32, its tiny yet powerful chip born for Internet of Things applications.
More info here: Zerynth Introduces Python on ESP32
Searching for "Espressif" in the Zerynth Supported Devices page, you can get the list of the boards based on Espressif Systems ESP32 and ESP8266 chips and programmable using Zerynth (more are coming in the next months!):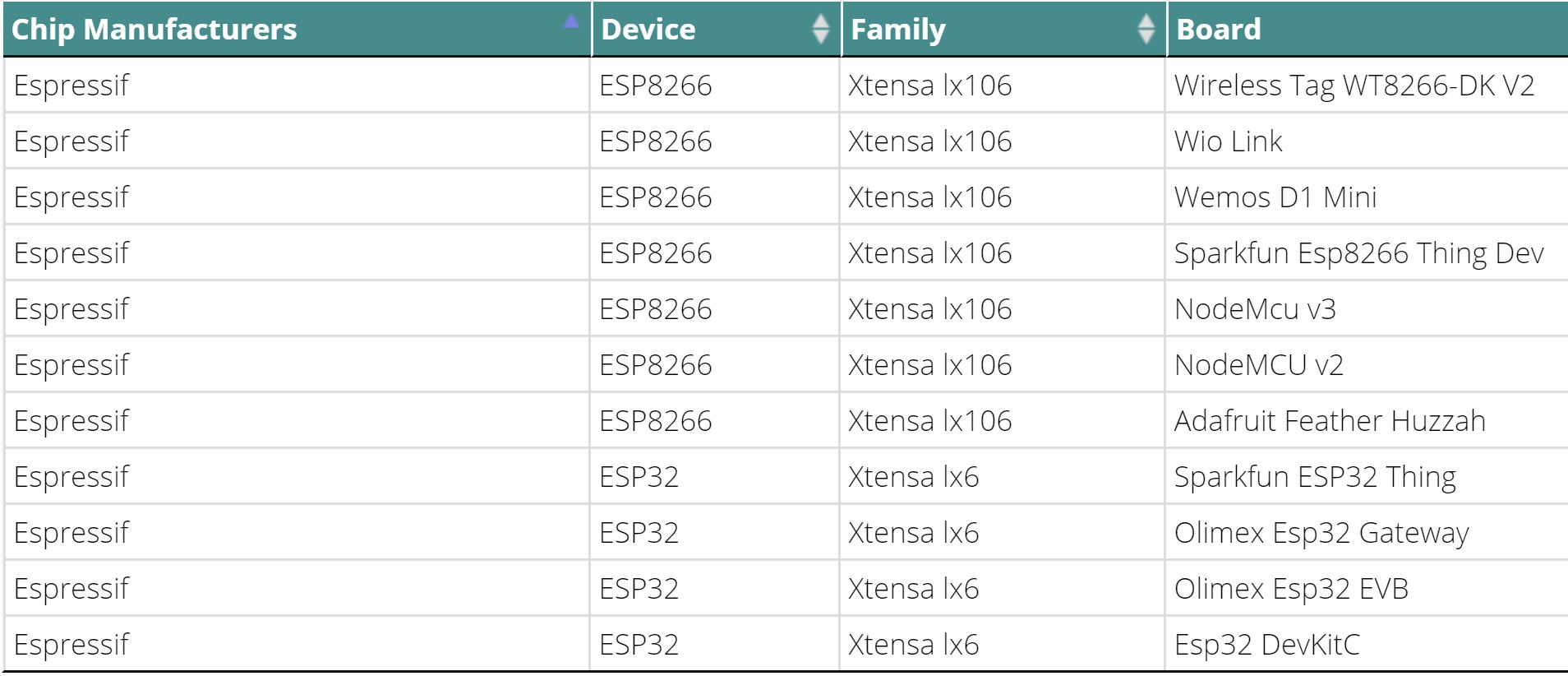 Why using Zerynth to program Espressif Systems chips and boards
Zerynth is a professional development suite that allows programming IoT and embedded applications using Python & hybrid C/Python language.
With Zerynth it is possible to create flexible, scalable and customizable IoT solutions, reducing the time to market and the overall cost.
Get started here:
The Zerynth Stack
Zerynth reaches beyond professional embedded developers to also offer high-level programmers, product designers, and IoT developers a complete set of high-quality embedded development tools to create interactive and connected solutions. The Zerynth Stack is composed of: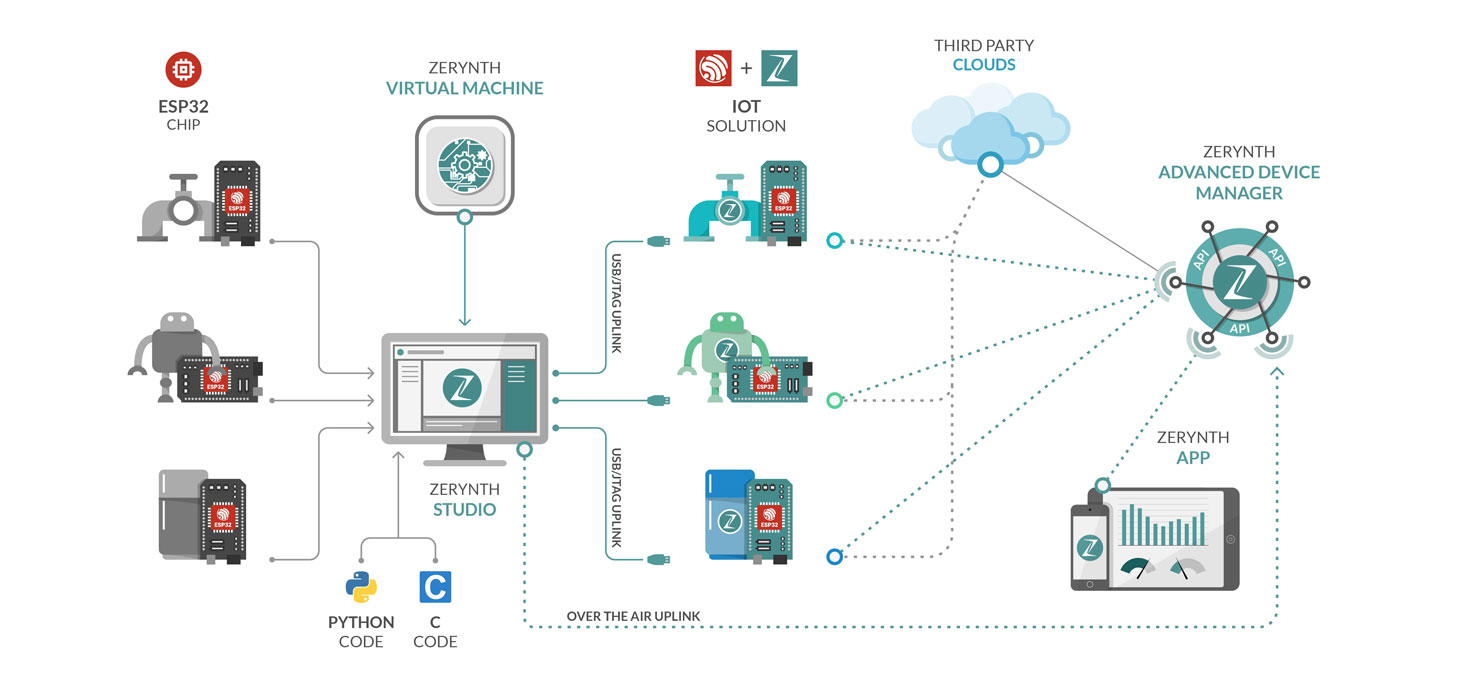 From prototyping to production without pain!
Programming ESP32 in Python using Zerynth is an excellent choice for product companies and IoT solutions providers, as well as a great launchpad for startups who are aiming to test the IoT market and move from prototyping to production without pain.
Zerynth is already used by companies and professionals as a middleware for IoT and Industry 4.0, supporting applications in manufacturing, retail, robotics, home automation and all other market sectors where the IoT will play the leading role, as you can see in the "Built with Zerynth" wall.
[portfolio_carousel style="standard" visible_items="2″ total_items="-1″ orderby="date" order="DESC" auto_rotate="yes"]
Resources
Here a list of useful links: