"For some time we were searching for a technology that could reduce downtime of a specific module within an assembly line. But thanks to our collaboration with Zerynth we are now able to predict malfunctions of pneumatic valves within 24 hours which reduces downtime tremendously."
The challenges
During the period of rapid technological development, success of the company and its market position, mostly depend on how optimized all processes are. And for Vitesco Technologies Italy, a company that manufactures automotive components, the quality of automation processes is very important.
Vitesco Technologies Italy, therefore, engaged Zerynth for expert assistance. Vitesco Technologies Italy uses several automatic assembly lines to produce fuel injectors. All of these lines, include a test module that controls the previous assembly steps, using a leak test. If the test is successful, the fuel module proceeds along the line, otherwise, it is rejected. It may happen that one of the elements of the module is not working properly due to wear. Before  detecting a malfunction of the line, it will produce many false-scraps. Therefore minimizing false scraps due to module damage, was a critical issue.
Furthermore, the replacement of worn components requires several hours of downtime. Therefore, Vitesco Technologies Italy inquired Zerynth to reduce manual diagnostics, as well as remotely monitor the status of the test module for each assembly line.
The Solution
The Zerynth team provided Vitesco Technologies Italy with a local Industrial IoT system for real-time monitoring and predictive maintenance. It is built using an industrial-grade 4ZeroBox control unit connected directly to the cloud via Zerynth Device Manager. 
4ZeroBoxes collect available data from the PLC and machine sensors together with new data from additional sensors. Then, signals are visualized on the dashboard and developed for early detection of valve/sealing elements failure. Details are displayed on a customizable dashboard.
Thanks to 4ZeroBox, Vitesco Technologies Italy can now remotely monitor the status of the test module for each assembly line and predict valve / sealing element failure 24 hours in advance.
The Results
Vitesco Technologies Italy has successfully optimized the production process of its automotive components thanks to an innovative Industrial IoT solution.
Zerynth has provided Vitesco Technologies Italy an application for remotely controlling and monitoring the system through dashboards and early mail alarm notifications. This optimizes the Maintenance Intervention and significantly reduces machine false scraps.
Vitesco can now remotely control and monitor the system through dashboards. This optimizes the manufacturing process for automotive components and significantly reduces operating costs through the ability to remotely control processes.
"Zerynth demonstrated proficiency to manage and install IoT systems as well as performed excellently in analyzing and programming advanced systems using Artificial Intelligence algorithms. Their expert team also managed the project by applying advanced methodologies which enabled us to meet our deadlines and targets".

COMPANY NAME:
Vitesco Technologies Italy
RESULTS:
Increased Productivity
100% remote monitoring
Increased Automation
50% less manual operations
Increased Efficiency
24h malfunction prediction
PRODUCTS USED: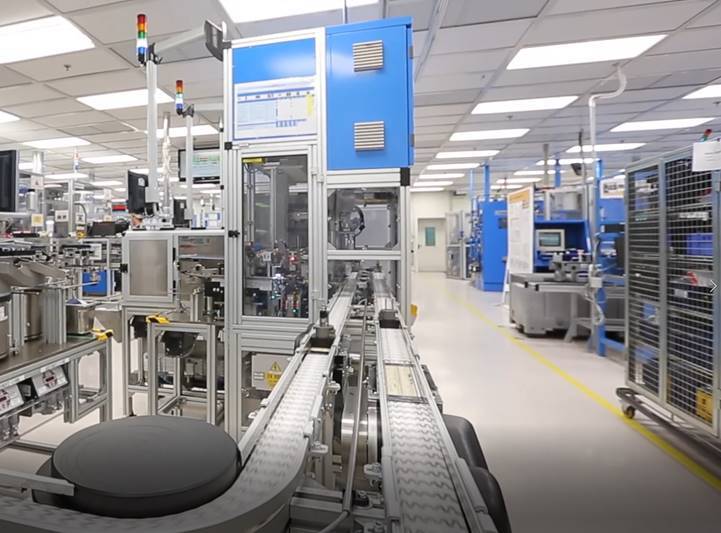 GET STARTED WITH ZERYNTH
Ready to see what Zerynth can do for your business?