Powerful toolset to IoT-enable your product
Install Zerynth OS on any Zerynth-supported hardware, develop your application in the powerful Zerynth Studio, and start streaming data to the Cloud.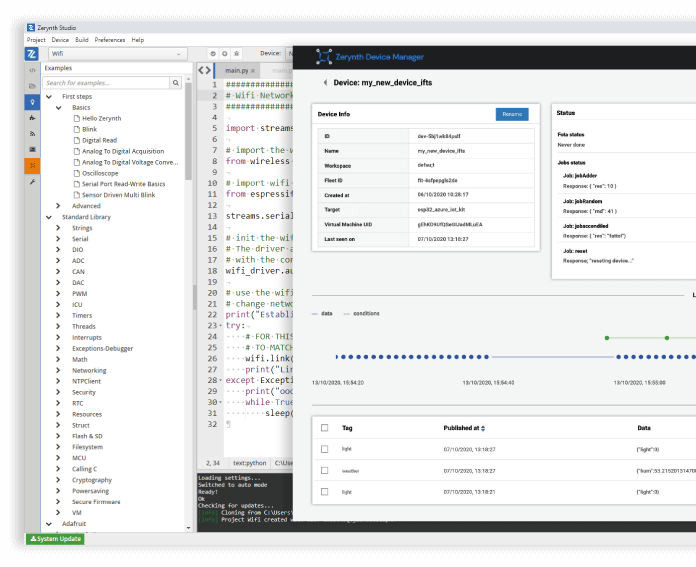 Trusted by Industry Leaders
Zerynth has been trusted by numerous industry leaders over the years to IoT-enable their products, equipment, and machinery.
Hyperthings - The Zerynth Blog
Zerynth presenting at webinar hosted by Lucense "Industry 4.0 – Advantages of monitoring and automating industrial machines, both existing and new equipment"
Register for the Lucense webinar on March 11th, and learn about the benefits of remote monitoring and management with the 4ZeroBox.
Zerynth presenting at "The world of venture capital" webinar- learn about our journey from start-up to scale-up
Are you looking to start a business? Searching for
Welcome to the new Zerynth office
There have been many exciting developments for us during last year. A big boost was a 2 million euro investment, a brand redesign, an educational IoT series on YouTube, and lots more. But the main feeling we got from the previous year, is that we have grown and matured immensely.