Powerful toolset to IoT-enable your product
Install Zerynth OS on any Zerynth-supported hardware, develop your application in the powerful Zerynth Studio, and start streaming data to the Cloud.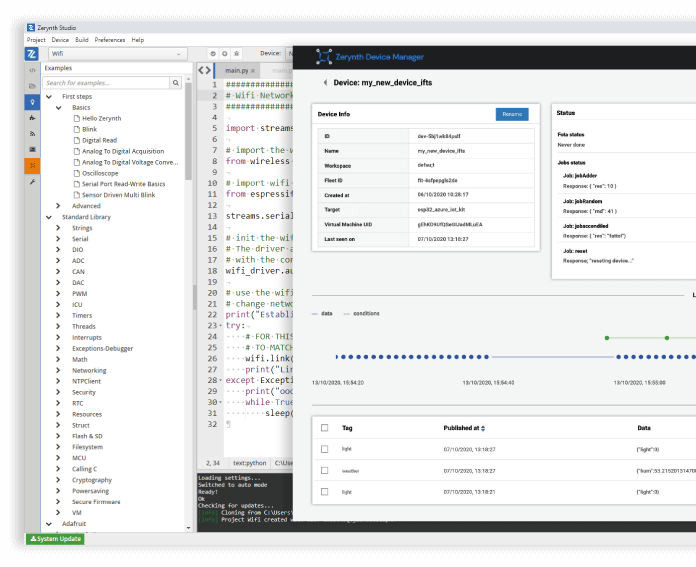 Trusted by Industry Leaders
Zerynth has been trusted by numerous industry leaders over the years to IoT-enable their products, equipment, and machinery.
Hyperthings – The Zerynth Blog
The role of Blockchain in the IoT
Lately, there has been a surge of interest in adopting Blockchain into the IoT. Let's try to understand why, and what the key features of Blockchain-based IoT systems are.
New Zerynth development boards – Easily transition from prototyping to production
As mentioned in my previous post, at Zerynth we are releasing a brand-new line of products this April. A Zerynth SoC (System on a Chip), Zerynth development boards, and the Zerynth Cloud.
Top 5 IoT business benefits in 2021
The fear of missing out is something that we all