Simplifies the development of Industrial IoT applications
4ZeroBox Mobile is a cellular and GPS-enabled Industrial data acquisition unit that simplifies the development of Industrial IoT applications.
It features ZM1, Zerynth IoT system-on-module. There are many onboard features – a DIN-rail mountable case with industrial-grade sensor channels, support for Wi-Fi, onboard Relays, CAN, RS485, RS232, 3-Axis Accelerometer, and more.
4ZeroBox Mobile is the perfect industrial data acquisition unit for all the cases where WiFi and Ethernet connectivity is not available, or not suitable for the application, since it supports GSM 2G and NB-IoT.
The 4ZeroBox Mobile can be integrated with any of the Zerynth expansion boards. They can act in concert or individually as a prototype during the development stage, and as a core for industrial applications.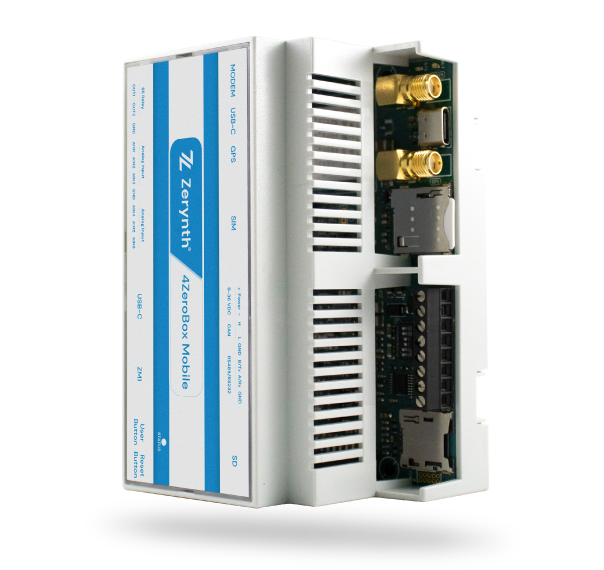 4ZeroBox Mobile Functionalities
Communicate with industrial machines over NB-IOT connectivity where WiFi and Ethernet are not available.
Receive real-time notifications for critical events.
Monitor the position of your assets with integrated GPS.
Track the orientation of the asset thanks to the low-power industrial accelerometer on-board.
Easily improves visibility on production processes.
Allows power consumption monitoring through industrial-grade sensor channels.
Enables predictive maintenance of industrial machines.
Supported by Zerynth OS, a real-time multi-threaded OS that enables Python and C hybrid development.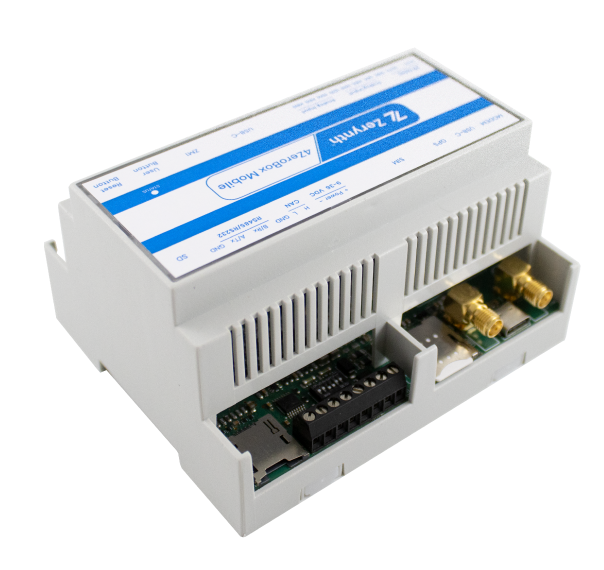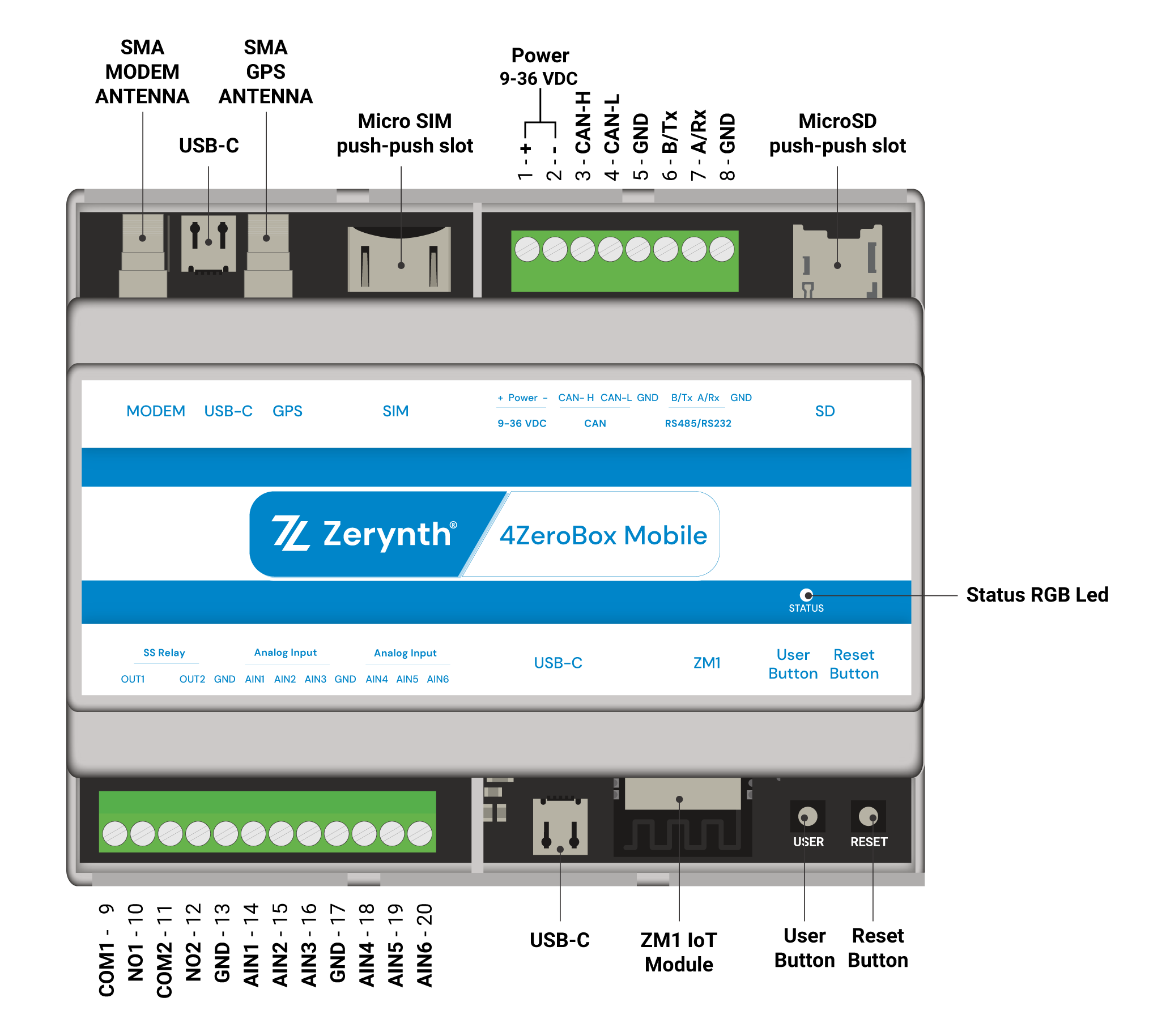 Technical Specifications
5G modem with support for LTE Cat M1/Cat NB2/EGPRS with Integrated GNSS GPS.
Low-power, industrial 3-axis accelerometer.
Supports industrial analog and digital sensor channels, communication protocols and industrial relays.
Supports Zerynth OS, Python-enabled OS for IoT applications.
Secure by design through integrated secure element (SE).
Easily integration with BI tools, ERP and MES existing in the company.